The King of Park Hill forever has his name etched on his castle. In a ceremony on Tuesday afternoon, George Washington honored all-time boys basketball great Chauncey Billups by naming the basketball court in his honor.
Billups is one of the greatest boys basketball players in state history and arguably the greatest hooper to ever don a Patriots uniform.
His status as a preps standout in the state is legendary and now that legend is etched into the court at George Washington.
"This is a big-time honor for me," Billups said. "This is where it all started and where I decided to take basketball seriously and see where it could take me."
He soared to heights that not many boys basketball players in the state get to experience.
He graduated in 1995 having been a four-time all-state selection, a two-time Colorado Player of the Year winner and a McDonald's All-American selectee. He also helped the Patriots claimed Class 6A state championships in 1993 and 1994.
He was unable to play in the McDonald's All-America game due to injury, but that certainly didn't slow the progression of his career.
He remained in-state to play college basketball as he suited up for the University of Colorado for two seasons. While playing for the Buffs he became a first-team All-Big 12 selection and was a consensus second-team All-American.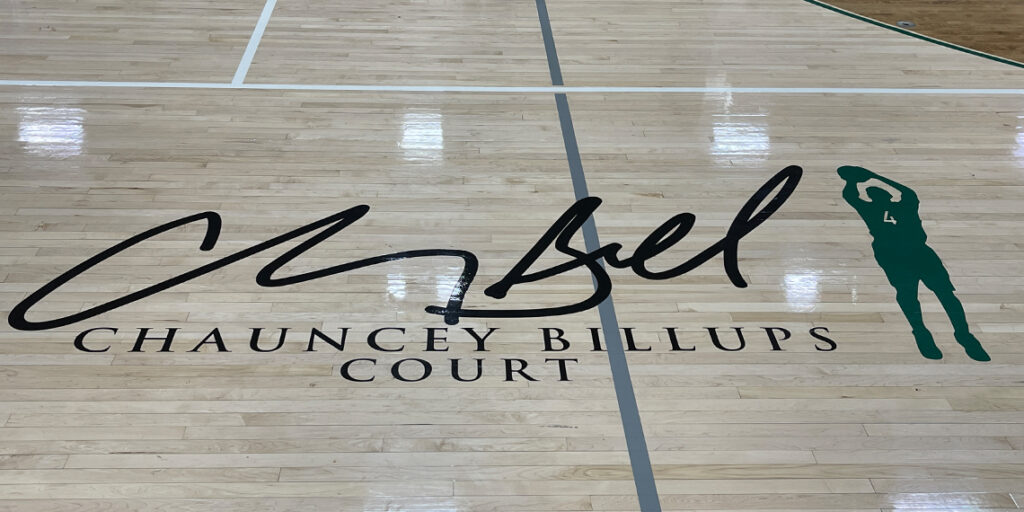 His professional accolades are just as impressive as he won an NBA championship with the Detroit Pistons, earning Finals MVP honors along the way. He was selected to the All-Star game five times throughout his playing career.
He had another full-circle Colorado moment as he helped the Denver Nuggets reach the Western Conference Finals in 2009. It was the third time the Nuggets advanced to the conference finals and the first since 1985.
He has become the standard bearer for what high school basketball players in Colorado can accomplish. While several NBA standouts came before him, he was arguably the first mainstream guy to experience high levels of success at the high school, collegiate and professional levels. He's the one that has showed today's generation of player that there are no limits to what they can do in this game.
"There is a lot of talent here," Billups said. "We just have to continue to believe and lock in on it. There is so much talent in this city that goes unnoticed at times because this is not traditionally a basketball hotbed."
The ceremony at George Washington was made possible because Billups was in town with the Portland Trail Blazers where he serves as the head coach. The Blazers take on the Nuggets Tuesday night, but Billups made the time to head to his old hooping grounds so that the school could properly honor him.
"I've been very fortunate in my career to accomplish a lot of things," Billups told the GW student body. "This is going to rank right at the top because this is where it all started for me. Obviously this has been a very fortunate journey for me."
It's a journey that fans of high school, college and professional basketball have enjoyed watching and his name and silhouette on the floor of the King's Court will now be an everyday reminder of that.