FCI Constructors brings you the weekly update on teams and athletes from the San Juan Region.  Each week, Caleb Burggraaf brings you notes on boys and girls basketball and wrestling.
Boys Basketball
The Durango Demons are trying not to make losing a habit, but a loss over the weekend to the Grand Junction Tigers extended their losing streak to six games and dropped them to 0-1 at the start of league action. Senior Anthony Flint has been doing his part, but a lack of a consistent second weapon for Durango has hurt them on the offensive end during the streak where they have had trouble keeping opponents under 60 points. With Grand Junction Central (4-7) and Fruita Monument (5-7) on the schedule for this weekend, the Demons need a win to give themselves any chance at a league title. 
The Pagosa Springs Pirates also dropped their opening league action against Alamosa over the weekend in a game that went back and forth before the final 47-43 tally. The Pirates did bounce back against Bayfield to earn a 22 point win and go to 1-1 in league action. The Pirates will hope to take down the Panthers when they travel to Cortez this weekend on Friday, and then they will host the fifth ranked Centauri Falcons in a key game for the Intermountain League standings.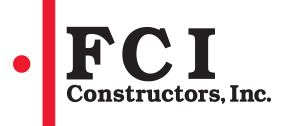 For Montezuma Cortez, they dropped their opener in league action when they hosted the Centauri Falcons, but played well at home, only falling by 11 to the undefeated birds of prey. A game with Pagosa this weekend leads into what should equate to a win against a struggling Bayfield team, and if the Panthers can go 2-0 on the weekend, they could put themselves into the conversation for a league title in a very competitive Intermountain. 
Meanwhile for Bayfield, they did get a win over Monte Vista on the weekend, but their loss to Pagosa dropped them to 2-8 on the year. The Wolverines will host Alamosa on Friday before traveling to Cortez on Saturday, and will look to play spoiler in what is a tough home environment for the Mean Moose to enter. The Wolverines are a younger team, with only two seniors, and are starting their first freshman since 2015 in Lincoln Williams, so they should only get better as the year goes on. 
After dropping their opening league game to the Mancos Bluejays, the Ignacio Bobcats rebounded to defeat Ouray at home to go to 1-1 in the San Juan League standings. This week, they look to take down a Del Norte team that has been on fire recently, and wrap up the week's action with what should be a winnable game against Telluride. Averaging a double double, Gabriel Tuscon has been lighting it up his senior year for the Bobcats, and junior Eppie Quintana has been a solid number two with nearly 12 points a game himself. 
Speaking of Mancos, the Bluejays are beginning to look like the team to beat in the San Juan league, as they are riding a five game winning streak into their game with 0-4 Telluride this weekend. The Jays need to make sure not to look too far ahead though, with Dolores awaiting on Wednesday the 26th in what will be an important game in the league standings.
The Dolores Bears picked up what could be a important 55-47 win over Dove Creek last Tuesday, and also have what could be a trap game this week against Nucla on the schedule for the weekend. With games against Ignacio, Mancos and Ouray in the coming week, the Bears can not afford to look past the Mustangs if they want to stay on track for the league title. 
Dove Creek's loss to the Bears was quickly put out of mind with a convincing 23 point win over Nucla to close out last week. At 6-4, the Bulldogs have three games this week which should all be winnable, with Telluride and Ridgway sandwiched around an important game with the Ouray Trojans on Friday. 
Ouray is entering this week after what was a rare 0-2 week for the Trojans on the court. An overtime loss to Caprock Academy led to their 17 point loss to Ignacio, and has them at 6-5 overall on the year. Crested Butte will be their warmup game for Dove Creek on Friday, and they will be looking to build on a team defense that has allowed over 50 points to opponents in 5 of their six losses on year, and has some what limited the effects of their offense which is averaging nearly 45 points a game this season, but has eclipsed the 50 point mark four times in their five wins. 
Girls Basketball
At 3-0 in 2022 and 11-3 overall, the Durango Demons are on a hot streak right now. A dominant win over Grand Junction on Saturday where they held the Tigers to only 12 points comes after the Demons doubled up Aztec (NM) earlier in the week. It can be either motivating or frustrating on that count that the Demons are only 19th in the latest CHSAA polls, receiving votes but not near cracking the top 10. This weekend give the Demons a chance to prove they belong there, when they travel to Grand Junction to take on the 10-1 Central Warriors before a Saturday game with Fruita Monument. Look for the play of junior Mason Rowland to factor in big as she is shooting 50 percent from the field on the season and averaging over 21 points a night. 
The Pagosa Springs girls were able to bounce back from a narrow 38-32 loss to Alamosa by cruising by Bayfield to go 1-1 in their opening weekend of IML play. The Pirates were only able to hit one three in their game with the Mean Moose, but came out firing on Saturday with seven going down from beyond the arc, all of which came from freshman shooters for the young Pirates. The Pirates will put their 7-2 record on the line this weekend against 6-2 Montezuma Cortez and the 4-4 Centauri Falcons. 
For Cortez, their games with the Pirates and Falcons will be their opening league contests, and along with their Tuesday night affair with Ignacio are the opening games of 2022 for the Panthers. They will be looking for continued development from their youth, with sophomore Savannah Haselroth leading the team in scoring at just over 10 points a game and junior Carlie McClellan right behind her with eight points. 
In the San Juan League, Dove Creek continued what has been an impressive season with wins over Dolores and Nucla, building their league record to 3-0 and moving to 11-1 overall. The Bulldogs have scored over 60 points in every game since the start of the new year, and none of their top four scorers on the season are seniors. Senior Tara Buffington is still a floor general though, leading the team in assists as well as a top defender while grabbing nearly three steals a night. 
The win for the Dove Creek Bulldogs over Nucla gave them some breathing room over the 7-6 Mustangs, who were able to bounce back from the loss with a 49-35 win over DeBeque. The Mustangs remain in league play for just one game this weekend, when they travel to 3-7 Dolores for a game with the Bears who are also sitting at 1-0 in league play despite the ugly out of league record. The Bears aren't exactly running into the game with the Mustangs with momentum though, after giving up 61 points to both the Bulldogs in their non-league matchup on Tuesday last week (they will play again on February 12th) and Grand County (UT). 
Ignacio was able to turn around from their loss to Dove Creek to open the year and cruised to a win over Mancos last week to get back to 1-1 in league play and match their 4-4 overall record at .500. The Bobcats are stepping out of league play this week for a bit, with a game against Cortez to be followed by the Del Norte Tigers before Saturday sees them dive back into league with a game against Telluride. It's a chance to get a streak started with important games against Mancos, Dolores, and Sargent in the coming weeks. 
Speaking of Mancos, the Bluejays five point loss to Ignacio on the 11th, got them off to a slow start in league play, and they have some time to work on the problems from the contest with no games until the 27th on the schedule. After going 4-2 to start the year, a pair of losses in January have seen their losing streak run to three games, and defense has been the difference, as they have given up over 45 points in every loss since they were 4-1. 
Wrestling
It was a very busy weekend for the Durango Demons, with a home dual tournament on Friday before a road trip to Pueblo for the Bulldog Invitational at Pueblo Centennial on Saturday. 
At home, it was a clean sweep for the Demons, taking home wins over Monticello, Utah (48-18), Mancos (49-24), Kirtland, NM (45-24), Piedra Vista (63-18), and Farmington (48-33) to take home the title. 
On Saturday, the momentum rolled over into 101.5 team points and a sixth place finish in Pueblo. Senior Tyler Woodworth (27-4) took home a championship at 160 and a pair of Demons in 170 pound senior Ben Belt (27-4) and 182 pound junior James Storm (9-5) took runner up finishes in their weights. Also claiming a podium finish was sophomore Riley Belt (11-9) at 132. 
From the 3A ranks, Pagosa Springs and Bayfield made the trip to the Mel Smith Invitational in Florence, with the Pirates finishing in 14th with 76 team points and Wolverines finishing 18th with 59.5. Only one wrestler from the schools would finish higher than fifth, with Pagosa senior Wil Aucoin (18-1) taking third at 195. 
Pagosa saw a nice performance from freshman Griffin Bower (18-7) to finish sixth and at 220, it was senior Kaden McKee (4-2) taking home fifth in his first tournament of the season. The Wolverines place three in sixth, with 152 pound junior Deegan Barnes (19-8), 170 pound senior Kobe Prior (18-4), and 285 pound sophomore Jordan Cundiff (5-13) all sneaking onto the podium.