We continue coverage of the San Juan regional with another update in the Colorado Preps Weekly series.  Our report each week is presented by FCI Construction in Durango.
BOYS BASKETBALL
Stat Leaders
The San Juan League is seeing a few faces making names for themselves in scoring this year, a pair of boys from rival schools are putting their names up with some of the best scorers in the state. 
Sitting in the third spot through all classifications, Connor Showalter of Mancos is putting up 25.6 points per game, but the senior has some competition for the title of the top scorer, with Dove Creeks Kade Hankins putting up 24.5 points as a junior putting him at sixth in the state. Showalter isn't just a scorer though, as he is also tenth in the state in rebounding, with 12.7 per game. Add in his 4.6 assists per game and 2.1 steals and he has been the whole package. 
While other names from the Southwest aren't making waves in all classifications, there are some leaders to take note of. Tyler Nowlin is chasing Showalter in the rebounding numbers, averaging 10.7 for the Dolores Bears, and teammate Wyatt Koskie is pulling down 10 alongside him, putting them both in the top 15 of the 2A classification. 
Not to be outdone, Bayfield's Landon Kennedy is eighth in 3A with 11.7 rebounds per game as a senior and up the road in Durango, Walter Stauffer is grabbing 9.6 per game for the Demons in 4A, putting him at 7th in the class. 
When it comes to assist leaders, you have to head back to the lower classes to find names really standing out, including Edgar Hernandez of Mancos, who is 11 spots behind Showalter in the 2A class with 3.7 assists a night. At the 1A level, it's Charlie Tyler who is dishing out 4.7 per game for Ouray to put him in seventh, with Dove Creeks Tanner Williams passing out 3.8 per night to sit in 13th.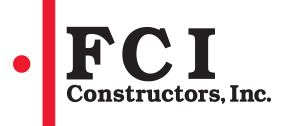 Game results
After starting the season at 5-2, the Durango Demons had to be feeling good about themselves. Those good feelings are slipping a bit after a pair of close losses to open the year in 2022, extending a losing streak to five straight for the Demons who now sit at 5-7. A 53-51 loss to the 2-6 Wolverines led into an 84-74 overtime loss to Montezuma Cortez. It doesn't get any easier for the Demons this week when they host Grand Junction and the 8-5 Tigers on Saturday. 
Speaking of Bayfield, the win against Durango wasn't enough to spark them to life, as they fell to Ignacio on Saturday 56-42 as the 5-2 Bobcats continue to impress from the 2A level. This week has a good test in Monte Vista leading into the opening of league action for the Wolverines when they travel to Pagosa Springs on Saturday. 
Pagosa will be entering their game on Saturday hoping to have another win under their belt, as they have a pair of league games coming their way with Alamosa coming to town on Friday. The Pirates moved to 6-3 with a win over Sanford to open the year, taking down the Indians 47-31. Gunner Dozier has been impressive this season with 15.3 points per game, but the Pirates have been limited in their rebounding this season, as their top rebounder has been Kayson Shahan with only 4.9 a night, and as a team, they are only grabbing 20 per game. 
For Montezuma Cortez, their win over Durango was a good way to rebound from a 59-48 loss to Ignacio the day before. At 3-4, the Panthers are also diving into league action this week, hosting Centauri in their only action of the weekend on Friday. 
The Ignacio Bobcats added in a win on Thursday last week against Dove Creek to make it three straight wins to start the new year have their winning streak up to four games now, and this week sees a pair of big league games on the schedule, with 6-2 Mancos opening the week, before Ouray and Ridgway close out the weekend on Friday and Saturday. Mancos heads into their game with Ignacio also riding a winning streak of four games in their case after taking down Sanford 55-51 on Saturday. 
Dove Creeks loss to Ignacio on Thursday was erased quickly by a win over Telluride to get them back onto the winning track and move them to 5-3 on the season. Only a league game with Nucla is on the slate this week for the Bulldogs, as they look to get to 2-0 in San Juan League action. 
At 2-1 in league play, things are a bit further along for the Ouray Trojans. Their schedule saw them take a 61-39 win over Nucla get them into the win column in 2022 after a loss to Mancos closed out December. But it's a tough stretch ahead, with 5-0 Caprock Academy this week leading into their league game with Ignacio on Friday afternoon. The Trojans could be a major threat through the season if they continue to develop, with senior Charlie Tyler's 4.7 assists helping fellow senior Hayden Hart to 11.8 points per game, as well as 13.3 points a night for junior DC Miller and 14.1 points per game for sophomore Calder Green. 
Dolores is also a team in the San Juans sitting at 1-0 to start the year in league action after defeating Ridgway in December to get the league schedule going. A loss to Monticello (UT) to open the year snapped a small two game winning streak, but the Bears will have to wait to start a new one, with no games until the 18th when they play Mancos at home. 
Nucla, Ridgway, and Telluride open the year after struggles to end 2021, with the Mustangs at 1-6, the Demons at 1-3, and the Miners at 0-4. Ridgway plays Telluride this week in the Miners only game, but the Demons will continue to games with Mancos and Ignacio, while Nucla will look for answers against Dove Creek and Debeque. 
GIRLS BASKETBALL
Stat Leaders
Mason Rowland of the Durango Demons is tearing it up on the hardwood to start the season, with her 21.7 points a night placing her fourth in the state in scoring through 12 games this year. The junior has helped the Demons to a 9-3 start to the year 
In rebounding, Dove Creek's Lexi Gray has been a force inside, with 13.1 boards a night putting her at 11th in the state across classes. Gray is also sitting at 13.1 points a night as well, which has her at 20th for 1A hoops in Colorado. 
Candis Staats might not be leading the state, but she is sitting at 16th in 1A with 7.8 rebounds a night for Dove Creek. 
A freshman is leading the Southwest in assists from Pagosa Springs, where Elizabeth Currier is sitting at 20th across the state with her 4.4 assists a night. Lacie Brunson of Ignacio and her teammate Avaleena Nanaeto are doing well in 2A, sitting at 10th and 12th respectively in the class with 4 and 3.7 assists each per game. Nucla sophomore isn't left out either from the 1A ranks, where her 3.6 assists a night puts her in 10th across the class. 
On the opposite side of assists, Kylie Gatlin of Dove Creek has 4.4 steals a night this season, and is 13th in 1A with that number on the year, with heat from Kalie Gatlin pushing her from behind with 4.2 steals a game putting her in seventh. In 2A, Avaleena Nanaeto shows up again with 4.7 steals a night for the Bobcast putting her in 11th in the classification. 
Wrapping up the stats is blocks, where Haylee Smith of Nucla is dropping 2.4 per night for the Mustangs, which has her at 8th in 1A basketball. 
Game results
A win over Bloomfield in their 12th game of the season has the Durango Demon girls off to a good start in the new year, and on the strength of their four game winning streak, they are behind only Fruita and now ranked Grand Junction Central in the Southwest League heading into league action. This weekend, the Demons will get into their league schedule, when they take on Grand Junction on Friday. 
The Pagosa Springs girls had a COVID issue last week that forced them out of a matchup with Sanford, but this week should be ready to get back onto the court. At 6-1, the Pirates are looking for another Intermountain League crown, and dive into league action this week with Alamosa and Bayfield on Friday and Saturday. A pair of freshman have been pulling weight for the Pirates this year, as Elilzabeth Currier is averaging 10.1 points and 4.4 assists a night while while Karsyn Shahan adds 11 points a night. 
Further west, the Montezuma Cortez Panthers are 6-2 coming into 2022, and have their first game of the new year this weekend when they host the Centauri Falcons to get Intermountain play started. Youth might be a common trend in the girls side of the Intermountain league, and Cortez, while bringing depth, is relying on juniors and sophomores to carry a lot of the scoring weight, despite six seniors, none of whom are averaging double figures. In fact, sophomore Savannah Haselroth leads the team at 10.7 points a night. 
Only one team in the Intermountain is really searching for answers, that being the Bayfield Wolverines who are 0-6 and coming off of a 32-20 loss to the Dolores Bears. 
The Dolores Bears are 1-0 in league play and the win over Bayfield moved them to 3-5 overall as they head into their second week of January. A big league game pits them against Dove Creek early before turning around on Thursday to make the trip to Utah for a game with Grand County. 
Dove Creek got their league action started last week with convincing wins over Ignacio and Telluride to move to 9-1 and 2-0 in the San Juan, putting up 69 and 70 points in the two games. The high powered offense has put over 50 points on the board in seven of their ten games, and have done it behind junior Lexi Gray and the Gatlin sophomores Kylie and Kalie. Junior Trista Barnett adds a fourth option in scoring as well. The Bulldogs will play Nucla after Dolores this week, then camp out for a spell with a two week gap coming up between their next games. 
The Nucla game could be an exciting one, with the Mustangs coming in at 5-5, but winners of their opening league game. Friday's game with Dove Creek will be their first official action of the year, with the game against Ridgway still having no score reported from last week. After Dove Creek, they will take on Debeque to round out the weekend on Saturday. 
Ignacio's loss to Dove Creek dropped them to 3-4 on the year, but the Bobcats can't focus too much on the past, with another big game against Mancos this week as their only contest. Harmony Reynolds and Laci Brunson have been a good pair of juniors to assist senior Avaleena Nanaeto and take pressure off of the Bobcats leader in steals and points per game. Over 11 assists a night, 16 steals and only 15 turnovers for the Bobcats has a team has them playing good basketball into the new year. 
Their upcoming game with 4-3 Mancos will be the opener of league action for the Bluejays, who stepped out to the San Luis Valley last week for a 53-34 loss to Sanford. The Bluejays have an interesting roster this year, with only seven players, and a divide of four seniors and three sophomores making up the varsity squad. Senior Rhiley Montoya is averaging nearly 31 minutes a night on the court, and is one of three Jays averaging double digits. For Mancos, avoiding a fast pace will be important, as they have only eclipsed 40 points three times this season in seven games. 
WRESTLING
The Pagosa Springs Pirates hosted the Rocky Mountain Wrestling Tournament this past weekend and took home third behind Centauri and Bloomfield (NM) at their home meet. 
Wil Aucoin improved to 14-0 with a championship for the Pirates at the event, but he was the only Pirate to top the podium in a strong field. Griffin Bower was next on the team at 132 taking third along with Luke Tressler at 120, and at 138, Tommy Barker took home fourth for Pagosa. Michael Thomas brought home a fifth place at 106, along with Heath Fulbright at 160. 
Mancos was also impressive at the event, as the highest of the small school placers, they took home fourth, with six wrestlers finishing in the top four of their weights. Ayden Mathews continues to impress during his junior campaign at 160, taking second and improving to 19-2 on the year, and was joined in his runner up finish by Levi Martin at 126, who improved to 18-2 on the year. Lane Greenlee took home the third spot at 182, and Cole Dainty-Guilfoyle took home fourth at 170. In the lighter weights, it was Dillon Eichner placing third at 106 and Isaiah Martinez took fourth at 113. 
The Bayfield Wolverines took home three individual championships from Pagosa despite only finishing in seventh place as a team. Kobe Prior (170), James Mars (132), and Keaton Pickering (113) all topped their weight classes and at 152 Deegan Barnes brought home a runner up finish for the Wolverines. At 285, Jordan Cundiff was able to place fourth with his highest finish of the season. 
Durango finished one spot back of Bayfield, and was led by a trio of strong finishes. Tyler Woodworth brought home a title to Durango at 160 pounds, and Ben Belt (170) and Ryan Dugan (106) rolled to runner up finishes as well. At 132, Chris McGrath placed fifth for Durango, while James Storm took home fourth at 182. 
The Ignacio Bobcats also had one wrestler with a good showing at the meet, as Jeremy Roderick was the top finisher from Colorado at 285, taking home third as the senior improved to 11-5 on the year.