It's been a crazy January for teams and schools in the San Juan region have been forced to alter schedules on a regular basis due to COVID, illness and weather.  Despite all the changes, there have been many important contests played in boys and girls basketball and wrestling.  Caleb Burggraaf gives us the recap with the report presented by FCI Constructors.
Boys Basketball
The Intermountain League took an interesting turn over the weekend, as the league favorite Centauri was downed by the Pagosa Springs Pirates on Saturday 47-42, giving the Pirates their third straight league win and a 3-1 league record. This week, after a faceoff with Monte Vista, Pagosa will be looking to get some revenge on the road with the Alamosa Mean Moose in a game that if they win, would give the Pirates control of their own destiny in terms of taking a league crown. 
The picture isn't quite perfectly clear in the Intermountain League though, with three teams squarely in the hunt, and the Montezuma Cortez Panthers looming for a possible upset. Cortez played well against Centauri two weeks ago, but fell by 20 points to Pagosa at home this past weekend in their only action after the game with Bayfield on Saturday was postponed. At 3-6, and 0-2 in league, Cortez is looking for a bounceback this weekend when they travel to the San Luis Valley for games with Alamosa and Centauri.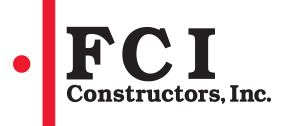 Going back to the 4A level, the Durango Demons started to show signs of who they were hoping to be at the start of the year, taking a win on the road against Central 49-31 and falling to a game Fruita Monument team 46-44 in the back half of their long road double header. Durango dropped to 1-2 in league play, and will look to mix up the standings even more when they travel to Montrose on Saturday to tangle with the league leading Indians who are 15-0 on the season. The best news for the Demons is the return of Anthony Flint, who has only played in 10 of the 15 games for Durango, and hadn't played until this weekend in 2022. 
Heading to the San Juan League, three teams sit at the top of the standings with three wins. Leading the pack is Mancos, who are 3-0 in league action and 8-2 overall. The Bluejays have rolled off six straight wins, including big league wins over Ouray and Ignacio in that time, and now focus on Dolores, Dove Creek, and Ridgway this week. If the Bluejays can sweep the weekend, they would only have four more league contests separating them from a league title. 
Right behind them though are the Dove Creek Bulldogs, who are 3-1 in league play and have the opportunity to earn the tiebreaker over Mancos with their game on Friday night. At 7-5, the season hasn't been a clean one for the Bulldogs, but they bounced back from a loss to Ouray this weekend with a win over Ridgway at home. After Mancos, the Bulldogs will take on Sierra Grande in Pagosa Springs in what will be a strong test against an undefeated foe. 
The third team in the gridlock forming at the top of the standings are the Ouray Trojans, who's win over Dove Creek vaulted them into the conversation again for a league title. The 57-52 win also snapped a brief two game losing streak, and sets up a week with a pair of must wins against Ridgway on Thursday and Dolores on Saturday. Ouray will still need some help, as they lost their only matchup with Mancos this year, but they do have another crack at Dove Creek in February and still have hopes of taking home the league crown. 
After the top three, the league gets a bit murkier, with Ignacio, Dolores, Ridgway, and Telluride all holding onto one win in the next four spots. Ignacio seems the most likely to emerge from the group, with a 6-3 overall record to go with it, and the Bobcats league victory coming against Ouray. But it has been nearly two weeks since the Bobcats were in action. They take on Dolores this week as they try to shake off the rust before traveling to Sargent on Saturday for a game with the Farmers, who are struggling in the SLV. 
At 4-4, Dolores is also a team looking to use the back third of the season for a push in the league standings and state rankings. This week is going to hold a lot of importance for the Bears if they plan on that. Their game against Ignacio leads into Mancos on Wednesday and Ouray on Saturday. With three games against teams tied or ahead of them in the standings, the season for the Bears rests on how they perform this week moving forward. 
Ridgway is also still holding out hope, as theta re 3-4 overall, and 1-2 in league play, but with big games on the schedule for the week that could move the Demons back into the conversation. Ouray at home and Mancos on the road give the Demons back to back cracks at teams leading the league, and you can bet they are hoping to throw a wrench into the plans of the Trojans and Bluejays. 
Finally, the Telluride Miners are also entering the week with a win in league action with a victory over Dolores coming two Fridays ago, although it was offset by a loss to Mancos last Friday. This week, after playing up to the 4A Durango Demons on Wednesday, they return to league action against Nucla in a must win on Thursday. It's a brutal week of games for Telluride too, with road trips to Rangely and De Beque on Friday and Saturday. The Miners can hope they don't get too worn out on the road, with Wednesday's game against Durango starting a stretch of seven games in 11 days. 
Girls Basketball
The Durango girls had a tough weekend on the road with a 43-40 overtime loss to the Central Warriors in Grand Junction before traveling to Fruita Monument where the 31-2 Wildcats earned a 49-33 win. The losses dropped the Demons to 11-5 on the season, but more importantly drops the Demons to 1-2 in Southwestern League action. Another important road game is scheduled for the Demons this weekend, as they will make the trip to Montrose where the Indians are sitting at 1-1 in league play and 9-6 overall. 
To the south, the Pagosa Springs Pirates are feeling better about their league presence, as they have moved to 2-1 with a 47-39 win over the Centauri Falcons. This came after they were not able to play their game with Montezuma Cortez on Friday, but the win does put the Pirates into a position to compete for what should be a very tight league race between themselves and Alamosa. Pagosa hosts Monte Vista this week, before they travel to Alamosa for a massive game in terms of the Intermountain League. 
Speaking of Montezuma Cortez, the Panthers should be getting back into action this week after not having any competition to start January. A pair of games with the Centauri Falcons this week as well as a road trip to Alamosa should give a better indicator of where the Panthers are at, and if their 6-2 record will hold up in what is a young but tough Intermountain.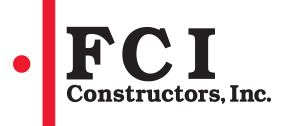 In the 1A/2A San Juan League, Dove Creek continues to be the team to beat, but they are coming off of a quiet week where they didn't see any action on the court. This week sends them on a pair of games away from home, with a trip to 4-4 Mancos before a neutral game against the Sierra Grande Panthers in Pagosa Springs. 
There is a logjam forming in the middle of the league standings, with 7-6 Nucla and 4-4 Ignacio both sitting at 1-1 on the year in league action, and Mancos and Dolores looking to throw their names into the ring. Nucla was supposed to play Dolores last week, but the game wasn't played, and the Mustangs will now look to what should be a win when they take on the winless Telluride Miners on Friday. League games with Dolores, Dove Creek, and Mancos also await in the coming weeks.
Ignacio was also robbed of their game last week when they were unable to play against Montezuma Cortez, and will get back into action with an important game against the Dolores Bears this week. A win would keep the Bears at the same pace of Nucla and would also hand Dolores their first loss in league action as well. 
Wrestling
We start off the look at wrestling by taking a dive into the girls on the mat in the Southwest, where the Durango Demons were at the She Devil Classic in Page, Arizona, where they took 10th in a field of 19 teams. The Demons top finisher was Brooke Fenberg, who improved to 16-13 with a runner up finish at 107. 
The Dolores Bears were also represented by three wrestlers, with the top finish coming from Akima Edwards, who placed fourth at 114, going 4-4 in eight matches during the tournament. 
On the boys side, the Demons also where in Page at the Sand Devil Classic, and took sixth out of 24 teams. Ben Belt continued what has been a fantastic season with a title at 175 pounds, and was followed by Tyler Woodworth at 165 who placed second, and Jacob Fenberg who took third at 113. Also making the podium were Riley Belt in fourth at 138 pounds and Chris McGrath, who placed fifth at 132 pounds. Wyatt Bartel finished in sixth at 138. 
Also in Arizona was Montezuma Cortez, who only brought five wrestlers, but were able to get Ryan Pipkin a sixth place finish at 132 and David Vreekene taking sixth at 144. 
Dolores brought a pair who both were able to find the podium, as Ethen Robson took fourth at 190 while Braden Schmittel placed sixth at 157. 
Mancos took their crew to the Fight at the Fork in Hotchkiss, where a fifth place finish greeted the Bluejays. Isaiah Martinez took second at 113 along with a runner up from Ayden Mathews at 160 to lead Mancos on the day. Levi Martin and Cole Dainty-Guilfoyle placed third at 126 and 170 pounds respectively, with sixth place finishes from Brandon Vannest at 132 and Lane Greenlee at 182. 
Norwood brought a strong team as well, with Brayden Magallon leading the way to a ninth place finish as a team with a solo title at 160. Jarret Sinks moved to 20-6 on the year with a third place finish at 138. Gage Owen took fourth at 152 and Joshua Alexander took fifth at 132.
Nucla also had three make the podium, led by Jamar Rankins third place finish at 160. JW Naslund took home fourth at 132 and Arthur Connelly placed fifth at 170. 
Dove Creek also sent a pair as representatives, and watched Tyson Beanland place fifth at 145.