A quick recap of the top teams and individuals across many sports in the San Juan region.
Softball
Montezuma Cortez (18-6) qualified for the Sweet 16 of the CHSAA 2021 Softball State Championships with their 17-0 win over Arvada, but lost some of their momentum with a 7-1 defeat to eighth seeded and region host Lamar. The Panthers are entering the championships on Friday with a game against La Junta in the single elimination bracket, with the winner set to take on Sterling or Meeker in the quarterfinals on Friday afternoon. 
Football
Fifth ranked Durango rolled through another league victory on Friday night against Discovery Canyon, taking the win 42-0 to improve to 5-2 on the season. The Demons only threw the ball four times, using 41 rushes to gain 391 yards and all but one of their scores. They did throw for one touchdown, a 70 yard strike to junior AJ Folk. 
This week will see Durango turning their attention to another struggling program, as they will travel to the Sierra Stallions in Colorado Springs, who are coming off of a 41-0 loss to Harrison in their last action.
Bayfield improved to 5-1 on the season as they interrupted league action for a trip to the eastern plains to take on the La Junta Tigers, earning a 31-13 victory in the process. Senior Isaac Ross threw for two scores and 254 yards and Cael Shaefer continued his campaign for player of the year honors with another 167 yards and two scores added to his season tally. The win moved Bayfield from tenth to seventh in the weekly rankings as they prepare for Cortez this weekend. 
Montezuma Cortez (3-4) gave Alamosa a scare on Friday night, keeping the game close, and even holding a 24-19 lead in the fourth quarter. Alamosa would score the final three touchdowns of the game though, and dropped the Panthers to 1-1 in league action. 
Pagosa Springs improved to 2-5 on the year with their first league win of the season, defeating Salida (0-7) behind 372 rushing yards. Pagosa's sophomore Gavin Lindahl led the way with a pair of scores and 172 yards, but senior Tommy Barker also was impressive with 148 yards on just eight carries. The win moves Pagosa to 1-2 in league action, as they step away for a weekend to travel to second ranked TCA for their game this Saturday. 
Ignacio dropped their second straight game after a 5-0 start, this time to the Monte Vista Pirates (5-2) who started the running clock early in a dismantling of what is a beat up Bobcats team. Monte would score all six of their touchdowns in the first quarter, starting the running clock with 1:10 remaining. The Bobcats would make some waves late on offense, finding the endzone in the second half to make the final score 42-0. This weeks game against second ranked Centauri has already been forfeited by the Bobcats, and they will wrap their season up on the 29th at Del Norte.
Second ranked Mancos (5-0) made it look pretty easy on Friday night against fifth ranked Sanford, as the Bluejays handled the Indians 60-24 on their homecoming night. The Indians did see an impressive performance from quarterback Josh Holman, but it wasn't enough to overcome a 289 yard night from senior Chase Moore, who scored five of the eight touchdowns in the win. Mancos ran for over 400 yards total on the night, and will look ahead now to a late scheduled game with Dolores Huerta Prep on Friday night. 
Dove Creek (5-2) was supposed to head across the border to challenge Melrose on Friday night, but the Buffaloes forfeited the game to the Bulldogs who have now gone three straight weeks without an official game. This week should be more solid, as the seventh ranked Bulldogs will host the Sargent Farmers (3-3) who are coming off of an off week themselves, and are looking to shake up the league standings with the Bulldogs and Mancos in the coming weeks. 
Volleyball
Durango went into tournament mode on the volleyball court this week, defeating Aspen, Vail Mountain, and Summit before falling to Valor Christian in the final match to go 3-1 on the weekend and improve their record on the season to 9-6. The Demons still have four matches remaining before the end of the month, with league action against Fruita Monument and Montrose on the road this weekend. They then will challenge Montezuma Cortez on Monday at home before traveling to Bayfield to wrap up the season on Tuesday. 
Montezuma Cortez (11-5) didn't have any matches last week, and took down Mancos three sets to one in their early action this week. That sets the table for them with momentum and wins in five of their last six matches as they take on Centauri in a big league match for Intermountain standings.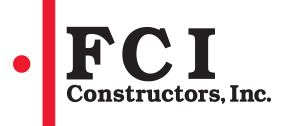 The Bayfield Wolverines (10-7) could make the Centauri match a little less interesting, as they are the only other team besides the Falcons set for a league title. The Wolverines will challenge Centauri in their second match of the season on Friday after defeating Centauri last week along with taking down Pagosa Springs in four sets. Bayfield enters the week at 6-1 in league, while Centauri sits at 4-2. 
Pagosa Springs' loss to Bayfield started them on a rough week, with a five set loss to Monte Vista followed by a sweep from the hands of Centauri dropping the Pirates to 10-8 overall and 2-6 in league action. The Pirates only have one match scheduled this week, a home contest with Ignacio (14-2) which will be important for the RPI standings if the Pirates want to sneak into the regional field. 
Ignacio moved to 11-1 in San Juan Basin League play with three wins in the last week. The Bobcats haven't dropped a match since falling to Dove Creek on September 18th. The most recent wins come in a pair of three set sweeps over Norwood and a five set victory against Telluride. The road trip to Pagosa this week is paired with another non-league match with Sargent before wrapping up league action against Dolores next Tuesday. 
Telluride (10-8) dropped to 4-5 in league play after the loss to Ignacio last week, but that doesn't spoil the earlier victories over Ridgway on Tuesday and Olathe on Thursday. It's only league play the rest of the way for Telluride, with five matches remaining and three big ones this week, with Mancos, followed by Dolores and Dove Creek. 
Dolores (9-7) pushed Dove Creek to the limit in their match on Tuesday night, sending it to five sets and threatening 17-1 Bulldogs winning streak all at the same time. The loss snaps a four game winning streak for the Bears, which had been extended with a nice four set win over Del Norte on Saturday. It's Telluride and Ridgway this week for Dolores before they turn their sights to Ignacio to wrap up league action next Tuesday.
Ridgway's loss to Telluride last Tuesday was the only match they had, and dropped the Demons to 4-13, but they will look to get back on track this week against Norwood, with the Longhorns struggling at 1-14 this season as well. 
Dove Creek remains at ninth in the rankings, but their last win over the Dolores Bears should help give them a bit of a boost in the eyes of voters as the win in five sets moves the Bulldogs win streak to 15 matches. Telluride awaits this Saturday to wrap up league play, as they look to stay perfect, sitting at 9-0 right now. 
Nucla dropped their match with Dove Creek on Saturday in four sets to fall to 5-7 on the year overall and lost another four set match with Plateau Valley in non-league action. This week pits the Mustangs against Mancos on Saturday as the only action before they wrap up league play next week with Telluride and Norwood. 
Speaking of Mancos, the Bluejays went 1-1 in a pair of non-league matches this weekend, taking on Sanford at home in four set win on their homecoming before falling in four sets to Montezuma Cortez. The week is a busy one for the Bluejays, as along with Telluride, they face Creede and the aforementioned Nucla to bring the week to a close. 
Soccer
Durango remained at fifth in the CHSAA rankings for 4A this week, taking down Fruita Monument 2-0 to move to 5-1-1 in league action and 11-1-2 overall. Only one match remains for the Demons before the postseason, as they travel to 7-7 Montrose this Friday. The league title chance for Durango is now gone, as the Grand Junction Tigers wrapped up their league schedule going 7-1. 
Pagosa Springs (11-4) finished out the season with a 7-1 league win over Montezuma Cortez to go 5-1 in the 3A Southwest League and capture the league crown. The didn't let that distract them from their match with 2A Telluride and just edged out the eighth ranked Miners 3-2. Pagosa will now sit back and wait to see where they fall in the postseason seedings, as they have no matches in the final week. Montezuma Cortez wrapped up their season with the loss to Pagosa, finishing the year at 3-11.
Bayfield lost their last two matches, including a 1-0 heartbreaker to Gunnison to drop to 5-9 on the season. They are still wrapping up their league schedule with a match against Alamosa (2-10) to finish the season. 
Telluride's loss to Pagosa Springs came after a huge league win earlier last week against Ridgway, where the Miners defeated the Demons 1-0 to just slide ahead of them in the race for second in the league table. Eighth ranked Telluride wraps up play with a pair of matches this week, home on Friday with Caprock Academy before taking on top ranked and 13-0 Crested Butte on Saturday.
Ridgway meanwhile dropped to 4-3 in league standings and 8-3 overall with the loss to Telluride. They will now focus on Colorado Rocky Mountain in their final match as they currently hold the fifth spot in the latest CHSAA rankings. 
Cross Country
Pagosa Springs senior Andrew Bowles came in fifth at the Eric Wolff Invitational in Monte Vista this weekend as the Pirates boys cross country team came in fourth place in their final warm up before regionals this Friday. Bayfield would also compete in Monte, placing sixth with senior Royce Hinojosa leading the way, finishing 21st for the Wolverines out of 82 in the field. 
On the girls side, seniors Nell Taylor and Amber Calabaza led the Pagosa Springs Pirates with top ten finishes as they placed third in the final tune up. Ignacio was the other team showing off in the girls race, with all four of their runners finishing within 10 places of each other from 21st to 31st led by sophomore Lauren deKay.