Our Colorado Preps Weekly series continues with our update on the Southwest corner of the state.  This update reviews teams from Pagosa Springs to Cortez and all points in between including the 2A/1A San Juan division.
The report is presented by FCI Contructors
PHOTO PROVIDED BY DOVE CREEK HIGH SCHOOL
Football
The sixth ranked Durango Demons (3-2) will be entering league play this weekend as they will host the 0-5 Harrison Panthers from Colorado Springs. While the Panthers are coming off of one of their best defensive performances of the season, the Demons are coming off of an impressive win over Piedra Vista (NM) in their last game before the bye. The Demons have also yet to drop a game at home, going 3-0 on the friendly soil while dropping both of their road contests so far this year. 
Look for Durango senior Nate Messier to continue leading the offensive attack, as he is sixth in 3A for rushing yards and only 41 yards away from the top spot. 
The game will be the first time the Panthers and Demons have played since 2017, when Durango won handily 45-0. 
Pagosa Springs (1-4) dropped a 28-6 matchup to open Southwest league play with the Alamosa Mean Moose (4-1). Aaron Aucoin threw for 115 yards and a touchdown while also rushing for another 55 and the defense for the Pirates forced two interceptions as well. The Pirates will return to play against Montezuma Cortez (2-3) on Friday night. 
The Panthers are coming off of an overtime victory against Manitou Springs (1-4). The game started out looking like Cortez would roll through the Mustangs after they jumped out to an 18-0 lead after a quarter, but the Mustangs would score a pair of touchdowns and earn a safety to send the game to overtime. 
After an unexpected bye week, the Bayfield Wolverines (3-1) took home a convincing 39-0 win over the Salida Spartans (0-5), with senior quarterback Isaac Ross firing for 334 yards through the air and four touchdowns to four different targets. The Wolverines would also watch senior Cael Schaefer carry the ball nine times for 86 yards and two scores. Bayfield will travel to Alamosa to continue league play this Friday night. 
The Ignacio Bobcats are the only undefeated team in 1A to still be sitting outside of the top 10 in the CHSAA rankings, and will hope to continue to build their resume when they make the trip to the San Luis Valley to take on the Center Vikings this week. After a bye to start the month of October, the Bobcats should have a good barometer to compare too after Center took on second ranked Centauri last week. The Bobcats will hope to keep their offense rolling, as they have put up at least 40 points in every game this season. 
Mancos (5-0) moved up to the top spot in the CHSAA polls last week, and proved their worth in that top spot with an important win over eighth ranked Dove Creek (3-2) last week. Blue Jays senior Chase Moore carried the ball 33 times in a herculean effort for 181 yards and pulled in one pass for 46 yards and his only score of the game to lead Mancos to the victory on the road. Moore also played a factor on defense, reeling in an interception in the victory as well. With four games under his belt, the senior also is leading the state in rushing yards. 
This week, the Blue Jays will take a rest before they host fifth ranked Sanford (4-1) in another important league title tilt on October 15th. Dove Creek will turn their attention to 1-4 Soroco at home on Friday night. 
Norwood was once again forced to cancel their scheduled game with Sargent this weekend as they are continuing to struggle with enough players to field a team. The Longhorns haven't played since their loss to Dove Creek on September 24th.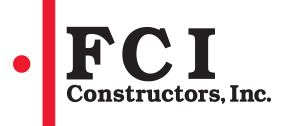 Volleyball
After a pair of sweeps over Grand Junction (3-13) and Grand Junction CentraColl (4-8) over the weekend, the Durango Demons improved to 5-5 and 4-2 in Southwestern League action. Only one match this week with the Demons heading to 3A to host 8-4 Pagosa Springs. 
Pagosa Springs will be entering their match with Durango on the heels of a tough week in league action, as they dropped a four set match to tenth ranked Alamosa (9-3) on Saturday after falling in straight sets to Montezuma Cortez (9-4) earlier in the week. The Pirates will have a busy week, as after challenging Durango, they will take to the road on Thursday for a dual in Del Norte with the Tigers (7-6) before hosting Buena Vista (6-6) in a chance to see what the Tri-Peaks has to offer. 
The win over Pagosa Springs gave Cortez their first victory in Intermountain League action, as the Panthers moved to 1-4 and rode the momentum into four set victories over Grand Junction and Grand Junction Central on Friday and Saturday. This week will be big in deciding the fate of the Panthers in league play, as they have another three matches on the schedule, with Bayfield (6-6) early leading into a Friday match with Alamosa (9-3) and Centauri (7-6) on Saturday afternoon. 
Bayfield will mirror the Panthers schedule over the next week, with Alamosa and Centauri trading opponents over the weekend, but the next nine days will be extremely important for the Wolverines, as they have six matches scheduled in that time, and all of them with league opponents. 
The Ignacio Bobcats (8-2) had a perfect week on the volleyball court, as they earned sweeps of Ridgway (3-10), South Park (5-7) and Crested Butte (3-14). Alexis Pontine continues to have an impressive year for Ignacio, as the senior is leading the team with 132 kills in just 35 sets. The Bobcats have also served their way to 191 aces as a team and at 5-1 in league action, are looking more and more like a threat to compete for a spot in the state field. This week will pit them against 5-7 Mancos before traveling to 5-3 Nucla in a pair of San Juan Basin League matches. 
Ridgeway's loss to Ignacio dropped them to 0-5 in league action after they also fell in five sets on Tuesday last week to the Nucla Mustangs. This week will give them a chance to bounce back when they face off with 1-10 Norwood to open the week. The schedule will send them Dove Creek (13-1) on Thursday to take on the eighth ranked Bulldogs before wrapping up the week with a match against Mancos. 
The Dolores Bears (6-6) also earned a win over Mancos in their only action of the week to move to 4-1 in league play. This week features Nucla and Norwood on the schedule for the Bears, as they continue to be another team factoring into the league title conversation. 
After dropping their early week match with Dove Creek in four sets, the Telluride Miners (7-7) rebounded with sweeps of both Norwood and Mancos to move to 3-4 in league action. Emery Berry (143) and Emma Righetti (109) lead the way for the Miners as they hope to fight their way back into a better position in league. This week, they will open with a non-league match against Olathe (9-3) which should help them in the RPI before travelling to Grand Junction to face Caprock Academy on Saturday. 
Dove Creek's win over Telluride kept them a perfect 6-0 in league action last week and they kept their 11 match winning streak going with a sweep of the Center Vikings (10-7) to close out the week. The Bulldogs have the second longest winning streak in 1A volleyball, only behind third ranked Haxtun from the Eastern Plains. Another split week faces the Bulldogs, as after a league match with Ridgway, they will host Sangre de Cristo (6-6) from the San Luis Valley.
Nucla is heading into their match this week with Dolores on the heels of a four set loss to Plateau Valley which snapped a four match winning streak for the Mustangs. On Friday, they will have a chance at revenge when they host the Cowboys in the half of their scheduled matches. 
Mancos dropped both of their matches last week to fall to 2-6 in league action, and will now be looking to play the roll of spoiler in the San Juan Basin League. The Blue Jays feature a young roster with only one senior contributing, and will travel to Ignacio and host Ridgway this week as they look to build experience for a team that should be a bigger factor in the standings next season. 
Softball
Ninth ranked Montezuma Cortez (15-5) may end up splitting the Western Slope League title with the Meeker Cowboys (9-10) after the two sides split their double header over the weekend. The Cowboys took home game one 11-8 before Cortez topped them 10-9 in the back half. One more league double header remains for the Panthers as they will host 3-11 Cedaredge. Meeker is also in action against 5-12 Basalt with both the Cowboys and Panthers knotted up at 9-1 in league action. 
Durango topped the Meeker Cowboys in a sweep before the Demons dropped a pair to eighth ranked Grand Junction Central (19-4) over the weekend. At 13-7, the Demons are now looking to finish the league season with Fruita Monument on Friday before they close out the season by staying the the Grand Valley one more day and challenging the Palisade Bulldogs (11-9) on Saturday to wrap up their regular season. 
Soccer
A 3-2 double overtime loss to Grand Junction (7-5) handed the fifth ranked Durango Demons their first loss of the season, dropping their record to 8-1-2 and 3-1-1 in Southwestern League action. The Demons will be out for revenge as they host a pair this week, taking on 3-5 Alamosa on Tuesday before challenging Montrose (6-4) in another league match on Saturday. The loss to Grand Junction last week means the Demons will need to win out in their final three league games and see the Tigers drop a contest if they want to bring home the league title going into the postseason. 
Pagosa Springs (8-4) set up a match that will decide the league title in the 3A Southwest when they take on Bayfield (5-5) on Thursday night. Both teams will enter the match at 3-1 in league play, with Pagosa coming out on top in the first matchup thanks to a 2-1 overtime win at home. The Pirates are coming off of a pair of wins over Alamosa and Gunnison (4-4) last week. Bayfield will also be entering the match with some momentum from league play, taking a 7-1 victory over Montezuma Cortez (2-10), although they dropped their non-league match with sixth ranked Telluride (5-5) over the weekend in a tough 6-4 decision. 
Montezuma Cortez will look to snap their four match losing streak when they travel to Alamosa for a match with the Mean Moose. Cortez has surrendered 25 goals in the last four matches they have played, while only scoring 4, but their last victory did come against the Mean Moose when they defeated them 4-0 on September 17th. 
Crested Butte remains the undisputed number one team in 2A boys soccer as they remain undefeated at 11-0 on the season. The Titans hosted Salida from the 3A ranks last week and scrapped out a 2-0 win. This week, the Titans will face Caprock Academy (2-7) at home before taking to the road to take on fifth ranked Ridgway (7-1). It was Crested Butte handing the Demons their only loss of the season in a 5-0 win earlier this year in their first matchup. 
Ridgway has won four matches since their loss to Crested Butte, and will stay home after their Thursday bout with the Titans when they host the Aspen Skiers on Saturday in their final non-league match of the season. 
Telluride has a light week coming off of their win over 3A Bayfield, and will look to get back to above .500 when they face Colorado Rocky Mountain (1-6) on Saturday.
Cross Country
The Durango Demons had five runners in the top ten at the 4-Corners Cross Country Classic this weekend. Running at Hillcrest Golf Course in Durango, seniors Land Lambert (16:29) and Damian Frausto (16:39) finished 1-2 with sophomore Nathaniel Ellis taking fourth with a time of 17:55. The Demons boys team score of 24 was 33 points better than Shiprock (NM) in second place. 
Durango's girls team set the bar even higher, with nine runners finishing in the top 11, led by a near clean sweep with the top four finishers all wearing Demon red. Senior Angela McManus broke the 20 minute barrier with a time of 19:56, with junior Willow Lott, freshman Brynn Aggeler, and junior Nina Quayle all following within 47 seconds. The Demons team score was 16, with plenty of room between theirs and Shiprock's 78 in second place. 
Ignacio junior Eppie Quintana was the top finisher for the Bobcats on the boys side at the meet, finishing in 14th place and Mancos senior Connor Sehnert finished in 17th for the Blue Jays. 
It was freshmen on the girls side who led the way for smaller schools, with Adaline Kearns of Mancos and Maya Lowe of Dolores leading the way at 24th and 26th. Ignacio's sophomore Lauren deKay led the way for the Bobcats who finished fifth out of eight teams on the girls side. 
At Pantherfest in Delta, it was Ouray's Vincent Schierenberg who continued to shine, with the sophomore turning in a time of 17:03 to lead the Trojan boys to a fifth place finish out of 16 teams. Ouray's top five boys were only split by 2:33, showing a good pack time for the Trojans with the regional meets looming. 
Telluride's girls also put in a 10th place finish at Pantherfest, with senior Ruby Tanguay leading the team with a 26th place finish. The Miners were just edged out by North Fork for ninth and the top small school at the event, with North Fork putting together a better pack time with only a 2:17 split compared to 4:01 for Telluride.