Our Colorado Preps Weekly series continues with another installment of the San Luis Valley report.  The weekly update provides a rundown of all sports and schools from the area.  The report is presented by State Farm Agent Torben Walters of Alamosa and Stone Farm Supply.
PHOTO BY VIBRANT VALLEY PHOTOGRAPHY
Football
The Alamosa Mean Moose (3-1) put up over 40 points for the second straight week and won their third straight of the year with a 47-0 shutout of Manitou Springs Friday night. Quarterback Kasey Jones was stellar in the passing game, completing 14-18 on the night for 226 yards and five touchdowns and Dante Gonzalez Jr. added another two on the ground, rushing for 133 yards on 11 carries. Six different receivers caught a pass from Jones, including another five for 89 yards and two scores by his brother Kade. 
This week, the Moose will host their first league opponent in Pagosa Springs (1-3) in the first of four straight in 2A Southwest League action. 
Make it two in a row for #14 Monte Vista (3-2) as they handled the Cedaredge Bruins with ease in their final warm up before league action begins in the 1A Southern Peaks. The Pirates racked up nearly 300 yards on the ground led once again by DeAngelo Archuleta's 18 carries for 181 yards and three scores. The performance was his second 100 plus yard game in a row and has him at 489 on the season and gave him his first touchdowns of the year on the ground. This week, they will take on Del Norte as they look to stay a perfect 7-0 against the Tigers since 2008. 
Del Norte (1-3) is entering the game against Monte with a bye week behind them, but also coming off of their first win of the season two weeks ago against Trinidad.
The #2 Centauri Falcons (4-0) were supposed to take on Bayfield in their final warmup before league action, but due to COVID, the game was cancelled on Friday afternoon. The undefeated Falcons will host Center (1-3) on Friday night, with the Vikings entering the game losers of two straight before a bye week of their own. 
The #4 Sanford Indians entered their contest with #5 Vail Christian as the top ranked team in 8-man, but after seeing injuries to their top two senior contributors, they weren't able to rebound, falling to the Saints 36-22.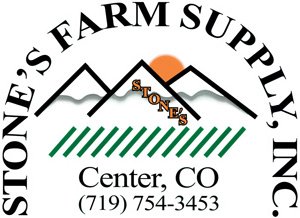 The biggest loss for Sanford could be senior running back and linebacker Kelton Gartrell, who left the game in the early second quarter with an ankle injury which required x-rays.The Indians also lost senior quarterback and linebacker Josh Holman to a concussion in the 4th quarter. Sanford will be looking for answers in who will step into the rolls in their second conference game of the season when they host Norwood on Friday night in their final home game of the season before a bye on October 8th. 
Sargent (1-3) was out of action, and will not take to the field until October 9th against Norwood. 
Eighth ranked Sierra Grande (5-0, 3-0) took down Cotopaxi (0-4) on Saturday night to all but wrap up a league title and can clinch a trip to the postseason with a win over Cripple Creek/Victor in two weeks after a 56-0 drubbing of the Pirates. The Panthers running attack has over 1,000 yards to their credit on the season, and have scored over 50 points in four of their games this season.
Mountain Valley (3-2, 2-1)) is the only team to hold the Panthers to under 50 this year, and had an unplanned bye this week with a forfeit win over Cripple Creek. They will take on La Veta (1-4, 1-1) in their final league action with the Red Hawks coming in after a close 45-34 loss to 1-4 Weldon Valley on the road. La Veta had perfect balance to their offense in the game, earning 172 yards in both the passing and rushing attacks, with sophomore Jessey Montunnas throwing for four scores. Senior Augustus Andreatta ran for another and had 160 yards of total offense for the Red Hawks in the game. 
Volleyball
Ninth ranked Alamosa (8-3, 2-1) swept their way to a fourth straight win on the season as they toppled Montezuma Cortez (6-4) in straight sets in the only action last week for the Mean Moose. It's another light week for Alamosa this week as well, with only a Saturday road affair at #11 Pagosa Springs (8-2) where they will look to avenge their only loss in Intermountain action this season. Junior Avery Mobbley will look to build on what is already a 100 kill season, leading an offense which is averaging nearly 11 kills and over three aces per set. 
Centauri (6-6, 2-1) also earned a win in their only action of the week, going five sets with Montezuma Cortez to earn their second win in league action. They will leave league play for a week to take on Sanford (6-2) on Tuesday in their only match this week. 
It was a week with mixed results for #15 Sanford on the court, as the Indians took the first two matches of the week, including a league match against Center to improve to 2-0 in the Southern Peaks league. The story changed on Saturday though, as #5 Dayspring Christian (11-2) and #7 Soroco (9-2) would both come away with sweeps of the Indians. This week, after challenging rival Centauri, they look to remain perfect in league against Trinidad and Del Norte (5-5, 1-1).
The Tigers will be entering the match after a pair of league games against Center (8-5, 1-3) and Crested Butte (3-11, 2-3). The Tigers are 2-3 in September, and have struggled to find offense, only averaging 6.4 kills per set. Serving has been their strong point, with 3.6 aces per set, including freshman Kailee Gallegos leading the team with 28 aces in 31 sets this year. 
Center dropped their third league match in a row in a sweep by Monte Vista (8-5, 4-0) and the loss was their fourth in a row after an 8-1 start to the season. Other than their league match with Del Norte, they will host 1A #8 Dove Creek (11-1) on Friday as they look to right the ship going into the final seven matches of the season. 
Monte Vista remained perfect in league with their win over Center, and the Pirates have the week off to prepare for Sargent (3-2, 2-0) in what will be the first action for the Farmers in nearly a month since their sweep of Center back on September 11th. 
Sangre de Cristo will be on the road this week in their only action when they face Cotopaxi (7-4, 1-1) in what will be an important West Central League match for the Thunderbirds. Sierra Grande (3-10, 2-1) fell to Trinidad on Monday in four sets, and will have the week to get ready for a home tournament where they will host the Creede Miners (2-3) and Primero Bulldogs (2-9) in a pair of non-league matches Saturday. 
La Veta (7-4, 1-0) saw their five match win streak come to a close on Saturday, dropping an away match with 7-6 Weldon Valley on the Warriors homecoming. The Red Hawks will look to get back into the win column against South Park (3-5) and Mountain Valley (0-9) this week. 
Antonito (4-4, 1-1) dropped their only match of the week to La Veta on Thursday, and have a light week as they will travel to Cotopaxi on Friday.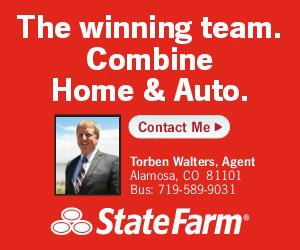 Softball
Alamosa (4-12-1) saw a tough stretch in Tri-Peaks League play continue this week with a 16-1 loss to #5 La Junta before dropping a close 20-16 game to James Irwin on Saturday. With only five games remaining, the Mean Moose will finish below .500 for the 4th straight season, but they still have a chance to finish above .500 in league play with four league opponents remaining on the schedule, beginning with Rocky Ford (7-12) and Florence (0-14) this week. They will close the week by traveling to 4A #2 Pueblo South on Saturday. 
Soccer
After taking care of business against Dolores Huerta (0-5) on Thursday, Alamosa (3-4, 1-2) dropped their chance to get above .500 in league play with a 3-1 decision against Bayfield at home on Saturday. The Mean Moose take on 3-2 Eagle Valley on Tuesday before returning to league action with a road trip to Pagosa Springs (6-4, 2-1), where they will face the Pirates in their only true match of the season after receiving a forfeit September 11th. 
Cross Country
The Alamosa Mean Moose made the trip to Queens Creek, Arizona for the Desert Twilight Invitational and all but one runner saw a season best recorded for both the boys and girls in the sweepstakes race. Sarah De La Cerda ran the course in a time of 18:15 to take 28th in the large field, with Madeline Castillo also posting a sub-19 minute time of 18:36. For the boys, Isaac Higareda completed the course in 16:11 to finish 61st, and was followed 22 seconds later by Jayr Almeida. The girls finished well as a team, taking 7th out of 23 teams while the boys finished 15th out of 27 teams. 
Centauri ran in Pagosa Springs and the boys put two into the top ten with junior Mason Sowards taking 7th with a time of 20:52 and fellow junior Ren Canty finishing in 20:54 in 8th. The boys were the top finishing Colorado school, taking 3rd, only a point behind Monticello, Utah. Sophomore Tayte Hostetter was the top finisher on the girls side taking 6th, with sophomore Kaia Skadberg taking 8th. The team would drop quite a few spots though, taking 6th out of 7 schools.