It was a busy week across the San Luis Valley as most every team at every school saw action.  Caleb Burggraaf recaps the action across the region as part of our Colorado Preps Weekly series.  The report is presented by Stone Farm Supply in Center and State Farm Agent Torben Walters of Alamosa.
PHOTO BY SHELLEY SWING-POLZIN
Football
After four years of frustration, the walls finally came down for the Centauri Falcons against Strasburg, as they let it all out in a 48-3 drubbing of the Indians in Pueblo on Friday night, improving to 4-0 on the season.
Senior Mason Claunch continued what has been a showcase of a season as he ran for 200 yards and two scores, but the big blows came in the passing game, with Byron Shawcroft spreading the ball around to three receivers, completing 8 of 9 passes for four scores. The defense was strong too, holding Strasburg to only 131 yards of total offense, spending the night at the CSU Thunderbowl in the Indians backfield, amassing five sacks as a team on the night. 
Saturday will feature a Intermountain League matchup of old, as they head to 2A Bayfield, where the Wolverines are coming off of their second straight win of the year over Aztec. 
The Alamosa Mean Moose had an off week after winning their last two games to return to above 500 on the season. At 2-1, they now square up on Friday night with the Manitou Springs Mustangs. 
The Mustangs are also riding momentum, as they pulled a last second win from the ashes against winless Salida in their action from two weeks ago, and have also had a bye week to prepare for the Mean Moose. 
A big focus for the game should be getting the running attack started for Alamosa, as on the season, they have been lackluster between the tackles, only gaining 184 yards in three games. Senior Dante Gonzalez Jr. is the leading rusher, but has only managed to average 2.2 yards per carry. The passing game has been sharp, with over 700 yards through the air in just three games and the Moose will look to ride that to their third straight win. 
Monte Vista was able to get back on track for the first time since their opening win of the season against Rocky Ford, taking down Platte Canyon to move to 2-2 on the season after their 28-8 win at home. DeAngelo Archuleta was the lead back for an offense that churned out 292 yards of rushing offense, carrying the ball for 137 yards, although the three rushing scores came from other Pirates. The defense for Monte Vista didn't allow the Huskies to complete a pass on the night to go along with the stellar offense. This weekend, Monte will play host to Cedaredge in their final tuneup before league play begins in the 1A Southern Peaks Conference. 
The Center Vikings threw three interceptions as their season record dropped to 1-3 after a 30-8 loss to the Rye Thunderbolts. Rye also was able to cash in on two touchdowns from sophomore Codah Graber, including a 55 yard interception return for a score. The Vikings now have an off week, but it doesn't get easier, as they will have to get ready to face undefeated Centauri on the first night of October in their next game. 
Del Norte was finally able to shake off their losing ways, taking it to the Trinidad Miners on Friday night to the tune of a 58-8 victory that was paced by 408 yards of total offense. Sophomore Jace Pacheco tallied three touchdowns and finished the evening 10-13 through the air. On the ground, the Tigers were able to score five times as well, with five different players punching the ball into the end zone. At 1-3, they will next face league rival Monte Vista on October 1st.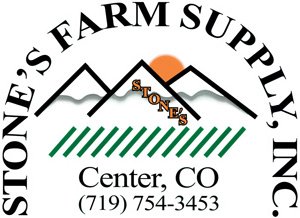 Sanford (4-0) kept their hold on the top spot as they took care of business at home against the Sargent Farmers (1-3), dominating their matchup by starting the running clock with just over 10 minutes to go in the first half. The Indians only snapped the ball 9 times in the first half, with a pair of holding penalties being called back, and the other seven all resulting in touchdowns, including four more for Kelton Gartrell, who increased his season total to 20 on the year. 
This weekend, Sanford will travel to #9 Vail Christian for their fourth game against an opponent ranked in the top ten this season. Sargent will host Swink as they look to get back on the winning track, searching for their second win of the season.
Mountain Valley couldn't get the offense going in their 33-0 loss to #8 Sierra Grande over the weekend as the Panthers took control of the league with the victory. The Sierra Grande defense helped to lead the way as both defenses played well, but a pair of fumbles returned for scores would seal the deal and move Mountain Valley to 2-2 on the year and 1-1 in league action. Up next, the Indians will face Cripple Creek-Victor while Sierra Grande will have a game that could wrap up the league title for them, when they head to Cotopaxi for a Saturday night affair in the canyon. 
La Veta was able to take their first win of the season in front of a home crowd as they took down Cripple Creek-Victor 58-7. At 1-3, the Red Hawks tallied 370 yards of offense and scored five times on the ground to go with a pair of passing touchdowns. Joe Autry accounted for three as the junior averaged 20.8 yards per carry on the ground and added another 42 in receiving. This weekend, the Red Hawks travel to Weldon Valley on Saturday afternoon. 
Volleyball
It was a great week on the court for the Alamosa volleyball team, as they saw clean sweeps of Centauri, Buena Vista and St. Mary's to improve their record to 7-3 on the year and jump into the tenth spot in the most recent rankings.
This week will be big in terms of league standings, as they take on polar opposites in the league, with a Friday match against 0-2 Montezuma Cortez as a warm up before taking on 2-0 Bayfield. Look for Avery Mobbley and Malia Tuioti-Mariner to continue to lead an offense with five developing weapons. This team should only get better as freshman setter Morgan Ortega continues to build chemistry.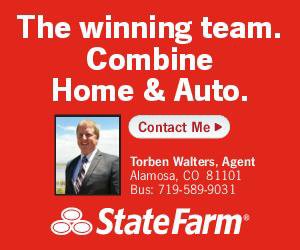 After dropping their early week match with Alamosa, Centauri was able to rebound well, handing Pagosa Springs their second loss of the season by sweeping the Pirates. The win was rather dominant, with the Falcons winning the first and second sets by more than 10 points each. 
This weekend, they will have another pair of big IML matches, taking on Bayfield on the road Friday before travelling to Montezuma 
Sanford also earned a win in their only contest last week, taking down Escalante (NM) three sets to one to remain perfect on the year. This week, along with an anticipated match with Sangre, they will also travel to 9-3 Center before wrapping up the week with a road trip to Trinidad to face the winless Miners. 
Speaking of Trinidad, the Monte Vista Pirates only had one match this week and came away with a sweep of the Miners, improving to 6-5 in the process. This week, it's a pair of Southern Peak matches, with the Pirates traveling to Crested Butte to challenge the Titans on Thursday before a home match with Center on Saturday as they look to remain perfect in league action. 
Del Norte has had a quiet time between matches as well, getting a nine day layoff between sets and they were able to calmly handle the Custer County Bobcats in three on Saturday, getting better as the match went along. The win moves Del Norte to 5-5 on the year, with a pair of important matches this weekend in non-league action, as Pagosa Springs and Rye will converge on the Tigers home court on Friday and Saturday respectively. 
The Center Vikings dropped their second match in a row, dropping their record to 9-3 on the year with a 3-0 loss to Nucla on the road in a non-league affair. Along with their match with Sanford to start the week off, the Vikings will host Mountain Valley-Moffat before traveling to Monte Vista for the second league match of the week.
The Sargent Farmers will have been off for nearly two weeks by the time they play their next match, as the Cotopaxi Pirates should present a good non-league challenge for the 3-2 Farmers on Friday afternoon. After the Pirates, it will be a slight break, but a packed schedule awaits Sargent in the back half of the season. 
Sangre de Cristo had a quiet week with only one match, taking advantage of it to get a victory in straight sets over Primero to move back to 4-4 on the season. The Thunderbirds now will face their next big challenge in Sanford this week on Thursday as they take on the 4-0 Indians at home. 
Sierra Grande was able to earn their second win in league play this past Friday against Antonito, but three straight losses followed in a tournament at Flatirons Academy. The host Bison, along with Evangelical Christian (Colo. Springs) and Longmont Christian all swept the Panthers dropping their record to 3-9. This week should see Sierra Grande right the ship with matches against Trinidad and Creede scheduled. 
La Veta (5-3) began league play this past week on a good note, taking down Centennial in straight sets on Thursday before capping off the weekend with a sweep of Creede. Kendyl Eddleman is having a strong season for the Red Hawks, with 85 kills on the season to lead the team by 52 over the next closest teammate and 12 blocks. As a team, La Veta also has 100 aces as they look to continue their strong play with home games against Antonito and South Baca this week. 
Antonito (4-3) will be looking to rebound from their five set loss to Sierra Grande in their only action from the past week when they take on La Veta Thursday. Mountain Valley-Moffat will also be on the docket as they will square off on Saturday afternoon. 
Mountain Valley continued to struggle on the year, as their winless streak to start the season moved to eight as they were swept by Creede on Friday. Thursday will have them facing the up and coming Center Vikings before they turn their attention to Antonito on Saturday. 
Centennial dropped to 2-4 on the season as they fell to La Veta, but they will have three more matches left before returning to league play on October 8th when they host Antonito in a tri along with Primero. 
Softball
After opening the offense up against Gunnison to the tune of a 13-8 win, Alamosa dropped their next three, including a double dip with #8 Montezuma-Cortez that saw a tough extra innings loss. The weekend would wrap up on Saturday with a 16-3 loss to league opponent and ninth ranked Lamar to drop the Mean Moose to 4-10-1.
This week, look for a pair of big games with league implications, as #4 La Junta and James Irwin are on the docket. 
Soccer
Alamosa was able to earn their first win of the season against Taos (NM) but couldn't keep the momentum up, falling in another shutout to league opponent Montezuma Cortez to drop to 1-4 (0-2). The Mean Moose have been blanked in three of their five contests this season and both league matches, and will need to solve the offensive woes quickly if they intent to make the postseason. 
This week they have a good match to build confidence against Dolores Huerta Prep before their third league match against Bayfield on Saturday. 
Cross Country
The Centauri boys cross country team was led by a 1-2 finish from Mason Sowards and Ren Canty as the juniors finished two seconds off each other's times and helped the Falcons earn the Bayfield Invitational win over Pagosa Springs. Freshman Carson Bagwell would finish in the top 10 as well for the Falcons. 
Centauri's girls cross country team put on a show as well with three girls finishing in the top ten in Bayfield over the weekend and five in the top 12 to edge out Pagosa Springs by one point for the title. Jocelyn Jarvies time of 23:55 was the fastest of the five, but Kaia Skadberg, Tayte Hostetter, Hannah Guymon, and McKenna Guymon all finished with only 3:51 separating their times.