Our Colorado Preps Weekly series continues with another update on the San Luis Valley.  This article is posted each Wednesday during the school and is presented by Stone Farm Supply and State Farm Agent Torben Walters.
Boys Basketball
The Alamosa Mean Moose survived a scare on Friday from Montezuma Cortez, but were able to pull out the 48-46 win that would propel them to two more wins over Pagosa Springs (55-39) and Bayfield (55-41) over the weekend. Alamosa moves to 11-3 with the win from Monday, and is a pristine 4-0 in Intermountain League action, but they have a big home stand coming this weekend, as they will host rival Centauri in their first game of the year, and take on Bayfield at home on Saturday. 
Centauri will be entering the game at 12-1 after shaking off their own blemish in a loss to Pagosa just two weeks prior, but bounded back with impressive wins over Bayfield (59-38) and Montezuma Cortez (63-40) in their own homestand over the weekend. Along with Alamosa on Friday, the Falcons will also be hosting Buena Vista, in another cross conference game against the Tri-Peaks Conference. Also, don't look away from another fun game that was rescheduled from earlier in the year, with Sanford hosting Centauri on Tuesday, February 8th. 
Sanford will be on the road themselves this week heading over the border to Escalante, NM where they will be taking on a very impressive Lobo's team which is 13-4 and has put up over 70 points in their last three games. McCray Larsen continues to be an important piece for the Indians inside, where he is averaging just under a double double at 12.1 points and 9.8 rebounds per night. Alongside seniors Ethan Larsen and Tyler Christensen, there are a trio of posts that make scoring inside on Sanford difficult. After solid wins over Custer County and Trinidad on the road this past weekend, the Indians have put their mark on a league title, and are sitting at 9-3 overall, and have reeled off five straight victories. 
The battle for the 2A Southern Peaks crown is looking like it will head through Sanford, but down the road, Del Norte is starting to make a push as well. The Tigers are now 2-0 in league action, and are putting that record up against fellow 2-0 Crested Butte. Del Norte has rolled to six straight wins including their 46-45 win over Custer County on Saturday, and added that to an 80-31 win over Trinidad which saw junior Ben Parra go off for 41 points, outscoring the Miners by 10 himself. That included him going 5 of 11 from three, and shooting 57 percent from the field as a whole. 
At 1-1, the Center Vikings are wishing they could have their chance against Del Norte again, but since their loss early in January, the Vikings have put up three wins, including a 72-21 victory over Sargent to earn their first league win on Thursday. Four Vikings scored in double figures for Center, and back at full health after dealing with COVID for the past few weeks, the Vikings will look for a win over South Park early this week to propel them into games with Custer County and Monte Vista on Thursday and Saturday. 
Monte Vista stopped the bleeding of their current losing streak, earning an important win for confidence over Ellicott, taking the Thunderhawks down at home 61-54. Friday sees them trade off with Center in games against Custer County, before taking on the Vikings at home. At 3-9, they will need a late season push and an impressive showing in the district tournament to have a chance to make the regional field. 
At the 1A level, Sierra Grande continues to impress as they moved to 2-0 in 1A Southern Peaks League action and remained unblemished at 12-0 overall. Wins over Creede and Antonito came at more than 30 points each, and at home against a solid Dove Creek Bulldogs team, the Panthers put up 67 points to win by 19. Sierra Grande was led by Isiah Charez's 32 points, but saw a duel between him and Kade Hankins who put up 28 for Dove Creek. Behind POTY candidate Charez, the Panthers haven't been held below 50 points this season, and someone will have to find a way to slow them down on the offensive end if they look to hand them their first loss. 
Creede's loss to Sierra Grande was in their first action on the court since January 7th, and they will be making up for the dead period with some big games in February. It starts with a must win against Antonito on Friday with another game on Saturday against a struggling Sangre de Cristo. A pair of wins would move the Miners to 4-1 in league action. 
Centennial is also sitting at 2-0 in league action along with the Panthers after a 53-28 win over Sangre on Saturday. Non-league action this weekend against John Mall and Kim/Branson could get the Rams back to 500 on the year, as they currently sit at 4-6 despite the shiny league record. Centennial is young this year, with a pair of sophomore's leading the team in scoring, and only one senior on the team, so late games holding importance will only help strengthen what the future holds for the Rams. 
Girls Basketball
The Alamosa girls also picked up a pair of big home wins over the weekend and paired them with a win over Bayfield on Monday to move to 4-0 in league action. Saturday's win 38-24 win over Pagosa Springs gave them the inside lane on another Intermountain League title, and their defense has been the key to starting them in the past few wins. During their five game winning streak, the Mean Moose have not seen an opponent score more than 32 points on them. While no one on the roster is scoring in double figures, they have found the ability to go eight deep into the roster any given night, despite not having any seniors this season.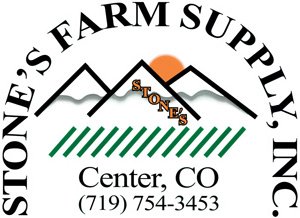 Alamosa will be tangling with Centauri this weekend, and it once again proves to be a big game in terms of the league standings. The Falcons enter the game with only one loss to Pagosa Springs, and are entering the game after similar results to the Moose against Montezuma Cortez and Bayfield in their wins over the weekend. Centauri has cleaned up turnovers quite a bit in the past few games, but the team still goes the way of Abbey Smith, who leads all scorers with 12.2 per game. Amaya Garcia and Dyani Ojeda also provide lively defense and are starting to discover their shooting ability from beyond the three point line. 
Just a few miles away, the Sanford girls are rolling after dominant wins over Trinidad and Custer County, where the Indians defense held both opponents to a total of 20 points in the two games. The girls will also be heading to Escalante for a game with the 13-2 Lobos from New Mexico, but will return home to try and ice away their league position with a game against Crested Butte over the weekend. At 4-0, Sanford has only Sargent and Del Norte to worry about in terms of a threat to the league title currently. 
Sargent gets their crack at the Indians on February 10th, but in the meantime, the Farmers have been putting in work. This weekend saw wins over Center, Crested Butte and Ignacio push them to 9-2 on the year, with eight straight wins coming after starting the season 1-2. Mancos at home and Del Norte on the road this weekend will be important heading into the Sanford game, but a team that has two seniors averaging or nearly averaging a double double is dangerous. Look for opponents to try and slow down Gabby Jones and Marry Willis and force the ball to other Farmers as the season winds down. 
Del Norte isn't to be counted out of the conversation either, as the Tigers have been finding their groove in the season and are also 2-0 in 2A Southern Peaks action. Four straight wins also have Del Norte threatening to climb out of a hole they had found themselves in at 1-5 at the end of December, but they are now 4-1 in January and playing defensive basketball which has held teams to under 20 points in three of their four wins. This week's game with Sargent will come on the heels of another big game with Crested Butte. 
Monte Vista is also another sleeper to make a push, as their only league game got Sanford out of the way early. A loss to Pagosa Springs and Ellicott last week didn't help them though, as they have seen a losing skid reach four games, as they prepare for Custer County and Center this weekend. Their 36-33 loss to Center is what started the losing streak, and Saturday's matchup is one the Pirates should have circled on their calendar, but they can't overlook the Bobcats of Custer County in what could shape up to be a trap game for them. 
When it comes to the Center Vikings, their losses to Sargent and Del Norte in league action have given them a tough hole to climb out of. This week, they need wins over all three opponents in Custer County, South Park, and Monte Vista and will need to look to their defense to lead the way, as through 11 games, the Vikings are only averaging 35.8 points as a team each night. 
In the 1A Southern Peaks, the Sangre de Cristo Thunderbirds gave themselves a head up on Centennial over the weekend with an important 65-38 win. The Thunderbirds improved to 10-2 with impressive wins over Swink and the Rams, responding well to their overtime loss to the Sanford Indians. Sangre now gets a break until February 10th before hitting the court again, but will look to take down Lake City, Sierra Grande, and Moffat in what could turn out to be the most important weekend of the regular season for them. 
The loss to Sangre dropped Centennial to 8-4 in their only action from the last week. This weekend, a pair of away games for the Rams give them a chance to reset their focus, with a trip to John Mall followed by a matchup with Kim/Branson and the 11-2 Mustangs who have been a steady presence in 1A basketball for the past few years. If Centennial can compete in that game, they should have a chance at a run in the postseason. 
Also sitting at 1-0 in league action are the Sierra Grande Panthers, who despite a 4-7 record overall, are also looking to make a push. Their 48-41 win over Antonito over the weekend got them off to a good start in league action, but they now have a few weeks to wait before their next league game. Instead, they focus on Cheraw and Cotopaxi this weekend, in a pair of games that could go a long way in helping their district standings. 
Wrestling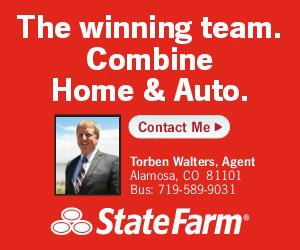 The Alamosa Mean Moose headed to the Colorado Dual State in Pueblo over the weekend, competing as a team against nine other teams making the trip. The Moose opened up with a 42-18 win over Eagle Valley before falling to Palmer Ridge 50-26. This was despite Alamosa jumping out to a 20-9 lead after the first six weights, although Palmer was helped by forfiets at 170, 195, 220, and 285. Cheyenne Mountain would also earn a win over Alamosa 46-29, and the streak of losses continued with a 48-30 loss to Lamar. The final match of the day for Alamosa did see them earn win, taking down Dolores Huerta Prep 50-24. The week also saw duals with Centauri and Monte Vista, which Alamosa would win both 41-36 and 54-12 respectively. 
Down the road, Center was hosting their annual Valley Classic, and watched Centauri take the number two spot behind Meeker in the team standings. Center finished 10th and Monte Vista took 12th in a field that included 26 teams. Also there were La Veta, Sargent, Sierra Grande, and Del Norte. 
At 106, Center's Jordan Duran took home third, as the sophomore improved to 26-5. 
Centauri's Mario Vigil moved to 25-10 in his senior campaign with a pin in the championship match at 120, and Nathaniel Juarez of Monte Vista took home fifth in the same weight. Monte's Damian Lopez also medaled at 126, earned the sixth and final spot on the podium for the Pirates. 
At 132, it would be Centauri's Robert Coombs representing the valley, taking fifth, and at 138, Monte Vista would again move onto the podium, taking third with DeAngelo Archuleta, who improved to 25-6 in his junior year.
The next champion for the valley would also come from Centauri again, with Eyan Chavez taking the title at 152 and improving to 33-2 on the season, and Jacob Polkowski would follow suit with a championship at 160 for the Falcons as the senior moved to 26-6. 
It would be three champs in a row for the Falcons when Erik Mestas took the title at 170, moving to 28-4, and he was joined by another valley face on the podium in  Marin Palma who placed fourth for the Center Vikings, pushing his freshman record to 25-14.
Jesus Valadez would give the Vikings another medalist with a fourth place finish at 182, as the sophomore also has been putting an impressive season together, moving to 29-11 on the year after the tournament, and was able to finish ahead of CJ Nix of Sierra Grande, who took 6th. 
Byron Shawcroft couldn't overcome the undefeated Remington Peterson of Rye as he took second at 195 for Centauri, improving to 23-8, and up at 220, it would be Trenton Lovelace being handed his first loss of the year, albeit by injury forfeit, to Judd Harvey in the championship match. 
La Veta's Tobin Parker closed out the day for valley schools, with a third place finish at 285, moving to 15-12 on the year.