As we move into mid-October, post season play is here or very close for many athletes and teams across the San Luis Valley.  Our Colorado Preps Weekly report recaps all the sports throughout the region.
The report is presented each week by Alamosa State Farm Agent Torben Walters and Stone Farm Supply
PHOTO PROVIDED BY KAMRYN GARCIA / CENTER HS
State Golf
Alamosa's Garrett Smith was sitting tied for third at the 3A State Golf Championships last week after one day, carding a round of 73 to put him in contention, but a rough second day saw the Mean Moose's top attendee shoot an 87 for a two day total of 160. Smith finished in 34th, and was still the top finisher for competitors from the San Luis Valley, which was well represented. 
Monte Vista's Colton Mellott was right behind Smith with a 161 over two days with teammate Kaden Mellott ten strokes back at 171 for a spot in the middle of the field at 65th. Del Norte's Ben Parra took 70th by himself with a score of 174 and Alamosa's Kyler Liddell rounded out participants from the valley with a 182 to finish in 79th. 
Football
Alamosa (4-2) saw their four game win streak snapped and saw their chances of taking the 2A Southwest League title diminish on Friday night as they fell to the now tenth ranked Bayfield Wolverines (4-1) 28-0 at home. The Wolverines limited the Mean Moose to just 62 yards of total offense, while stacking up 362 yards of their own in an impressive showing in the shutout. 
For all of the yards gained, the Moose were able to slow down Bayfield, forcing them to work the ball down the field and recorded eight tackles for a loss on the defensive side, including one sack by junior Abram Bowden.
This week Alamosa will return to the road, as they travel to the southwest corner of Colorado to take on Montezuma Cortez, who improved to 3-3 with their 27-12 win over Pagosa Springs over the weekend.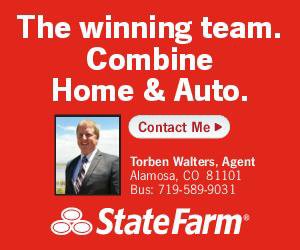 The Center Vikings (2-4) couldn't have planned a better way to rebound from their loss to Centauri (5-0) than their upset of previously unbeaten Ignacio (5-1), as they travelled to the home of the Bobcats and left with a 32-13 victory and a 1-1 league record to show off. The passing game for the Vikings was effective enough to earn 128 yards through the air, and Center would also rush for four scores from four separate running backs. 
The defense also played a big role in the win, with an interception, two fumble recoveries and a blocked punt helping them along to the win. Center now will look to Del Norte (1-4) who had to cancel their game with Centauri last week due to COVID issues. 
Monte Vista (4-2) will be getting back into action after their scheduled bye last week, and will be hot on the heels of Center on their way to Ignacio looking to cement themselves as a contender for a Southern Peaks League title with a win.
Centauri remained the second ranked team in 1A, and will be looking for a game to pick up this week, as the undefeated Falcons look to stay fresh before their trip to Ignacio in two weeks on the 22nd. 
The Sargent Farmers (3-3) were able to get back into the win oolumn in a pair of ways last week, as not only did they get a forfeit league win over Norwood after the Longhorns were forced to cancel their season, but they also took down South Park (0-6) 46-6 on Saturday afternoon. The game was picked up late, but Sargent took advantage of the contest to re-establish their running game, with 275 yards on the ground helping them start the running clock at halftime. The defense also held up, as they only allowed a 45 yard touchdown run on the opening drive of the second half to the Burros, who were held to under 100 total yards in the game. Sargent will be possibly looking to pick up another game this week to replace their bye, before tackling Dove Creek and Mancos later this year. 
Sanford (5-1) was also able to pick up a game this week after losing their scheduled game with Norwood last week, and the Indians were able to take it too the Elbert Bulldogs (2-4) in a 58-12 victory at home on the other side of the valley. This week could be the deciding game for the Mountain League title, as Sanford will travel to 4-0 second ranked Mancos for a battle of the only undefeated teams remaining in the league standings. 
Seventh ranked Sierra Grande (5-0) wrapped up their league title last week after receiving a forfeit from Cripple Creek when the Pioneers couldn't field a team for the contest. With a playoff spot already guaranteed, the Panthers now are directing their attention to a schedule which will have them travelling east for some big games. This week, it is Arickaree-Woodlin (4-2) who are coming off of an impressive 62-0 win of their own and are the first team out of the top ten in the most recent CHSAA rankings released.
Mountain Valley (4-2) will come off of their bye week and travel to the Primero Bulldogs (0-3) who have had a week to prepare for the Indians after what has been a very hit and miss schedule this year. This could be a chance for Mountain Valley to really show off the offense, as Primero has not been able to hold an opponent to under 66 this season. 
Volleyball
Alamosa (9-6) had their worst week of the season on the volleyball court come at a bad time as they dropped three league contests last week in the Intermountain. It started off with a four set loss to Centauri (8-6) as the Falcons were able to avenge an earlier sweep to the hands of the Mean Moose in Alamosa. The weekend brought Montezuma Cortez (10-5) to town where the Panthers were able to manage a five set win over the Moose before Bayfield (8-6) closed out the week by sweeping them to hand Alamosa their third straight loss. This week, after an early week battle with Bayfield, the Moose will take on Del Norte and Delta in a break from league action in some pivotal matches if they hope to make the postseason field. 
Centauri was hoping to build on their momentum from the win over Alamosa, but COVID struck late in the week forcing the Falcons to reschedule their home matches Bayfield and Cortez back to the 22nd and 23rd. This week, they will hit the road on Thursday to take on Bayfield and will travel to Pagosa Springs (10-5) with a chance to improve on their 3-1 league record and a chance to put themselves in position for a league title. 
The Sargent Farmers (5-2) scored two nice wins as they downed Monte Vista in five sets and Sanford in three.  to 4-0 in league action by taking down Monte Vista (8-6) in five sets and Sanford (8-5) in three.  A busy week will pit the Farmers in three more matches, with Custer County (8-5) on Tuesday, before facing likely 1A Southern Peaks winner Sangre De Cristo (6-7) on Thursday and then a rematch with Sanford at home on Saturday. That match will count in the Southern Peaks league standings.  Sanford will enter the weekend matchup after their road trip to Mancos (6-8) on Friday.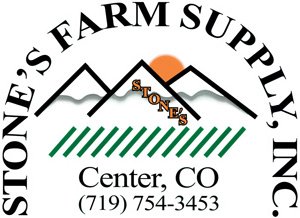 Center (10-8) will be hosting Monte Vista this week on Tuesday looking to rebound from dropping three sets to Salida (4-8) last week in their only action. 
Del Norte (7-8) went 0-2 on the week with a pair of non-league matches, hosting Pagosa Springs who swept the Tigers before traveling to Fountain Valley where the 5-5 Danes were able to come away with a five set thriller. Del Norte stays out of league this week with a trip down the road to Alamosa before challenging themselves on Saturday by heading to the southwest where Dolores (8-6) will be waiting for them. 
La Veta (10-4) had a quiet week, with only a match with Cotopaxi (8-9) on their schedule, and they were able to take care of the Pirates quickly in straight sets. This week also is a quiet one, with a chance at picking up a game late in the week but no official matches scheduled. 
Sangre de Cristo was also fairly quiet this week, only taking one match in, but it was a tough one, going 4 sets with 15-1 Dove Creek, who enter this week as the ninth ranked team in the state for 1A volleyball and are now riding a 13 match winning streak. 
Antonito moved to 8-5 on the season as the Trojans were able to sweep their way through a tri at Primero (3-13) on Friday, taking down Centennial (5-6) in the process. The Trojans headed home on Saturday to defeat Creede (5-7) in straight sets as well. This week, Antonito will head to Sangre de Cristo to take on the Thunderbirds as well as travel to Creede for their rematch with the Miners. 
Creede will be hosting Centennial prior to that, with Centennial coming off of a win over Mountain Valley (0-15) after falling to both Primero and Antonito. 
Sierra Grande (7-11) improved their record with a win over Cotopaxi in five sets over the weekend on Saturday. This weekend, the Panthers will be traveling to Las Animas on Friday to take on the 6-7 Trojans. 
Softball
The Alamosa (7-14-1) girls closed out their season on a positive note this week, with a pair of wins, taking down Dolores Huerta (5-7) 18-7 on Tuesday before coming home for senior day on Saturday against Wiley (7-5) to defeat the Panthers 16-8. The Mean Moose are still in the postseason field despite what isn't a shiny record, and will be heading to Strasburg as the 27th seed where they will take on the host Indians in the opening round on Saturday.  
Soccer
Alamosa (2-7) dropped another pair of matches last week, starting with a 9-0 loss on the road to 4A's fifth ranked Durango Demons. The week ended with a tough league loss to Montezuma Cortez (3-10) to the Panthers, dropping the Mean Moose to 1-4 in league action. This week will be a busy one for Alamosa, with league opponent Bayfield (5-7) on Tuesday before challenging Gunnison (5-4) on Thursday and Taos (NM) on Saturday. All three will be on the road this week for the Moose.