Each Tuesday, Colorado Preps Weekly provides an update on teams and athletes across the San Luis Valley.  We cover all sports including football, volleyball, softball and cross country this week.
PHOTO PROVIDED BY MEAN MOOSE PUBLICATIONS / ALAMOSA HIGH SCHOOL
Football
Alamosa didn't stumble at all in their Saturday matchup with winless Salida on the football field, and the Mean Moose improved to 6-2 and 3-1 in league action with a 41-6 victory.
The Moose held the Spartans to just 56 yards of total offense, and only 11 yards rushing as they spent most of the day in the Salida backfield. Offensively, Dawson Honeycutt had an up and down day, throwing three interceptions but balancing it out with three touchdowns of his own. Kade Jones also threw a touchdown and caught another as well bringing his season total to nine, with 886 yards to his name on the year as well. 
Alamosa looks to close the season out with a trip to Lamar on Friday night. 
Second ranked Centauri saw their game with Ignacio called off due to the Bobcats forfeiting, moving the Falcons to 7-0 on the season. This week, they will wrap up play with a trip to Monte Vista, as the two undefeated teams in league play will face each other with the league championship and playoff seeding on the line. 
Monte Vista will be going into the game with Centauri after they drubbed the Center Vikings 54-0 on Friday night. The win was the fifth in a row for the Pirates who improved to 6-2 on the year while Center dropped to 3-5. DeAngelo Archuleta was the shining star once more for Monte Vista, carrying the ball for 108 yards and as a team the Pirates rushed for 251. Defensively, they forced four interceptions from Center's Jesus Valadez and held the Vikings to just 105 yards of total offense. 
Center will wrap up their season with a trip to Meeker to face the 6-2 Cowboys who are playoff bound once again after going 6-0 in the Western Slope League.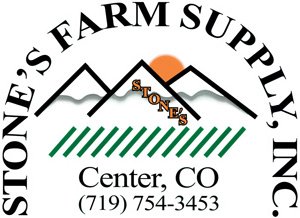 Del Norte was out of league play last week, and traveled to Flatirons Academy where they were trampled by the Bison 43-16. The loss drops Del Norte to 1-6 on the year as they will turn around to host Ignacio in the final game of the year for both squads. 
Sanford couldn't get the offense going on Saturday afternoon in Fowler, as they traveled to a neutral site for their game with Sedgwick County. Both teams were looking for a boost, and it would be the Cougars who took the win 42-0 over the Indians. The second quarter was the big blow for the Indians, where they watched Sedgwick score 20 points to go into the locker rooms up 28-0 at the half. The loss drops the Indians to 5-3 with a trip to 5-2 Dove Creek coming up this weekend with major seeding implications for Sanford. 
Sargent was the last team to make the trip to Dove Creek, as the Farmers traveled to the Bulldogs this past weekend. The result went the way of the Bulldogs again, as they dropped Sarget to 3-4 on the year with only a home game with Mancos this Friday to wrap up the season. 
Sierra Grande didn't have any trouble moving to 7-0 on the season as they toppled Primero 68-12 over the weekend. The Bulldogs were able to throw for a pair of touchdowns against the Panthers, but Sierra Grande also limited any passing attack from really building by picking off Primero five times as well as forcing a fumble. Sierra Grand will now put their undefeated record on the line with a trip to the new field at Kim/Branson on Saturday against the 6-1 Bearcats.
Mountain Valley saw their win streak come to a close this weekend as a 52-27 loss to Eads dropped the Indians to 5-3 on the season and on the bubble for making the postseason field. Sophomore Riley Heater threw for 252 yards and a pair of scores, but two interceptions and a lost fumble for Mountain Valley would be enough for Eads to stretch the lead and take down the Indians in their final home game. This weekend sends them to Kiowa where they have a must win with the 0-8 Indians. 
La Veta hosted the Hi-Plains Patriots and the offense came to play for both sides as the Red Hawks couldn't quite keep up, falling 38-60. Sophomore Jessey Montunnas threw for four touchdowns and 291 yards with junior Joe Autry scoring three times in the passing attack in the loss, which dropped La Veta to 2-7 on the season. The Red Hawks still have a game scheduled this weekend with Primero at a neutral site. 
Volleyball
Alamosa went 3-1 this weekend in Sterling as they improved to 15-7 on the year and gave a boost to their hopes of hosting a region in two weekends. The only loss for the Moose came to the defending 1A state champion Merino Rams, with wins over Denver Christian, Frontier Academy and the host Sterling Tigers. A trip to Fowler is all that remains on the schedule for Alamosa on Thursday.
Centauri only had one match this week, and the Falcons dropped a four set league match with Bayfield to fall to 9-8 on the season. The Falcons will need a few wins this week in their final matches to give themselves a better chance to make a regional, with matches against Del Norte and Montezuma Cortez awaiting them on Tuesday and Friday respectively. 
Sanford went a perfect 4-0 last week to give them a boost in the RPI standings, and in league action as they earned sweeps of Del Norte, Trinidad, and Crested Butte while surviving a five setter with Monte Vista to bump them to 12-7 overall and 7-2 in Southern Peaks League action. Another tournament for the Indians will wrap things up this weekend, with matches against Trinidad, Rye, and Ignacio on the docket to close out the year on Friday and Saturday. 
Sargent also had a busy week, but also a productive one, started by a four set win over South Park on Tuesday. The Farmers lost to La Veta on Friday in straight sets, but rebounded with a pair of matches and wins against Trinidad and Ignacio on Saturday to move to 10-4 on the season and a perfect 8-0 in league action. This week will test the endurance of the Farmers, as a packed schedule has them in action Tuesday and Thursday before heading to Dove Creek on Saturday for tournament play to wrap up their season. 
Monte Vista's loss in five sets to Sanford was the only action the Pirates had last week, dropping them to 11-7, but there is plenty to make up for the drought this week, as they have a full slate including a tournament in Gunnison over the weekend to wrap up the season. Prior to that, they will take on Custer County on Thursday. 
Del Norte dropped to 7-13 this year after their loss to Sanford to open the week spiraled into three straight. With losses to Swink on the road and Rye at home on Friday and Saturday. The Tigers haven't won a match since October 1st, and will hope to change their trend with a home match with Centauri before turning their attention to Sargent and John Mall on Thursday and Saturday to end the year. 
Center used a four set win over South Park to move to 12-10 overall as they hope to make a late push to the postseason. A must win with Mancos is all the Vikings have left on the schedule. 
Sangre de Cristo fell in four sets to La Veta to open up the week, but rebounded with two wins, taking down Centennial in three sets before sweeping Manzanola as well. At 11-9, the Thunderbirds now direct their attention to Sierra Grande and Cotopaxi to wrap up the year. 
Sierra Grande comes into that match with Sangre after an up and down week, defeating Mountain Valley/Moffat in straight sets before losing three straight sets to 19-4 Cheraw at home to drop to 8-13 this year. The Panthers will close out their season with a trip to Kim/Branson Saturday after hosting the Thunderbirds on Friday.
La Veta is closing out their season with an impressive run of wins, with the Red Hawks going 4-1 this week, with the only blemish a loss to Springfield in four sets on Saturday. Wins over Trinidad, Sargent, Sangre de Cristo and Manzanola helped improve their record to 14-5, going 12-2 since they started the season at 2-3. This week, they finish with three more matches. Primero on Friday before doubling up with Genoa Hugo and Otis on Saturday.
The Creede Miners dropped their road match with Mancos with the Bluejays taking all three sets. Manzanola and Centennial will round out the week for Creede as they look to get a bit of momentum to close out the year. 
Antonito gets back into action this week after a week off. They have a pair of matches waiting for them, with Centennial on Friday and South Park on Saturday.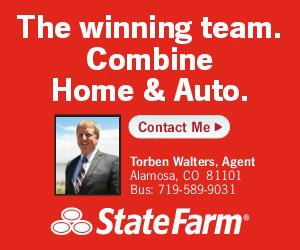 Soccer
Alamosa wrapped up their season with a trio of matches, and unfortunately, came out on the losing end of all of them, dropping their record to 2-12 to close the year. It started out on Tuesday with a 3-0 decision with Crested Butte at home on senior day, and then road games at Bayfield to wrap up league action and a trip to Manitou Springs to close out the season on Friday night, with 5-0 and 3-0 losses respectively. The Mean Moose will bring back their top goal scorer from this season in sophomore Jonathan Ramirez, but are losing a pair of offensive weapons behind him as they will look to rebound next season. 
Cross Country
Alamosa was in New Castle for their regional cross country meet, and the Mean Moose were led on the boys side by junior Santiago Trujillo who topped the field as an individual with a time of 17:09 to win by 13 seconds. Fellow junior Izaiah Casanova took third and the Mean Moose had four total runners in the top ten to take home the team title from the region as well, meaning a full team will be heading to the state meet. 
The Mean Moose girls also took home the individual title, as sophomore Sarah DeLaCerda's 19:18 was five seconds ahead of second place. The girls then one upped the boys, putting five runners into the top ten to bring home the team title and take a full crew to state in Colorado Springs. 
Centauri was running in Rocky Ford in the 2A regional, with a tough field to qualify against, and in the girls race, it was a dogfight between Buena Vista and the Falcons for the title. Centauri's 22 points would be one shy of the Buena Vista total of 21 as the Demons just edged their way to a title. Falcon senior Jocelyn Jarvies took second with sophomore Tayte Hostetter following in third to lead the birds who had four girls finish in the top 11. Sargent freshman Emma Sewell finished in 16th, one spot away from qualifying as an individual for the state meet for the Farmers.
In the boys race, the Centauri Falcons wouldn't share the girls success, with junior  Mason Sowards leading them with his 20th place finish and the boys taking 4th as a team. Del Norte junior Riley Orr did make the state field as an individual, as the Tiger took 12th with a time of 17:46.