Late last week, CHSAA released their All-State Football teams for 2021's fall, and the valley was well represented. 
The state champion Centauri Falcons led the way for local schools, with Player of the Year honors going to senior running back and linebacker Mason Claunch and Coach of the Year honors going to Kyle Forster who led the Falcons to their first title as a consolidated school district. 
Joining Claunch on the first team were seniors Danny Brady, Zach Buhr, Baron Holman, and Byron Shawcroft. Sophomore Devin Brady was named to the second team. 
No other 1A teams from the San Luis Valley made it onto the first or second teams, and only one other player from the San Luis Valley made the Honorable Mention role, with Alejandro Felix of Monte Vista earning a spot. 
In 2A, Alamosa peppered the list up and down as the Mean Moose put together a fairly successful campaign that ended in a postseason berth. No one made the first team, but the Mean Moose had senior DJ Jaramillo, junior Kade Jones and senior kicker Halle Phares all earn spots on the second team. Junior Kasey Jones also was named as an Honorable Mention.
In 8-man football, senior Kelton Gartrell of the Sanford Indians was a no brainer to make the First Team, but he was the only one from the valley to be named to that honor. Jello senior Josh Holman made the Second Team and Honorable mentions went to junior McCray Larsen. 
Six-man teams from the valley also made some noise on the All-State rosters, with senior Isiah Chariez making the First Team after leading the Sierra Grand Panthers to a postseason run. Teammate C.J. Nix was named to the Second Team as a senior. Sophomore Tyler Kester, senior Matthew Martinez, and senior Lennie Valdez were named to Honorable Mention.
Mountain Valley had a large contingent earn Honorable Mentions, with seniors Kodiak Reigel and Tristan Martinez joined by sophomores Jacob Martinez and Riley Heater. La Veta senior Gus Anderatta was joined by junior Joe Autry from the Redhawks to wrap up the local faces on the list. 
Basketball
Boys
After dropping two in a row the week before, the Alamosa Mean Moose were able to show off in front of the home crowd for a pair of wins against Crested Butte (54-31) and Gunnison (48-40) to improve to 5-2 on the year. The Moose are presenting a balanced effort to lead them to an average of 57 points a game, led by sophomore Brant Jackson averaging 13.6 points per game and by senior Damian Orozco who is piling up 12 points a game. Junior Jayr Almeida and senior Donovan Ramirez are both also just under 10 points a game through seven. 
Remaining undefeated going into 2022 is becoming something for the Centuari boys, who going back to football still have yet to drop a game after their 11-0 title run, they are now 5-0 on the basketball court. A convincing 56-22 win over Gunnison was followed with a 49-37 win over Crested Butte, as the Falcons are showing a good balance of youth and senior leadership this year. Baron Holman has been as advertised, averaging double figures on the season, but sophomores Chaz Holman and Kaleb Anderson have been providing big minutes as second options for the Falcons on the court.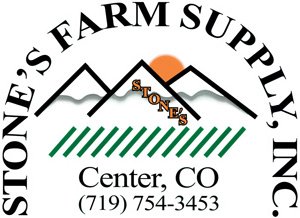 Also nearly perfect on the season are the Sanford Indian boys, who moved to 4-1 on the weekend after a pair of nail biters. The Indians defeated Peyton on Friday 42-40 in overtime before falling to fellow 4-1 Colorado Springs Christian from the 3A ranks 50-48. McCray Larson has been a force inside as a junior, averaging 10 points and eight rebounds a game. Cash Caldon is averaging nine points as a sophomore and senior Kelton Gartrell is also contributing nine a game along with five rebounds. 
It was an up and down weekend for the Monte Vista boys on the court, earning a win over Dolores Huerta 52-30 before dropping a game to a much improved Florence Huskies team 58-51 to wrap up the 2021 portion of their schedule. Memphis Garcia is leading the way for Monte, averaging 10 points a game, although the Pirates as a team are having some growing pains on the offensive side of the ball, only averaging 36.6 points per game. The Pirates success is really looking like it will come inside, where they are pulling down 36 rebounds a game, including 12 offensive boards a night. 
Just up the road from Monte, the Center Vikings are putting a convincing first half together going 4-3. A loss to 3A Salida led to their home tournament this weekend, where they split with Calhan and Sierra Grande, but gave the undefeated Panthers a game, falling 60-44 in the final contest of 2021. Three different Vikings are averaging nine points a game, with seniors Ulysses Gonzalez, Victor Almeida, and Abraham Echauri all giving good contributions, with Gonzalez also adding in another 6.6 rebounds per game. Turnovers should be a focus point for the Vikings, who are minus four in the category, giving the ball away 21 times versus 17 steals per game. 
The Sierra Grande Panthers have been rolling through teams against them so far, as the win over Center just added a third road win to their undefeated 7-0 record. Aside from the opening game of the year, no team has been within 15 points of the Panthers by games end, which has been aided by a team averaging just under 60 points a game. Isiah Chairez is averaging a double double, with 19.4 points and 10.7 rebounds per game, and is also dishing out nearly three assists per game. He has a little more help this year with sophomore Brian Ontiveros averaging 11.4 points per game and seniors Jeremey Martinez, Lennie Valdez, and Thomas Archuleta all hovering in the eight points a game range. 
The Moffat boys were able to stop their three game losing streak on Saturday with their win over Cripple Creek. At 2-3, the Cowboys are another young team, with four sophomores pulling plenty of weight on the court, including a pair in Ziah Pasqueria and Noble Cole leading them in scoring with 11 and 10 points respectively. Cole is also bringing in nearly eight rebounds a game. 
Just outside of the valley, the Creede boys are 4-3 although a 77-41 loss to La Veta in the final game of the year was a disappointment for them. Junior Ryder Whitehorn is averaging a double double with nearly 13 points a game and nearly 14 rebounds a game inside to go with four blocks per game. Ryder is getting help from senior Stone Thompsons 11 points a game and nearly eight rebounds. Defense will need to improve for the Miners though, as they are giving up 45 points a game, while only scoring 46 on average. 
Speaking of La Veta, the Redhawks are thriving in the early season as they are 5-2 with their only losses coming at the hands of Evangelical Christian and La Animas, both of which came on the road in tournament play. This weekends win over Creede was followed with another 75 point game in a win against Sangre de Cristo, who has struggled to a 0-6 start. The Redhawks are definitely scoring points though, averaging 56 a game and being led with 31 combined points per game from Joe Autry and Gus Andreatta, who is also adding another eight rebounds to the game. The 5-2 start has them looking like the easy favorite from the 1A Fishers Peak League. 
The Del Norte boys at the other end of the valley are heading into 2022 with a pair of impressive wins after taking down Hoehne and Lake County on the final weekend. It was a good bounce back after dropping their final two games at the La Junta holiday tournament. Junior Ben Parra has been lights out, dropping 22 points a game, and is being helped by Brennan Velaquez with his 10 points a game. 
Girls
The Alamosa girls split on their weekend at home against 5A Westminster and 4A Summit, with the Wolves taking home a 43-38 win after the Moose had taking down Summit 48-32 the night before. Miranda Geringer has been a standout early for the Moose, averaging 10 points per game, with Mary Macias and Sydney Jackson adding another seven points per game behind her. The Moose will take their 3-4 record into 2022 when they open with Salida and Delta in the new year. 
Just down the road, and this weekend playing ahead of the Moose were the Centauri Falcons, and the girls also split on the weekend, falling to Westminster 44-36 on Friday night before turning around to roll over Summit 45-30 on Saturday morning. At 3-2, the Falcons have been very hit and miss this season, but are still struggling with turnovers and unforced errors from their young team. Amaya Garcia is leading the team in scoring with nine points per game, and is being helped by fellow junior Abby Smith and senior Dyani Ojeda who are both averaging eight points a game. 
The Sanford girls are looking like one of the top teams in the state, and are acting like it, with their only loss on the year coming in their final game against the 5-0 Colorado Springs Christain Lions 42-38 on Saturday. That was on the heels of a 61-37 win over Peyton. The Inidans have been doing it with defense early in the year, with opponents averaging only 28 points per game against them. Asia Caldon is putting up nearly 15 points a game and adding another five rebounds to that, while fellow senior Cheyenne Caldon is putting up 11 points a game. 
Also sitting with four wins on the year at 4-2, the Monte Vista Pirates are heading into the holiday break after convincing wins over Steamboat Springs and Telluride over the weekend as they keep pace in the 2A Southern Peaks league which is looking like it will be a tough league come the end of the season when you add in the Sargent Farmers who have won their last two games to improve to 3-2 on the season. 
The Center girls are coming off of a successful week on the court as they head into winter break. A 32-23 upset win over Salida on the road brought them back to .500 on the season, and they split their home tournament with a win over Hayden before falling to the 6-1 Soroco Rams 50-31 on Saturday. Alexis Varela has been a world changer for the Vikings, averaging 14 points per game and pulling down another eight rebounds, while also swiping the ball six times per game on average, she has been the definition of do it all. Sophomore Alica Rios has also been a big help, adding another nine points a game and nearly four rebounds. Adding some depth in scoring as the season goes on will be big, but a young team with six sophomores and freshman getting minutes should continue to only get better. 
One of the surprises on the girls side in the San Luis Valley this season has been the Centennial Rams, who have been on a 4-1 tear to start the year, and wrapped up the year with a 46-35 win over La Veta on Friday.
The Sierra Grande girls snapped their two game losing streak going into break with a 45-19 win over John Mall to move their record to 2-4. Marianna Loya is doing what she can to lead a team that is only averaging 33 points a game. The junior is contributing over a third of that with 13 points a game this year. 
The Moffat girls rallied back this weekend after starting the season 1-2, and are back to .500 after taking wins over Manzanola and Cripple Creek. The Cowgirls did drop a game to Hanover 51-43 in tournament action in Colorado Springs. Moffat is being led by freshman standout Paige Hammel, who is averaging nearly 15 points a game and adding another six rebounds to that. Karmyn Hauger is adding another 10 points to that, with nearly nine rebounds a game inside as the junior is one of two upperclassmen on the team which boasts four freshman and two sophomores. 
While their boys may be struggling the Sangre de Cristo girls are off to a 5-1 start to their season, closing out the December portion of the schedule with a pair of wins over Trinidad and La Veta. It's been defense leading the way for the Thunderbirds, as their offense only is averaging 37 points a game, but Peyton Metz adding 11 points a game and senior Ashley Mortensen grabbing over six steals a game to go with 8.5 points and six rebounds gives them a solid core to work with. 
Wrestling
The defending state champs of 2A wrestling were on the Front Range this week,a nd put a strong performance out at the 2021 Jimmy John's NCCT, taking 14th as a team with 106.5 points. Eyan Chavez was able to take home third at 152 lbs, and extended his record to 17-2 with the success. Erik Mestas placed seventh for the Falcons at 170 pounds, and also has a shiny record at 16-3 going into 2022 and Zach Buhr one weight ahead at 182 pounds took home fourth to push his record to 17-3. 
The Center Vikings made the trip to Grand Junction over the weekend, and the small team made some noise on the Western Slope. At 106 pounds, Jordan Duran finished in third to push his record to 14-3 and he was joined on the podium by Jesus Valadez at 195 lbs who placed fifth for the Vikings. 
Monte Vista also made the trip to the Warrior, and had three wrestlers just miss out on the podium, but did see Nathaniel Juarez at 126 pounds place fifth in the final tournament of 2021. 
The Sargent Farmers were at the Pete and Ina Gomez Invitational, and watched 220 pounder Trenton Lovelace remain undefeated at 10-0 on his way to a individual title. 
La Veta also joined them at the Pete and Ina, and both of the 285 pound wrestlers in the field for the Redhawks made the podium, with Tobin Parker, wrestling unafflilated, taking fifth while Chris Williams moved to 6-1 and placed third. 
Del Norte also had a fine showing from one of their grapplers, with Malachi Gallegos improving to 9-4 on the year and placing second at 120 pounds. 
C.J. Nix was there competing for Sierra Grande/Centennial, and was able to take home third at 195 pounds.