Our Colorado Preps Weekly series recaps the past week in high school sports on a regional basis.  Today we focus on the San Luis Valley and teams involved there.  State golf tournaments are this weekend and we'll recap in next week's report.
The report is presented by Stone Farm Supply and State Farm Agent Torben Walters of Alamosa.
PHOTO PROVIDED BY VIBRANT VALLEY PHOTOGRAPHY
Football
The Alamosa Mean Moose (4-1) couldn't get the run game going on Friday night against Pagosa Springs (1-4), but junior quarterback Kasey Jones used his arm once again to lead them to a 28-6 victory over the Pirates. Jones completed 18 of 26 passes and threw for four scores as well on the way to 267 yards. Kade Jones used seven receptions for 128 yards to add to his 2A leading 584 yards which also has him fourth in all classifications statewide for total receiving yardage in 2021.
The Mean Moose are sitting one spot out of the top ten in 2A, and will host 3-1 Bayfield this Friday night in a game which could decide the Southwest league title by season's end. 
The second ranked Centauri Falcons (5-0) had a bit of a scare early against the Center Vikings (1-4), but put up 40 points in about seven and a half minutes of game time to leave no doubt on Friday night who was in control. After the Vikings scored to make it a 7-6 game with two minutes remaining in the first quarter, Senior Mason Claunch took the Vikings kickoff 92 yards for a score and had a 61 yard punt return after a three and out by Center on the next possession to open up the scoring blast to start the running clock with just over 7:30 remaining in the game. Claunch would score four times in total on the night. The Falcons will host 1-4 Del Norte this weekend as their final game before a scheduled bye week, although there is a possibility of trying to schedule a game for the bye after losing their game with Bayfield due to COVID. Center will take on their second straight undefeated team as they will host 5-0 Ignacio this Friday. 
Monte Vista (4-2) won their second game in a row with a convincing 48-12 victory over Del Norte over the weekend. The Pirates ran the ball 52 times for 289 yards and four scores in the game, with junior Khegan Gunter averaging 9.1 yards per carry on 15 touches to lead the way. Monte Vista has 1388 yards on the ground in total this season as they have proven they can move the ball against a variety of opponents, and could be a contender from the Southern Peaks League this season. The Pirates have a bye this week before traveling to Ignacio on the 16th of October.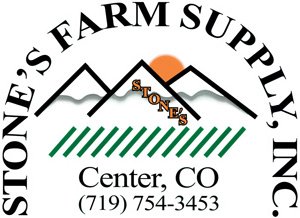 Fifth ranked Sanford (4-1) had Norwood (0-3) cancel their game due to a lack of players and a concern for player safety, and the Indians may be looking for a new opponent to replace their bye this week, although with their own injury issues, they may also take the bye to heal up before they challenge #1 Mancos in two weeks. The Indians are scheduled to play three ranked teams, all on the road, in the back half of the season. 
Sargent (1-3) will see their first action in October as they've picked up a game with South Park on Saturday.  Kickoff is 1:00pm at Sargent.  The Farmers were slated to play Norwood this week but the Mavericks remain out with not enough players to field a team.
Eighth ranked Sierra Grande (5-0) will wrap up their schedule for league play this weekend when they travel to Cripple Creek (0-3) on Saturday. The Panthers will look to benefit from the final three games in their schedule with road trips to Arickaree/Woodlin (3-2) and sixth ranked Branson/Kim (5-0) in the coming weeks to challenge them before the postseason begins. 
Mountain Valley (4-2) wrapped up their league record at 3-1 this past week with a 45-20 win over La Veta (1-5) over the weekend. Senior Tristan Martinez have five total touchdowns in the game, with four coming on the ground as the Indians had 491 total yards of offense in the game. As a team, Mountain Valley also forced three fumbles by sophomore quarterback Brayden Nix and the defense held the Red Hawks to just three scores over the course of the game. Mountain Valley will next head to Primero (0-3) in two weeks after their bye, while La Veta will host 0-4 Cotopaxi this weekend to wrap up their league slate. 
Volleyball
A light week for the tenth ranked Alamosa Mean Moose (9-3) only had a road trip to Pagosa Springs (8-4) on the schedule, and the Moose handled them in four sets to improve to 3-1 in Intermountain League play. Junior Avery Mobbley led the team in kills against the Pirates with 12, but it was a team effort with the group hitting at .225 over the course of the match. This week will be a pivotal one for Alamosa, with matches against league opponents Centauri (7-6), Montezuma Cortez (9-4), and Bayfield (6-6) on the schedule. 
Centauri will be entering Tuesday's match with Alamosa looking to avenge their sweep at the hands of the Moose, but will also be entering with momentum after sweeping Sanford (7-4) in their rivalry game from the 28th. Following the match with Alamosa, Centauri will also have a chance to take on Cortez and Bayfield as they trade off with the Moose in hosting the Intermountain League opponents on the weekend. 
Sanford bounced back from their loss to Centauri with a strong showing against Del Norte (7-6) on Saturday to wrap up their week. The win keeps the Indians perfect in Southern Peaks League action at 3-0. This week, it is another important league game for the Indians as they face off with Sargent (3-2) who also enters the game undefeated in league action, although the Farmers have been out of action since September 11th. 
Sargent will also be taking on Monte Vista (8-5) on Thursday in another battle of Southern Peaks unbeatens, with the Pirates entering the game at 4-0 in league play. Monte Vista rolled through Crested Butte (3-14) and Center (10-7) with sweeps of the Titans and Vikings two weeks ago in their last action, and their match with Sargent, will only have two matches remaining on the schedule. 
Del Norte will look to rebound from their loss to Centauri with matches versus Pagosa Springs and at Fountain Valley (4-5) coming up on Thursday and Saturday. Center will leave the league schedule as well this week, taking on 3-8 Salida in their only action of the week. 
La Veta (9-4) bounced back well from their loss with Weldon Valley (8-8) last week to sweep both South Park (5-7) and Mountain Valley (0-13) this week. The Red Hawks only have to worry about 8-6 Cotopaxi this week as they prepare for nine matches in 14 days beginning on October 16th.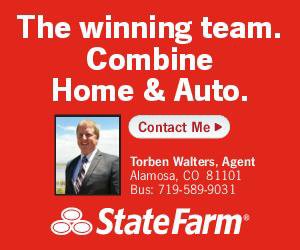 Sangre de Cristo (6-5) won their league match with Cotopaxi this week, sweeping the Pirates to move to 2-0 in league action. This week will see them cap off a big one with a match against eighth ranked Dove Creek (13-1) after a Friday home match against 2A Custer County (7-2). 
Antonito (5-5) is coming off of a light week of their own, with only a loss in four sets to Cotopaxi behind them. That will change this weekend as a busy schedule will include a double header with Primero (2-12) and Centennial (3-4) Friday before a home match with Creede (5-6) scheduled for Saturday morning. 
Sierra Grande (5-11) was able to avenge a loss to Creede on Friday in the first match of their double header, sweeping the Miners before sweeping Primero in the afternoon match. The Panthers will also be looking to a big match with Cotopaxi on Saturday to help out their confidence as they prepare for their final league matches with Mountain Valley and Sangre de Cristo in the coming weeks.
Softball
Alamosa senior Seanna Mackey no-hit the Florence Huskies (0-18) as the Mean Moose (5-14-1) were able to earn a win in one of their three games last week. The win was sandwiched between an 11-1 loss to Rocky Ford (8-12) on Tuesday and a 15-3 loss to 4A #2 Pueblo South (20-1) on Saturday. This week will see the Mean Moose wrap up their season by taking on 5-5 Dolores Huerta Prep on the road Thursday before wrapping up with senior day at home on Saturday against Wiley (7-4).
Soccer
Alamosa (3-5) couldn't get the offense going against Pagosa Springs (8-4) as the Mean Moose fell to 1-3 in league action. They will travel to Durango (8-1-2) Tuesday to take on a Demons team which lost their first match of the season last week, and is currently ranked fifth in 4A before hosting Montezuma Cortez (2-10) looking to avenge a 4-0 loss to the Panthers earlier in the season.