The newest addition to the Colorado Preps Weekly series is a report from Southwest Colorado.  Presented by FCI Constructors, this report will be published each Tuesday and provide in-depth coverage of teams in the San Juan region; from Pagosa Springs to Durango to Cortez and up to Telluride including all points in between.
Football
A strong start to the season for the Durango Demons (2-2) has fizzled slightly, as they dropped their second game of the year to Farmington (NM). The two losses aren't as bad as they may seem though, as both Montrose and Farmington both carried undefeated records into the games, and Durango was actually in front at halftime, leading 17-14 before being shut out in the second half, falling 38-17. 
Penalties and turnovers were a problem for Durango, with 15 penalties against the Demons and five total giveaways stalling out the offense. Durango's defense did slow down the Scorpions by forcing a pair of fumbles of their own, but Farmington was still able to put up 438 yards of offense against the defending 3A State Champions. 
Up next, the Demons will take on their third team from across the border, as Piedra Vista will come to Durango as a final chance to tune up before league play begins. 
Cael Schaefer scored four touchdowns and ran for 164 yards on just 12 carries on Friday night against Aztec (NM) as Bayfield (2-1) continued to get back into form on the gridiron with a 46-25 win over the Tigers. This week will be a good test before league play begins for the Wolverines, as they take on #2 Centauri from 1A at home on Saturday afternoon. 
The Pagosa Springs Pirates will be entering the first week of league play in the 2A Southwest with their first victory after they handled Kirkland (NM) 41-30 last week. Gavin Lindahl will look to continue his success as the lead back for the Pirates offense which has slowly seen progress under second year head coach Nathan Morales. They have two weeks to prepare for Alamosa. 
Montezuma-Cortez will look to rebound from their 49-8 loss to Delta which saw the Panthers throw four interceptions and give up three defensive scores in the game. The defense for Cortez was a bright spot, as they only allowed 200 total yards of offense to Delta and forced a turnover of their own. This week, they are scheduled to take on Mancos in a rare 11 man vs 8 man contest. 
The Ignacio Bobcats had their first scare of the 2021 season against Navajo Prep (NM), outscoring the Eagles 12-0 in the fourth quarter to remain undefeated on the season at 4-0. This week, they will again head out of state for the third time to face Whitehorse (UT) before a bye week and Southern Peaks League play on the other side. 
Dove Creek lost their first game of the season to 11-man Gunnison as the Cowboys hosted the Bulldogs. Chorbin Cressler struggled throwing the ball, only completing 4 of 15 attempts, but did find Kade Hankins for 71 yards and a score. This week they will challenge Norwood, with the Longhorns entering the game winless after a bye week. Cash Joseph will be a player to watch in this one for Norwood, as he has 161 yards in two games and is averaging 5.8 yards per carry and the lone turnover from the Longhorns defense this year. 
The Mancos Bluejays will be coming off an unexpected bye week after South Park was forced to forfeit their game last week. This week will see them play up two classes against 2A Montezuma Cortez.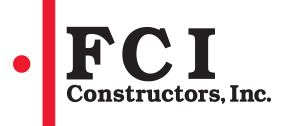 Volleyball
Durango has been the definition of a hot and cold team this season on the volleyball court. After dropping their first three matches of the year, the Demons were able to right the ship with three straight wins, including starting the last week off with a sweep of Piedra Vista (NM). Friday and Saturday saw the streak come to a close, as they fell in five sets to #8 Montrose and dropped a three set sweep to 9-2 Fruita Monument. 
This week is a chance for the Demons to regain their swagger, as they take on 3A Bayfield before a pair of league rematches with Grand Junction and Grand Junction Central, who already were handled in sweeps by Durango on the road last week. The Demons have three swingers hitting above .250 on the season, led by junior Mason Rowland's 82 kills and should be on the radar to compete coming out of what is a solid Southwestern League this season. 
Eighth ranked Pagosa Springs (8-2) stumbled in their last two matches as Bayfield took three of four sets from them on Tuesday before handing the baton to Centauri who swept the Pirates in their first two losses of the season. An off week should allow the Pirates to get back on track, particularly on the defensive end where Pagosa has been led by seniors Kori Lucero and Keira Torrez who both have combined for 211 digs on the season. Senior Audrey Martin will look to continue her strong play, with only 2 errors in 209 ball handling attempts in 10 matches. 
The win over Pagosa helped Bayfield (6-6) to a perfect start in league action, as they moved to 2-0 with the win but dropped their next contest in five sets to Farmington (NM). This week will see the Wolverines dive deeper into league play with matches against Centauri and #10 Alamosa on Friday and Saturday. 
On the other side of the script, despite being perfect in non-league action, Montezuma Cortez (6-2) is looking for their first league win as they will trade with Bayfield on Friday and Saturday, hosting Alamosa and Centauri on opposite afternoons. Panthers senior Avery Wright will look to improve on her 122 kill season, averaging 4.2 kills per match and boasting a kill percentage of 43.3 percent.
After a 2-5 start to the year, Dolores (5-5) is now 3-0 in league play with momentum on their side in the 2A/1A San Juan Basin League with sweeps of Ridgway and Mancos leading into a four set win over Telluride on Saturday morning. Senior Erin Brown is the star of the year for the Bears so far with 96 kills in 20 sets along with 25 aces and seven blocks. Only one match this week for the Bears as they travel to Ignacio for another league contest. 
The Bobcats (4-2) are coming off of a tough loss to Dove Creek which dropped their league record to 3-1, but pushed the Bulldogs to four sets. The only other loss for Ignacio this season was to Montezuma Cortez. They will have a good chance to compare themselves to other parts of the state this week, as along with 9-1 Dove Creek, they will challenge 6-1 Soroco (#6) and 6-5 Kit Carson over the weekend. 
The Ridgway Demons (3-6) have a ten day layoff between matches as they look to get back on the winning track against Caprock Academy and Cedaredge this week in their final non-league matches of the season. 
The same goes for Telluride (3-6) as the Miners will face Crested Butte and De Beque. The Miners are looking to bounce back from dropping three of four matches in eight days.
Ninth ranked Dove Creek started off perfect in league play with three wins this week to improve to 9-1 on the year. Nucla and Ignacio would push the Bulldogs to four sets but at least six players would register a kill in each of the wins and the balanced offense was helped by a defense that put up 125 digs in the two matches. 
Mancos (4-4) will be challenging the Bulldogs this week and will be hoping to jump above .500 on the season after going 4-1 in their last five matches. The Bluejays are coming off of back to back wins over out of state opponents, defeating Whitehorse and Monument Valley from Utah over the weekend. 
Nucla (3-2) has had a busy week of action, with four matches in eight days and will try to build on sweeps of Telluride and Center in their only match of this week on Friday when they travel to 3-7 De Beque. 
Norwood will have a chance at some revenge this week as they face off with Dove Creek for the second time in as many weeks after falling in straight sets to the Bulldogs last Friday. 
Softball
The last five games for Durango (11-5) have been a mixed bag on the softball field, as the Demons improved to 3-1 in league play with a sweep of Grand Junction last Wednesday, but saw their fortunes change over the weekend, dropping a pair to Thomas Jefferson and Silver Creek on the road. They did start this week on a better note, taking some revenge against Montezuma Cortez with a 10-3 victory in their last action of September. 
The loss to Durango stopped a four game winning streak for Montezuma Cortez (10-4) but the Panthers remain perfect on the season in league play at 4-0 despite the loss. This Friday will will challenge the Delta Panthers in a 3A Western Slope double header looking to get back into the win column before taking on fellow league leader Meeker the following Saturday. 
Soccer
Durango (7-0-1) saw the first blemish on their league record as the Demons couldn't break a scoreless tie with Fruita Monument after two overtimes in their only action of the past week. The Demons are ranked 5th in the state and are showing an impressive depth on the field this year, with 17 different scorers combining for 44 goals in their 9 matches. Durango will try to keep their undefeated streak alive as they only have Grand Junction Central to watch out for in a home match on Thursday. The first meeting between the sides saw the Demons come away with a 4-0 victory.
After having to forfeit their league match with Alamosa on the 11th, the Pagosa Springs Pirates rebounded with a 2-1 overtime win over league rival Bayfield to move to 2-1 in league play and 5-3 overall. This week, they will host Taos (NM) before hosting Grand Junction Central. Look for Kaylor Christians to continue leading the Pirates offense, posting 10 of their 21 goals this year and assisting on three others. 
Bayfield fell to Gunnison along with their loss to Pagosa last week, dropping to 2-4 on the season. The Wolverines will look to rebound with St. Mary's making the trip from Colorado Springs followed by a return to league play with Alamosa scheduled to host them on Saturday. 
The Telluride Miners took home a huge win over Palisade as they get back into league play this week with the undefeated and top ranked Crested Butte Titans coming to play on Friday. Telluride will look to move up from ninth in the 2A rankings after breaking into the polls this week. 
Meanwhile, one spot ahead at eighth, the Ridgway Demons will look to bounce back from their first loss of the year to Crested Butte as they face winless Delta and Colorado Rocky Mountain. 
Cross Country
Pagosa Springs was just edged out by Centauri at the Bayfield invitational last weekend, with the boys falling by 16 points while the girls would just finish two points behind the Falcons on the course. Pagosa senior Andrew Bowles would take 3rd in the meet for the Pirates and Bayfield senior Royce Hinojosa finished in 7th as the top finisher for the host Wolverines. Pagosa's Nell Taylor took the top spot in the girls race by 38 seconds and was joined by Ruth Ann Morehouse, Amber Calabaza and Sienna Rose in the top ten for the Pirates. 
Ouray also hosted the Ramble at the Reservoir and sophomore Vincent Schierenberg nearly clipped the 20 minute mark with a time of 20:06 to take home the top spot for Ouray on the boys side. Cory Thomsen and Hayden Hart also finished in the top ten for the Trojans. The boys would finish second, 17 points behind Grand Junction. In the girls race, Ruby Tanguay took 10th for Telluride with Ouray's Kaitlyn Winkelmann finishing 13th.