Our Colorado Preps Weekly series moves into the Southwest region of the state as we provide an update of teams and athletes from that region.  The report is presented by FCI Constructors in Durango.
PHOTO IS PROVIDED BY BAYFIELD HIGH SCHOOL
State Golf
Montezuma Cortez was led to a sixth place team finish, but that wasn't the main story for the Panthers at the 3A Boys State Golf Championships last week. It was Thayer Plewe taking home runner-up on the two day event. Plewe was leading the event after posting a 67 on day one, but his 73 on day two opened the door for Vail Christian's Connor Downey to sneak ahead by one stroke in the final tally. The Panthers took a team of three to the event, with Vince Lopez finishing in 25th shooting a 158 and Kaden Huff taking 47th with a 166 over two days. 
Pagosa Springs was also able to take a team of three to state, qualifying them all as individuals. Jack Walker's 169 led the Pirates as he would tie for 55th. Ethan Robel would tie for 73rd with a 176 and Braylon Cotts came in at 81st with a final of 186. 
Ouray's Hayden Hart performed well, coming in tied for 20th by posting a 156 for the Trojans to round out the southwest at state. 
In the 4A ranks, Durango's Zachary Griswold was the lone qualifier for the southwest, and would take 63rd by scoring a 167 during his two days. 
Football
In a game that was never really in doubt, the Durango Demons topped the Harrison Panthers (0-6) 42-0 on their way to a 4-2 record and a 1-0 start in Southern League play. 
Sophomore Tyler Harms went six of eight with a pair of touchdowns throwing the ball, and was aided by 125 yards on the ground and two more scores from junior Zach Haber. Junior Target Bardin also brought back the lone kickoff from the Panthers for a score as the Demons had their way on Friday night. 
Durango will look to remain undefeated at home this season when they welcome 3-3 Discovery Canyon to their field on Friday night. The Thunder are coming off of a 52-8 win over Sand Creek last week.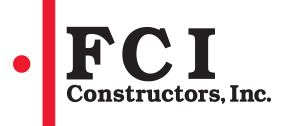 The Bayfield Wolverines (4-1) showed they are still one of the top teams in the state when it comes to defense as they shut down the Alamosa Mean Moose (4-2) on Friday night 28-0, handing Alamosa their first loss in the last four games. For Bayfield, it extended their winning streak to four and bumped them to tenth in the CHSAA rankings. Senior Cael Shaefer led the attack with another 123 yards added to his season tally and one of three rushing touchdowns for Bayfield, with senior quarterback Isaac Ross rushing for two and throwing for another in the victory. The Wolverine defense forced a pair of turnovers and held Alamosa to under 100 yards of total offense for the first time this season. 
Montezuma Cortez (3-3) rode the momentum of their overtime win against Manitou Springs into their league contest with Pagosa Springs (1-5) and took down the Pirates 27-12 on the road to move to 1-0 in Southwest League action. Panthers will look ahead to hosting Alamosa this weekend while Pagosa Springs will travel to Salida for a league game with the 0-6 Spartans. 
After being tied at seven at the half, the Ignacio Bobcats (5-1) faltered in the second half to the Center Vikings (2-4) as they dropped their opening Southern Peaks game 32-13 on Friday night. The Bobcats will look to rebound when they host Monte Vista (4-2) on Saturday. 
Mancos (4-0) dropped to second in the most recent CHSAA poll after not having a game last week due to their scheduled bye. The Bluejays have had a very hit or miss schedule this season, but have looked impressive in the games they have played so far this year. Another good test of their metal will come this week when they take on Sanford on Friday night, with the Indians entering the game at number four in the eight man polls. 
Dove Creek (4-2) received a forfeit from Soroco last week and the eighth ranked Bulldogs had to scramble to pick up a game this week. They will be heading across the border to New Mexico to take on Melrose (5-1) who enter the game as the number three team in eight man in New Mexico according to MaxPreps. 
Volleyball
Durango volleyball had a quiet week, with only one match against Pagosa Springs, but the Demons took advantage of it to move to 6-5 on the year by sweeping the Pirates (10-5). This week is another light week for Durango, with only a match against Montezuma Cortez (10-5) on the slate before returning to league action on the 22nd and 23rd when they wrap up league action with Fruita Monument and Montrose.
Pagosa Springs rebounded well from their loss to Durango to sweep the Del Norte Tigers (7-8) and take their match on Saturday with Buena Vista (6-8) in four sets. The Pirates return to league play this week when they travel to Bayfield (8-7) looking for revenge after a four set loss to the Wolverines earlier this season before turning their attention to Centauri (8-6) and the upstart Falcons on Saturday two wrap up Intermountain League action. 
Bayfield will also be taking on Centauri this week after their match with Pagosa as they look to rebound from a five set loss to Alamosa (10-6) on Monday. That loss came after a sweep of the Mean Moose last weekend and a sweep of Cortez last Tuesday. 
The Panthers will pair their match with Durango this week with an out of state battle when they head to Grand County in Moab, Utah for a match with the 6-15 Red Devils. 
Ignacio moved to 11-2 on the season with a sweep of the Mancos Bluejays before playing a pair on Saturday with Nucla and winning both, one in three and one in four, to improve to 8-1 in San Juan Basin League action. The Bobcats will look to keep the momentum rolling when they take their seven match win streak to 1-12 Norwood on Friday and to 8-7 Telluride on Saturday. 
For Telluride, the Miners took a win home in their only action last week against Caprock Academy (2-11) winning in four sets over the Eagles. Ridgway (4-12) and Olathe (9-3) will complete the three matches this week along with Ignacio as the Miners are riding a three match winning streak. 
Dolores (8-6) kept their chances at a league title alive as they moved to 6-1 in San Juan Basin play with a pair of wins, sweeping both Nucla and Norwood. The Bears will take on 15-1 Dove Creek on Thursday before hosting Del Norte to face the Tigers (7-8) in a non-league match. 
Ridgway was able to earn a sweep of Norwood last week, but that would be all they would see in the win column as they dropped three sets to Dove Creek and Mancos, seeing their league record fall to 1-7. 
Speaking of Dove Creek, the Bulldogs extended their winning streak to 13 matches with the win over Ridgway and a four set victory over Sangre de Cristo. The Bulldogs dropped a spot to number nine in the latest CHSAA rankings but with their match against Dolores and Nucla this week, they could put away a league title with a few weeks to spare and focus on getting ready for postseason play. 
Nucla's losses to Dolores and Ignacio dropped them to 5-6 on the season, but it doesn't get easier, as their match with Dove Creek is the only action they will have for the week. 
Mancos has a pair of matches to look forward to this week as they look to get back onto the winning track at 6-8, with a trip to Norwood followed by a home match with the Sanford Indians (8-5) coming up on Friday as part of a football volleyball double header.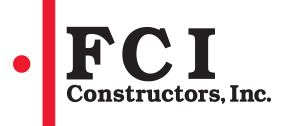 Softball
Montezuma Cortez finished the season at 17-5 to earn the nine seed in the 2021 3A Regional Tournament and will be taking on 9-10 Arvada in the opening round this weekend. With a victory, the Panthers will take on the winner of eight seed Lamar and 25 seed Holyoke in the second round. Senior Taiah Wilson has done it all this year for the Panthers, leading them in hitting and in pitching, and will be the player to watch for, although junior Rylee Hickman comes into the game with 30 RBI's and 33 runs scored. 
Durango finished the season at 13-10 and was on the outside looking in of the postseason brackets this year for regional play. The Demons are losing some big offensive weapons this year, but will be bringing back their top two hitters from this season, with sophomore Kelly Arthur and junior Alaysia Kremer both batting above 470 on the season. Pitching will be the big question for Durango moving forward, with senior's Sydney Flores and Teagan Kehm combining for 115 of the 121 innings thrown by Demon pitching this season. 
Soccer
Fifth ranked Durango (10-1-2) regained their mojo last week, taking home a pair of victories by 14 combined goals as they topped the Alamosa Mean Moose and the Montrose Indians, not allowing a goal to the opposition in either game. This week, the Demons will return to league play against Fruita Monument on Thursday. The Demons still have a chance to grab the league title but need to win their final two and a Grand Junction loss in the next two matches for the Tigers. 
The Bayfield Wolverines (5-7) saw their losing streak move to three games with a pair of losses over the weekend. It started with a 4-3 nailbiter with Bloomfield (NM) at home before Pagosa Springs won their second league matchup of the year 3-0. This week, the Wolverines wrap up league play with Alamosa (2-7) before Gunnison (5-5) makes the trip to Bayfield on Friday. 
Pagosa Springs (9-4) can wrap up a league title in the Southwest with a win over Montezuma Cortez this week, as the 3-10 Panthers come to Pagosa for their final league game of the year on Friday. That just leaves the Pirates with their match against Telluride on Saturday to close out the schedule before the postseason, with a week to prepare for the coming draws. 
Montezuma Cortez will see their season come to a close with the match against Pagosa. 
Ridgway (8-2) enters the week at number three in the latest rankings from CHSAA after dropping a tight 1-0 affair to top ranked and undefeated Crested Butte. The Demons bounced back well with a 2-1 victory over 3A Aspen and actually improved two spots in the rankings thanks to the difficulty in schedule. Telluride is next on the schedule for the Demons, entering the game at 6-5 but eighth in the CHSAA polls coming off of a drubbing of Colorado Rocky Mountain 11-1 on Saturday.
Cross Country
Durango's Land Lambert and Damian Frausto continued to show off this week as they took the top spots in the boys race at the Warrior Lincoln Park Classic in Grand Junction over the weekend. The Demons as a team were taken of the top spot by the host Warriors, finishing with 69 points to Central's 32. 
Senior Angela McManus led the way for the Durango girls, taking home third place with a time of 18:43 and the Demon girls would put five in the top ten scoring places to win the meet with just 31 points, 13 ahead of Fruita Monument in second place and all eight runners for the Demons putting up times better than 20 minutes. 
Mancos senior Edgar Hernandez won the Bluejays home race with a time of 18:40 and fellow senior Connor Sehnert took third. The Bluejay boys took third as a team behind Pagosa Springs in second place. The Pirates were led by Andrew Bowles in second place with sophomore Levi Hinger and senior David Morehouse both finishing in the top ten as well. 
Mancos also had the top finisher in the girls race with freshman Teagan Archer leading the Bluejays to a team title with 35 points. Juniors Madilynn Ritter and freshman Adaline Kearns would take sixth and seventh to help the cause. Pagosa Springs would take second behind top five finishes from seniors Nell Taylor and Amber Calabaza.