The Colorado Preps Weekly series now turns its attention to the Southwest corner of the state for an update on teams there.  The report covers many sports throughout the region and is presented by FCI Constructors of Durango.
PHOTO PROVIDED BY MONTEZUMA CORTEZ HIGH SCHOOL
Golf
The Montezuma Cortez Panthers and Pagosa Springs Pirates are taking teams to the 2021 Colorado Boys Golf 3A State Championships.The Panthers took home second as a team, and are sending Gavin Frost, Kaden Huff, Vince Lopez, and Thayer Plewe, who carded a two under 70 at the regional tournament. Pagosa Springs will be represented by Braylon Cotts, Ethan Robel, and Jack Walker. Individual qualifiers from the southwest also included Hayden Hart of Ouray who shot an even par 72 to qualify. 3A competition will be held at Spring Valley Golf Club in Elizabeth on October 4th and 5th. 
In 4A, Durango's Zachary Griswold will be representing the Demons at City Park Golf Course in Denver. 
Football
The sixth ranked Durango Demons (3-2) dominated over the Piedra Vista (NM) on the way to a 48-7 victory on Friday night, leading the game 42-0 at the half and only allowing a fourth quarter touchdown to the 3-3 Panthers. A big difference was cleaning up the penalties, after having 15 called the week before, the Demons only had four go against them in the game. That went along with 443 yards of total offense, and sophomore Tyler Harms threw for a pair of touchdowns while finding four different targets.
The Demons will enter 3A Southern League play next weekend after a bye when they host the winless Harrison Panthers from Colorado Springs on October 8th. 
Montezuma Cortez (1-3) will be looking for a rebound after dropping a game to Mancos from the 8-man ranks 40-0. The Panthers will be making the long road trip to Manitou Springs to take on the Mustangs who also find themselves at 1-3 after a tough loss to Alamosa (3-1) over the weekend as well. 
Speaking of Alamosa, Pagosa Springs (1-3) will be hosting the Mean Moose in their opening game of league play. The Pirates will be looking for win number two in a row, and will need to find an answer for the passing attack that has Alamosa sitting at #13 in the most recent CHSAA polls. 
The Bayfield Wolverines (2-1) couldn't get their game against the #2 Centauri Falcons in on Saturday due to COVID protocols. This week, they open league play against the 0-4 Salida Spartans at home on Friday night. 
Ignacio moved to 5-0 on the season with a convincing 56-0 win over Whitehorse (UT). The Bobcats will have a bye this week before they enter league play against Center on October 8th. 
Mancos (4-0) moved into the top spot in the most recent rankings from CHSAA after fellow league opponent Sanford lost to Vail Christian over the weekend. The Blue Jays also were able to show off by defeating 2A Montezuma Cortez by shutting out the Panthers 40-0. The Blue Jays have only allowed two touchdowns against this season, and have scored at least 40 points in every game on offense. This week they will have a great test in their own ranks as they will take on sixth ranked Dove Creek in a pivotal Mountain League matchup. 
The Bulldogs are also coming off of a win over Norwood where they toppled the Longhorns 54-6 to move to 3-1 on the year. Sophomore Gage Buffington has run for over 100 yards in three games this season for Dove Creek, and will look to lead a rushing attack that has over 1200 yards already on the year in just four games. 
Norwood (0-3) will be travelling to Sanford where the fourth ranked Indians are licking their wounds from the loss to Vail which cost them their top two offensive weapons, and the Longhorns will be looking to steal a league win on the road. 
Volleyball
Durango (3-5) will have gone nearly two weeks without a match by the time they return to the court this Friday and Saturday for action. The Demons will be looking to make it a clean sweep of the Grand Junction schools when they host the Warriors (3-5) on Friday and Tigers (3-11) on Saturday. 
Montezuma Cortez dropped to 6-4 on the season and lost a pair of tough league matches in the Intermountain, as they were swept by Alamosa on Friday before going five sets with Centauri on Saturday. The Panthers will face Pagosa Springs (8-2) who dropped out of the top 10 after having a week off. Then on the weekend, Cortez will move up to face the Grand Junction pair as the Tigers and Warriors will make the trip to the southwest. Pagosa, along with their challenge of Cortez will also take on ninth ranked Alamosa on Saturday.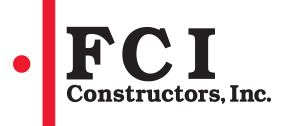 Bayfield (6-6) will have had a two week stretch of no matches continue as their last contest came on the 18th against Delta, and will continue to see a drought of playing meaningful games until they return to the court next week against Montezuma Cortez on October 5th. 
The Ignacio Bobcats moved to 4-1 in league action and 5-2 overall with a win in four sets over Dolores (5-6) last week. The Bobcats now have the week to get ready for another league match with Ridgway (3-8) before they take on South Park (3-5) and Crested Butte (3-11) in a pair of non-league matches that will kick off a busy October that has them in 13 matches in the month. Dolores will only have a match with Mancos on the docket this week. 
Ridgway has now dropped five of their last six matches after a five set loss to Caprock Academy (2-7) and a sweep at the hands of Cedaredge (6-6) last week. They will have a match with Nucla to get ready for their action with Ignacio as the final nine matches of the year will see the Demons only facing league opponents.  
Telluride (5-6) will go into their league action this week with Dove Creek after earning a pair of wins against Crested Butte and DeBeque to get closer to .500 on the season. The Miners only have two more non-league matches remaining on the schedule, with a busy October shaping up for them as well. 
Dove Creek (11-1) moved to number eight in the CHSAA polls this week after another pair of wins gave the Bulldogs nine straight and moved them to 5-0 in league play with sweeps of Mancos and Norwood. This week, Telluride will represent the only league clash before Friday sends the Bulldogs to the San Luis Valley to take on Center. 
Mancos (4-5) will look to rebound from the loss to Dove Creek with a match against 1-8 Norwood this week as well as league matches with Dolores and Telluride in a stretch that will see the Blue Jays competing in 12 matches through the next five weeks. 
Nucla (4-2) will also be back into league play this week after a sweep over DeBeque gave them a big win to add to their tally. Ridgeway and Plateau Valley are on the schedule for this week. 
Softball
Montezuma Cortez (12-4) dropped to ninth in the latest rankings despite going 2-0 on the week with a pair of wins over the Delta Panthers (8-9). The wins over Delta set up a huge double header this weekend as Cortez will take on Meeker in a battle that should decide the 3A Western Slope League heading into the final week of the regular season as both teams enter the matchup at a perfect 6-0 in league play. 
After snapping a losing streak with a 10-3 win over Montezuma Cortez last Monday, the Durango Demons (11-5, 3-1) will have to wait until this weekend to get back in action, but they will be busy. A home double header on Friday will be followed by the long road trip north for a league matchup with Grand Junction Central on Saturday against the eighth ranked Warriors. 
Soccer
Fourth ranked Durango improved to 8-0-2 on the season with a convincing win over Grand Junction Central (5-3), taking down the Warriors 8-1 thanks to an offense which took 42 shots, 20 of which were on goal during the game. This week, the Demons will host the Grand Junction Tigers (5-5) on Saturday. 
Pagosa Springs (6-4) dropped an overtime thriller with Grand Junction Central 1-0 after winning earlier in the week over Taos (NM) 5-0. The Pirates will look to avenge a forfiet to Alamosa from earlier in the season when they host the Mean Moose (3-4) on Friday before travelling to Gunnison on Saturday for a match with the 4-3 Cowboys. 
Bayfield moved to 4-4 on the season with a 3-1 victory in league action against Alamosa over the weekend. The win was paired with forfeit from St. Mary's on Tuesday. The Wolverines will take on Montezuma Cortez (2-8) this week before a big non-league match against 2A #8 Telluride on Saturday. Cortez will be looking to shake off a pair of losses to Aztec (NM) and Grand Junction Central when they face Bayfield. The week will wrap up for them when they host Grand Junction on Friday. 
Telluride couldn't earn a win over top ranked Crested Butte (11-1) but they pushed the Titans to the brink in their 3-2 overtime loss at home. The Miners took it out on Colorado Rocky Mountain (1-5) though, winning 7-0 to cap the week. This Thursday they will direct their attention to fifth ranked Ridgeway (5-1) at home before travelling to Bayfield on Saturday. Ridgeway won both of their matches convincingly last week, with a pair of 7-0 wins over Delta (0-8) and Colorado Rocky Mountain. Along with the anticipated match with Telluride, the Demons will travel to Caprock Academy (2-6) on Saturday. 
Cross Country
The Durango Demons sent their top runners to Arizona this weekend looking for a tough mid-season challenge, and they got it at the Desert Twilight Festival in Queens Creek. The boys showed well, putting a pair in the top ten of the 231 runner field, with seniors Land Lambert and Damian Frausto finishing 7th and 8th to lead the team to an 11th place finish. 
The Demon girls did one better than the boys, taking 10th as a team, although their top finishers were further back in the field. Junior Willow Lott finished in 42nd followed by senior Angela McManus in 57th to pace the team which saw all five scorers finish in the top 100 of the 187 girl field. Both the Demon boys and girls saw season bests from 13 of the 14 who ran.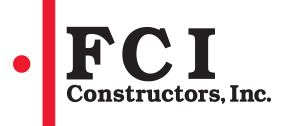 Durango also sent teams to Pagosa Springs where the Pirates finished second on their home course to the Demons in the girls race. Demon freshman Dewa Ilg took the top spot as Durango dominated with all five scoring runners finishing in the top 20. Pagosa's Nell Taylor took 5th to lead the Pirates to their runner up finish and Mancos freshman Teagan Archer also impressed finishing 4th to lead the Blue Jays. 
Speaking of Mancos, it was senior Edgar Hernandez who broke up the Zuni (NM) top three and take second for the Blue Jays in the boys race. Host Pagosa had three individuals in the top 20, but would be edged out of the top three teams by the Centauri Falcons. Durango's split boys squad would come in sixth.