PUEBLO – There wasn't a part of Nathan Gold's game that didn't look the part of a defending champion. In part, because he is the defending Class 4A No. 1 singles champion and as a veteran of the 4A boys tennis tournament, he looks right in his element.
Gold cruised to a 6-3, 6-0 win in his semifinal match against Discovery Canyon's Sean Bratkowsky. When he returns to Pueblo City Park on Saturday, he'll be playing for his second state title. To get there, he'll have to get through Niwot's Luke Weber to claim that title.
"Sean played well," Gold said. "It was a fun match."
It felt like Gold thought he would be playing D'Evelyn Aswaanth Karuppasamy, but it was Weber coming away the 6-4, 6-2 win to meet the very same player he lost to in the team bracket two weeks ago.
In fact, Weber and Gold have seen each other several times this season and Saturday's showdown will be the ultimate test of each other's ability to close out a season with a title.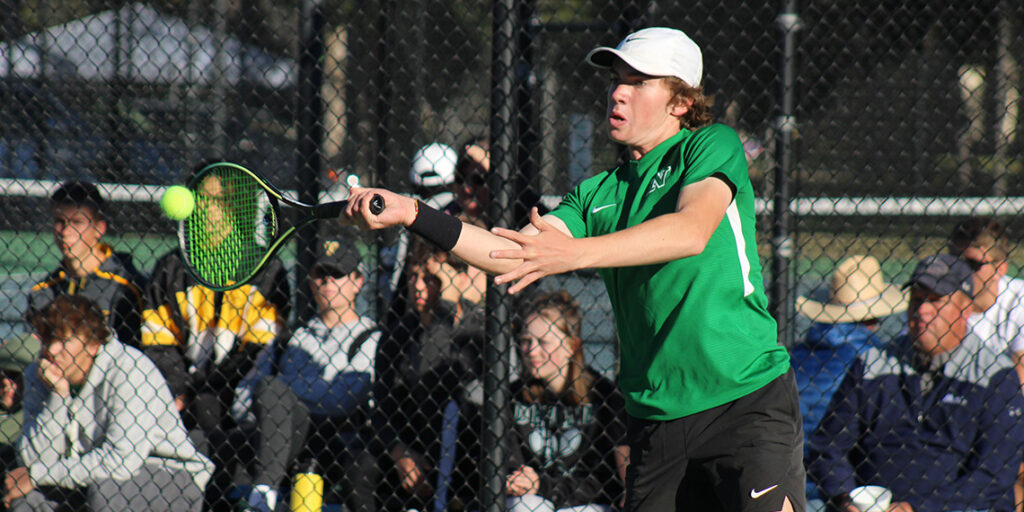 "They were good matches," Weber said. "Those previous matches were more about building a game plan against him for tomorrow. I know what I have to do I just have to execute."
The beauty of this match in 2022 is that each competitor only has to focus on himself. The team aspect of the state tennis tournament has been splintered off into its own bracket. The team championships will be decided Tuesday at Denver City Park while the individual titles will be crowned at different sites, 5A at Denver City Park and 4A at Pueblo City Park.
It has provided a different feel for the overall tournament with the individual portion feeling more focused on individual matches rather than the overall results.
"There's a little less cheering for our team and more focusing on yourself," Gold said. "We play Cheyenne (Mountain) on Tuesday and I'm excited on that."
Kent Denver has six of seven positions in final matches heading into Saturday, the most of any team in the tournament. The only position they didn't advance was No. 3 Doubles, but the team of Andrew Morgan and Zach Morgan but they did advance to the third place match.
Final matches get underway at Pueblo City Park at 9 a.m. on Saturday.
**
Class 5A
It'll be an all-Centennial League final at Denver City Park as Grandview's Eduard Tsaturyan will take on Cherry Creek's Aram Izmirian in the No. 1 singles final. Izmirian is the defending No. 1 singles champion.