DENVER – Brighton's bright-haired buzzsaw works quickly.
Dylan BravoPacker, sporting a buzzcut and chinstrap beard dyed bright red, plowed his way into the Class 5A championship match Saturday night with three consecutive pins in a collective 2 minutes, 20 seconds, more than 70 seconds faster than the next closest wrestler to reach a championship match, regardless of classification.
His dominance continued as he secured his second consecutive state championship with a pin against Pomona sophomore Adrian Arellano in 1:42. None of his matches at state went beyond the first period.
"I looked at him just how I looked at my first match," BravoPacker said. "I'm going out there and doing one thing and it's dominating. The whole match, no doubt I won. That's what I wanted."
The senior is currently without college offers but said that he hopes his state performance and 37-4 record might change that. He was the top seed in the bracket and opened his state tournament on Thursday with a pin of Arvada West's Braden Zack in 26 seconds, the 16th-fastest pin of the tournament. His quarterfinal match against Lakewood's Andrew Martinez was a comparative marathon, lasting 1:11, which still ranks among 20% of fastest pins in the tournament. He reached the finals by pinning Centaurus' Xavier Valentin-Bradford in 43 seconds, the fastest pin in any 5A semifinal.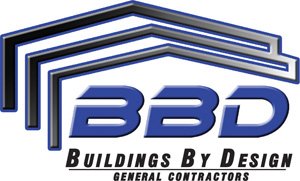 BravoPacker said his versatility feeds into his success.
"If it was open, I did it," he said. "I think just being one of the only heavyweights to shoot was a huge thing.
As for the fluorescent hair? It's a Brighton tradition.
"Brighton proud, right here," BravoPacker said with a wide grin. "Everyone that makes it to state dyes their hair red."
The heavyweight was Brighton's only champion and one of three grapplers to reach the podium, but his contribution was a big part of the Bulldogs' sixth-place finish in the team standings.
It was Pomona who ran away with the team title, securing their fifth consecutive championship and seventh in eight years.
Zaidyn Quinonez kicked off proceedings for the Panthers at 106 pounds with a 7-5 decision over Eaglecrest's Adonias Cantu, holding off a furious effort in the final moments to roars of approval from the crowd.
Derek Barrows won by major decision at 120 pounds. Kalob Ybarra (144 pounds) and Vincent Cabral (150 pounds) won by decision, while 215-pounder Jose Rosales pinned his opponent in 2:47.
Behind Pomona in the team standings was Ponderosa, with a large gap in points on both sides. Pine Creek eked out a third-place finish, just ahead of Adams City, while Fruita Monument rounded out the top five.
Class 5A state wrestling champions
106: Zaidyn Quinonez (Pomona)
113: Ane`e Vigil (Prairie View)
120: Derek Barrows (Pomona)
126: Thomas Verrette (Ponderosa)
132: Jacob Myers (Ponderosa)
138: Brandon Cannon (Ponderosa)
144: Kalob Ybarra (Pomona)
150: Vincent Cabral (Pomona)
157: Daniel Long (Adams City)
165: Levi Deaguero (Adams City)
175: Tyler Eise (Ponderosa)
190: Quinn Funk (Legacy)
215: Jose Rosales (Pomona)
285: Dylan BravoPacker (Brighton)