DENVER – Caleb Camp is looking to go where no Buena Vista Demon has ever gone before. With a win in the Class 2A 126-pound championship, four-timer watch is officially on in the collegiate peaks area of the state.
The Buena Vista junior had his hand raised for the third time at the state wrestling tournament and now has a chance to become the first four-time champion in school history. He knows how much it will mean not just to himself, but to the community as well.
"Everyone has seen me from being two years old as a Demon until now," Camp said. "Everyone [in Buena Vista] has believed in me this whole time I'm just excited to get the chance to do this."
Camp had a diverse route to his third straight title, starting off his state tournament by pinning Burlington's Cooper Barnes in just 43 seconds. He then battled to a 3-0 decision over Byers sophomore Jon Yapoujian to advance to the semifinals.
As time ran out in the second period of his semifinal match, he got Cedaredge's Tayton Nelson shoulders on the mat to punch his spot in the parade of champions.
For Caleb, the championship feeling was all too familiar to last year when won his first title at Ball Arena. As a freshman, he had his hand raised at the Southwest Motors Event Center in Pueblo where the tournament was held because of the COVID-19 pandemic.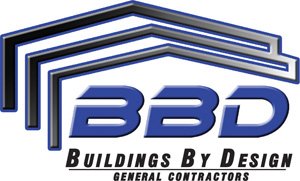 "This is one of the hardest seasons I've had," Camp said. "This is the feeling I want."
With no four-time champions being crowned this year, Camp can't wait for that feeling to return to Ball Arena in 2024 and he'll be among six competitors – boys and girls – that can get it done. But for now, his attention turns to spring sports where he'll suit up for the baseball team.
"I won't think about wrestling too much," Camp said. "I start baseball on Monday so I just have to keep going. But I'll start thinking about this as wrestling season gets closer.
The Demons finished fourth as a team thanks in part to another state championship win, this one from David Arellano at 157. Haden Camp lost in the 190-pound championship match when he was pinned by Wiggins' Pepper Rusher.
The 2A team race turned out to be one of the more interesting storylines of the weekend. Through the early consolation rounds on Saturday, Meeker had briefly taken the lead over defending champion Wray. The Eagles eventually jumped back into first place and put enough distance between them and the Cowboys to have the team title wrapped up before the championship matches started.
It is the second straight team title for Wray and the fifth in six years. It's also the 16th overall team wrestling title for the program.
Brady Collins rolled to his third state championship win and finished his season with a 45-0 record. Although he would've loved to see his younger brother Austin match the accomplishment, it's a fulfilling end to his high school career.
"Losses make us stronger," Brady said. "It did for me, losing my sophomore year, it make me so much stronger. I didn't understand it. I put in all the work and I lost, but it pushed me to be better."
That was a big part of the Eagles winning the team title last year and this year, along with Brady getting championship wins No. 2 and 3.
He was able to comfort Austin in the sense that the work the younger Collins brother put in helped the Eagles gain team championship hardware in 2023.
"I love this sport because it's all about life lessons," Brady said.
In this case, the lesson is that the fall might hurt, but can lead even more rewarding success down the road.
Class 2A state wrestling champions
106: Waitley Sharon (Fowler)
113: Traven Sharon (Fowler)
120 Benny Carlos Gonzales (Rocky Ford)
126: Caleb Camp (Buena Vista)
132: Eddie Bowman (Trinidad)
138: Brady Collins (Wray)
144: Isaac Ibarra (Skyview)
150: Joe Zamora (Rocky Ford)
157: David Arellano (Buena Vista)
165: Skeater Baker (Crowley County)
175: Cole Dainty-Guilfoyle (Mancos)
190: Pepper Rusher (Wiggins)
215: Judd Harvey (Meeker)
285: Laith Ibrahim (Wiggins)