Compared to steer wrestling, the human variety is a little bit easier on Fruita Monument's Dylan Chelewski.
"There's a lot going on with steers," Chelewski said after dismantling his quarterfinal opponent in the 157-pound bracket on Friday at Ball Arena. "With wrestling, there's a lot more that you can control."
The Wildcats senior exerted that control against Poudre's Brett Lamb, scoring three takedowns and two near falls to build a 12-0 lead before finally pinning his opponent at 3 minutes, 43 seconds.
Chelewski's journey into the rodeo ring began this past summer when his father's coworker invited him to practice. Once there, he fell in love with the art of steer wrestling, where competitors on horseback pursue a bolting steer and leap from the saddle, crashing to the dirt as they attempt to turn the animal on its side.
Chelewski started with chute dogging, which is wrestling steers immediately out of the chute, and worked his way up to the full sport.
"We're hanging out at practice one night and somebody said, 'your turn,'" Chelewski said. "I turned in some good times and asked when the next practice was, because I wanted to go again. It built into something that I do now."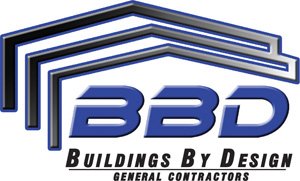 Just like Chewelski didn't start with mutton busting — where young children wrestle sheep — he was a late-comer to wrestling. He said he "wasn't the greatest kid in middle school" and that his father put him into club wrestling as a middle schooler in an attempt to instill discipline.
It worked and now Chelewski finds himself among the best wrestlers in the state's largest classification.
"Honestly, when I first started, I never thought I'd be competing here," he said. "It started as a punishment, but I kept going to practice and one day I thought, 'I'm learning all these moves. Might as well put them to use.'"
The Fruita Monument grappler narrowly missed out on competing for a state championship after he dropped a 5-4 decision against Adams City's Daniel Long. Still, he'll compete for third place on Saturday, fighting through the consolation bracket.
The Wildcats are competitive in the team standings as well, sitting in fifth place.
Pomona is in firm control of the Class 5A team standings and in line for their fifth consecutive championship. Ponderosa is sitting in second with Adams City in third. Defending 4A champion Pueblo East is in line for its second straight title with 101 points, five ahead of area rival Pueblo County.
The final day of the CHSAA state wrestling tournament begins with third-round consolation matches at 10 a.m. at Ball Arena. Semifinal consolation matches, fifth-place matches and third-place matches will follow, with the Parade of Champions scheduled for 5:30 p.m.