DENVER – Day 1 of the CHSAA state wrestling tournament has concluded. Below is a live running commentary of matches and notable facts about the action happening all day at Ball Arena.
The day is split into two sessions with the Class 3A, 2A and girls tournaments all happening in the morning and the 5A and 4A tournaments taking place during the evening session.
**
5A team scores:
Pomona – 44.5
Ponderosa – 37
Adams City – 22
Pine Creek – 21.5
Fruita Monument – 21
4A team scores:
Pueblo East – 25.5
Windsor – 23
Montrose – 22
Thompson Valley – 21.5
Pueblo County – 20.5
Montrose's Lopez remains undefeated
Montrose heavyweight Dmarian Lopez worked quickly in the first round and needed just 28 seconds to pin Roosevelt's Leo Rivera to advance to the second round.
His win capped a perfect day for all undefeated wrestlers in the field as everyone advanced to the second round of their championship brackets.
Pomona's Serrano ties fastest pin
The fastest pin of the day has been match. Pomona's Angel Serrano needed just 16 seconds to get Mountain Range's Zachary Cronholm's shoulders on the mat and advance to the second round of the 5A 132-pound tournament.
The 16-second mark was set earlier in the day by Buena Vista's Haden Camp. As of 6:09 p.m., there were four boys wrestlers who had won their matches in under 20 seconds. Serrano, Camp, Wray's Sam Meisner and Eaglecrest's Alijah Gabaldon.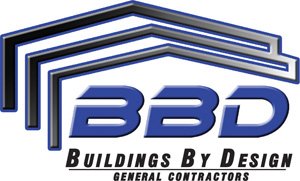 4A team race close in early matches
Southern Colorado is in the midst of a tough battle as Pueblo County gained a one-point edge over Pueblo East in the 4A team race. The advantage comes mostly because of efficiency on the mat. The Hornets registered five pins through the 150-pound bracket where the Eagles had just two.
It's still very early to try and get a read on the results, but if the immediate returns are any indication, it's going to be a battle all weekend for the defending 4A champions.
Quest for 4 is alive
Heading into the state tournament, there were six total juniors going for their third state championships. With Jackson Rairdon's win in the first round, all six officially advanced to the second round of their respective tournaments.
They also all advanced with pins to further demonstrate the dominance that has made them champions in the last two years.
The six wrestlers are:
Caleb Camp (Buena Visa, 2A 126)
D'mitri Garza-Alarcon (Fort Lupton, 3A 138)
Persaeus Gomez (Pomona, girls 120)
Ciara Monger (Calhan, girls 235)
Dale O'Bila (Mullen, 3A 113)
Jackson Rairdon (Thompson Valley, 4A 120)
Clock work
Pine Creek's Griffin Rial and Pueblo East's Manuel Amaro each pinned their opponents in under 40 seconds to advance to the second round. That brings the total number of boys to win in under a minute to 30 with plenty of action to go for the night.
Session 2 underway
The second session of the state wrestling tournament is underway. This is the first-round matches for the 5A and 4A boys.
Session 1 concludes
The morning session has concluded which means the first round of the 3A, 2A and girls tournaments are in the book. Below is a quick glance at team scores and quick hitting notes.
Girls team scores:
Discovery Canyon – 24
Chatfield – 21
Grand Junction Central – 20
Pomona – 18
Eaglecrest – 16
2A team scores:
Wray – 39
Meeker – 27.5
Cedaredge – 25.5
Mancos – 23
Sedgwick County/Fleming – 22
3A team scores:
Eaton – 27
Brush – 22
Gunnison – 21
Fort Lupton – 20
Pueblo Central – 19
Wray making quick work of opponents
In terms of least amount of time spent on the mat, Wary is showing its dominance. The Eagles have the two fastest pins (so far) of the morning session.
Samuel Meisner won his match in 18 seconds and Austin Collins needed just 28 seconds to advance to the second round.
Holy Family's Lorenzo Avila has the fastest pin in 3A at 37 seconds and Widefield's Amaya Hinojosa and Brighton's Isabella Smouse share the fastest pin in the girls tournament at 20 seconds.
UPDATE: Buena Vista's Haden Camp takes over fastest pin, needing only 16 seconds to advance to the second round.
Gunnison takes early team lead
In the very early look at the team scores, Gunnison has jumped out to the lead in 3A. The Cowboys have three wins by fall and one win by a technical fall to sit at 21 points.
Defending 2A champion Wray is also out in front.
Loveland's Johnson advances
Morgan Johnson is on a mission to make history. After winning a state title in CHSAA's pilot season in 2020, she has rattled off two more state crowns and is in search of No. 4.
She pinned Haley Scofield (La Junta) in 54 seconds to advance to the second round.
Buena Vista's Camp advances
Caleb Camp's quest for title No. 3 is off and running as he pinned Cooper Barnes (Burlington) in 42 seconds.
Wray's Austin Collins off to fast start
Austin Collins, a 106-pounder for defending 2A champion Wray, is off to a fast start as he pins Garrick Pettigrew (Sierra Grande/Centennial) in just 28 seconds.
Collins entered the state tournament with a 27-0 record and remains undefeated heading into the second round of the state tournament.
Girls 100 pounds:
Doherty's Katy Valdez wastes no time in advancing to Round 2. She pins Carmen Carrasco (Loveland) in 43 seconds.
We are underway!
The preliminary rounds for Class 3A, 2A and the girls tournament are underway at Ball Arena.
This story will be updated throughout the day. Please refresh for the most up to date updates.