The Colorado Preps weekly series makes its regular stop in the San Juan Region to update our readers on teams in Southwest Colorado.
Boys Basketball
It has been an odd start to the season for the 5-2 Durango Demon boys basketball team, with losses to Cedaredge and Denver South in tournament play, but impressive wins over Pagosa Springs in OT and Littleton along the way. The Demons keep the rigorous schedule going this weekend when they head to Farmington for more tournament play, taking on Gallup, Farmington and Bloomfield in some clashes across the border. Anthony Flint will look to keep up with 14 points a game pace and Walter Stauffer inside is nearly averaging a double double in the early season. 
The Pagosa Springs boys had won three straight after dropping their overtime opener to Durango, but a two point loss to Salida on a neutral court dropped them to 3-2 on the season. Wins over Gunnison, Lamar, and Buena Vista have the Pirates looking good out of the gate though, and as a team they are showing balance with their veterans and youth, and a pair of juniors leading the team in scoring. 
Meanwhile, just down the road in Bayfield, the Wolverines are struggling out of the gate to a 1-4 record. After giving up 92 points to Eaton in the first game of the season, things have gotten better, but defense is going to be a question for the Wolverines, as they did surrender an 87 point effort to Grand Valley in their last game. A trip to Blanding, Utah and a game with San Juan is next for the Wolverines as their schedule doesn't get any easier to close out 2021. 
It's been a light start to the season for the Montezuma Cortez Panthers, but a good start, with a pair of wins and no blemishes to the schedule yet. The wins carry some weight as well, with Grand County of Utah and Gunnison holding the two games so far. This weekend should be an eye opener for the Panthers, with Grand Junction starting off tournament play on Thursday this weekend before Delta and Battle Mountain close out the 2021 schedule. 
The Ignacio boys are off to an up and down start. A 1-2 performance at the opening tournament in Centauri saw them lose a pair of heartbreakers to Cedaredge and Rye. Last week, their game with Crested Butte did not have a score reported, and it looks as though it will be a fresh start for the Bobcats in January when they open league action against Dove Creek on the 6th. 
After going 2-1 to start the year at Sangre de Cristo, the Bulldogs of Dove Creek returned home to drop a five point game with Monticello, UT and drop to 2-2 on the season. The Bulldogs get another crack at Monticello this week on Friday when they take them on in tournament action. 
Down the road in Mancos, the Bluejays are off to a hot start of their own. A pair of tournament have them sitting at 4-2, with their losses coming at the hands of Lotus School for Excellence and Rehoboth Christian out of New Mexico. The offense is definitely clicking early though, with 82 points being put up in a win over Soroco and over 60 points in each of the four wins for Mancos. This week they open league play against Ouray on Friday. 
Speaking of Ouray, the Trojans are off to a 3-3 start of their own. They had a tough draw to start the season, with Heritage and Belleview Christian opening the door, but since those losses, they have gone 3-1, with the only other blemish to Rangely. There are actually a pair of league games this week for the Trojans, as they also get league action going against the Telluride Miners this week.
The Telluride boys will be going into their game with Ouray looking for the first win of the year still. While their opening games with Caprock Academy and Plateau Valley weren't disappointing by any means, they will be looking to get some traction before heading into the 2022 portion of the schedule with their game against the Trojans. 
In Ridgway, it's a 1-1 start to the year for the boys with a loss to Ouray and a narrow victory over a scrappy Cedaredge Bruins team. Only one more chance for the Demons in 2021, as they take on Dolores to flip the calendar January. 
Dolores will come into the game as a bit of a conundrum. After putting up 75 points in the opening game of the year, the Bears only scored 81 in the next two to drop their record to 1-2 on the year. A pair of home games this week, the first a league game with Ridgway and then a final game with De Beque will close out December and hopefully bring some consistency in the right direction. 
The Nucla boys are 0-2 to start the season off, with a pair of losses coming last weekend to North Park and Rangely. Offense was a struggle with only 32 points in each of the first two games, and they will try to answer that question of how to score more against Plateau Valley this week and tournament action this weekend.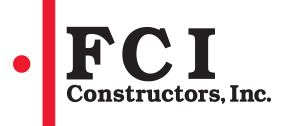 Girls Basketball
At 5-3, the Durango girls have been able to bounce back from an 0-2 start which saw losses to Pagosa Springs and Cedaredge to go 4-1 since, with the only loss coming to Green Mountain in a tournament championship game. This weekend, they are with the boys south of the Colorado border in New Mexico taking on Laguna Acoma, Bloomfield and Aztec to close out the December portion of their schedule. Junior Mason Rowland has been worth the price of admission, averaging 20 points a game this year to get things rolling. 
The Pagosa Springs girls are hoping for a deep postseason run this year, and at 4-1, have come out of the gates just how they had hoped. A loss to Grand Valley last weekend in Buena Vista put a bit of a damper on the early year, but wins over Durango and a pair of DSST teams have them going into this week's games against Ignacio and Mancos with confidence. 
The Bayfield Wolverines are 0-4 to start the season, and it seems are taking cues from their boys team on defense, surrendering over 60 points a game in the first few weeks. They did control the pace a little better in their last game with Gunnison, keeping the Cowboys to just 44 points in the loss, but will have to work on the pace even more with Ignacio starting this week off before they head to Utah to play San Juan. 
It's four straight wins after an 0-2 start for Montezuma Cortez. The Panthers haven't allowed more than the 38 points Navajo Pine scored on them, and have held Newcomb (NM) Ridgway and Dolores to under 20 points each. Only one more game in 2021 for the Panthers against the 1-2 Gunnison Cowboys, but early signs have the Panthers competing with Pagosa for an Intermountain League title. 
The Ignacio girls have shown signs of brilliance and signs of struggles so far this season on their way to a 2-2 start. Losses to Sargent and Durango are offset with wins over Olathe and Crested Butte. This weekend will show a bit more consistency for the Bobcats when they take on 4-1 Pagosa Springs and 0-4 Bayfield. 
The Bobcats will open up the January slate with the Dove Creek Bulldogs who are off to a 5-1 start to the campaign. The only loss for the Bulldogs so far on the girls side coming to Sangre de Cristo in the Thunderbird's home tournament. The Bulldogs have put up over 60 points three times this year already, and are looking like an offensive powerhouse behind two juniors in Lexi Gray and Rylee Hickman and a sophomore Kylie Gatlin all averaging double figures. This week it is home tournament time with Monticello, UT coming in on Friday to open play.  
The Mancos girls are sitting at 3-1, rebounding well after their opening loss to Coal Ridge in tournament play. The Bluejays bounced back with wins over Lotus School for Excellence and Nucla. Last week's one point 40-39 win over Grand County, UT has them riding a three game win streak into non-league games with Monticello, UT and Pagosa Springs this week. 
The 0-4 start for the Ridgway Demons could be partially attributed to the tough schedule. North Fork, Cortez, Cedaredge and Crested Butte all handing them losses but three of the four expected to be in the postseason picture come March. League action begins for the Demons this week when they take on Dolores, with the Bears coming into the game at 1-4. 
The Bears have had their trouble on offense this year, with their season high 37 points coming in a win in overtime against Lake City. This week's contest with Ridgway will be important in getting momentum into league, but more so finding a better way of scoring before their game against De Beque to close out the week. 
The Nucla Mustangs are also on the south side of a 1-4 record. They haven't been handled too roughly though in any of their losses, and held their own against South Park for a 34-22 win. Tournament action this weekend will still be decided, but they will have a good test to see what they have learned with Plateau Valley. 
The Telluride girls may have a long season ahead of them after the way things started out. Only able to score two points in each of their opening contests, they will look to find some offensive rhythms against Gunnison this Saturday on the road. 
Wrestling
The Durango Demons were in Bloomfield, New Mexico at the Bobcat Duals and had a strong showing, with team wins over Los Lunas and Kirtland in the opening pools before taking down Bloomfield in the championship pool. The Demons would fall to Aztec thanks to three points being deducted for unsportsmanlike conduct and would also fall to Farmington. This comes after the Demons won their opening tournament of the year at the 2021 Moab Red Rocks Invitational. This week, Durango heads to Grand Junction for the Warrior Classic to finish up the year. 
After falling to Aztec in a dual during the week, the Bayfield Wolverines headed to the Dove Creek Dawg Fight where they finished third as a team. Darron Boling finished in second for the Wolverines at 113 lbs and Keaton Pickering went to 5-1 this year with a championship at 120 lbs. James Mars (138), Deegan Barnes (152), and Kobe Prior (170) also took home individual titles for Bayfield. 
Other results from the Dawg Fight for the southwest saw Mancos perform well as a team too. The Bluejays put up 163 points and were three points from a team title won by San Juan (UT). Dillon Eichner took the title for the Bluejays at 106 lbs with Isaiah Martinez going to 9-0 on the year and taking the title at 113 lbs. Also finishing with titles for Mancos were Levi Martin (132), Ayden Mathews (160), and Lane Greenlee (182). All ten Bluejay wrestlers took at least fourth place. 
Ignacio, Dolores, and Dove Creek would finish five through seven in the team standings. Tyler Barnes was the lead finisher for the Bobcats, taking second at 170 lbs and Jeremy Roderick took third at 285. Dolores only brough four to the meet, but had all four finish in the top three, led by individual champion Ethan Robson at 195 lbs. Dove Creek's Jesse Gore at 113 lbs and Tyson Beanland at 152 lbs took third to lead the Bulldogs at their home meet. 
Pagosa Springs was on the front range at the Columbine Invitational, and they would take sixth as a team in the 17 team field. Wil Aucoin took home the only individual title for the Pirates at 195 lbs, but there were several runner ups from Pagosa, with Heath Fullbright (160) and Tommy Barker (138) both taking second and Luke Tressler (120) taking third.