The January portion of the winter sports schedule wrapped up last week and Caleb Burggraaf takes a look at teams from the San Juan Region.
Boys Basketball
Durango's boys basketball split last week, taking a 58-38 win over Telluride before traveling a bit further north for a game with the Montrose Indians, who nearly doubled up the Demons 66-35. The loss drops the Demons to 1-3 in league action, while putting their overall record at 7-10. With just six games remaining, and the league title beginning to drift out of reach, the Tigers will need a strong showing in their final month to make that push to the postseason. The travel to Grand Junction to take on the 12-6 Tigers this weekend in their only action, and their final road action in league play. 
The Pagosa Springs boys are not in the drivers seat for the Intermountain League going into this week like they had hoped, as they fell to Alamosa 55-39 on the road this past Saturday, dropping them to 3-2 on the year in league and giving Alamosa the tiebreaker in the league standings. It wasn't all bad last week though, as the Pirates did take down Monte Vista in a 70-39 victory in front of their home fans. At 10-5, Pagosa is still looking at a good postseason seed, and will try and build on that with games against Bayfield and Montezuma Cortez this weekend. 
The Cortez Panthers nearly pulled off a win that would have benefited the Pirates in a big way over the weekend, as they fell to Alamosa in a near upset 48-46 on the road over the weekend. The loss led to a possible hangover effect, as they struggled the next day in Centauri, falling to the 12-1 Falcons 63-40, despite keeping close most of the game, only trailing 29-31 in the third quarter, and dropping to 0-4 in league action. Cortez will need a strong finish to the year in their final five games if they want to see regional action.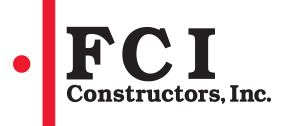 Bayfield has been another team seeing some tough final scores going against them, as the Wolverines are also sitting winless in league play with one loss to each of the other teams in league action other than Cortez. This week, they fell to Centauri on the road 59-38, and couldn't defend the home court in a 55-41 loss on Monday. The Wolverines have seen a changing of the guard though, with several players expected to be on the roster all season falling away as the year has progressed, but have also seen some players really step up, including juniors Caden Wood and Lance Mazur. 
Dropping down to the San Juan League and the 2A and 1A teams, things are getting interesting at the top of the league standings. There is a four team race for the title beginning to develop, starting with the 6-0, 11-2 overall, Mancos Bluejays. Mancos hasn't lost in nine games, and is boasting wins over Dolores, Dove Creek and Ridgway in the last week. A win earlier in the year has the Bluejays holding the tiebreaker over 5-2 Ouray, and outside of Montezuma Cortez, the rest of the schedule doesn't seem to pose too many road bumps outside of a big game with Ignacio early this week. Nucla and Telluride will round out the schedule. 
The Ouray Trojans continue to play good basketball, sitting at only 8-7 overall, a difficult schedule this season has paid off for them. Losses earlier this year to Mancos and Ignacio have been offset by a three game winning streak, including wins over Ridgway and Dolores this past week. In a big game in terms of 1A hoops, the Trojans take on Dove Creek this weekend with second place in the league standings possibly on the line. After that, only Nucla, Caprock Academy, and Dolores remain for the final three weeks of the season for Ouray, giving them time to work on things as the postseason approaches. 
Ignacio's 2-1 record in league play also has them in the hunt with a busy February ahead of them. At 7-3, they are number two in the league standings in overall record, and they could give themselves a lot of help if they can take a win from Mancos by getting the Bluejays out of rhythm with their run and gun style of play. Telluride and Dolores also await this week as senior Gabriel Tuscon looks to keep up his double double pace of 20 points and 11 rebounds each night out. 
The final team in the top four of the league looking to make a push is Dove Creek, and there aren't many chances left for the Bulldogs to improve on their 7-7 overall record. At 3-3 in league, losses to Ignacio, Ouray and Mancos, all three teams ahead of them in the standings, have basically eliminated them from a chance at a league crown, but there is plenty of chances for them to make the postseason field. A win over Ouray this Friday sets up games with Telluride, Dolores, Monticello (UT) and Nucla, in a stretch that could result in four wins for a team that could be a sleeper in the 1A postseason field. 
Dolores has some hard luck find them in their 52-45 loss to Ouray in their last time out on the court. The loss is the third straight for the Bears, including dropping games to Mancos and Telluride in the past two weeks. The will look to bounce back against a struggling Ridgway Demons team, before focusing on a rescheduled game with Ignacio on Saturday. There is still some time for the Bears to get above 500, but they need wins over Dove Creek and Ouray, as well as the Bobcats in order to give themselves some momentum and a better seed entering the postseason. 
Girls Basketball
The Durango women moved to 12-5 on the season thanks to a 42-28 win over Montrose on Saturday. The win also moves the Demons to 2-2 in league action, as the standings in the Southwest League have them behind both Fruita Monument and GJ Central, who both sit at 3-0. Durango still gets a shot at both of them, and while the path isn't easy, with home games left for both of them, still has a chance at a league title. The big story for Durango is still who can help out Mason Rowland on the offensive side of the ball, where her 20 points are 12 ahead of the next best Demon scorer. 
The Pagosa Springs girls had a chance to get even with the Alamosa Mean Moose, and after a convincing win over Monte Vista to open last week, they couldn't keep the momentum going against Alamosa, falling to them 38-24 in a game which could eliminate them from a chance at a league title. This week, the Pirates direct their attention to Bayfield and Montezuma Cortez, neither of which has seemed to pose much of a challenge to the other Intermountain League opponents, as both are still searching for their first league win. 
Cortez did enter their games this past weekend as a bit of a mystery on the girls side, with new faces on the team we hadn't seen in past season, but 30 point losses to both Alamosa and Centauri (twice) over the past week showed they still have work to do in competing with the top teams in the Intermountain. They will square off a little closer to home this weekend when they challenge 13-1 Dove Creek on Thursday, before heading to Pagosa Springs on Saturday. 
Bayfield hasn't had much to say in terms of record this year, but the Wolverines have been steadily improving on the year under first year head coach Lauren Moran. The Wolverines picked up their first win of the season on the road at Telluride, although the confidence didn't do them much against Centauri and Alamosa over the weekend. Individually, they have really seen senior Abby Tate provide some consistency in the middle, and the freshman guard Renae Foutz has been providing a spark to give some hope for the future of the program. 
Down at the 2A/1A San Juan League, things are still looking like it will go through Dove Creek, where the Bulldogs are 4-0 in league action. A convincing win by over 40 points against Sierra Grande came after a win in their rivalry game with Mancos 55-43 to give them the edge in taking a league title. This week is a light week, with only Cortez, but don't look away, because next Tuesday pits the Bulldogs against the Ignacio Bobcats in what should be a fun league game to watch.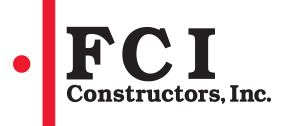 Ignacio is only 1-1 in league action so far, and only 4-5 overall, but the Bobcats will have some chances to improve both of those in the coming weeks. First, it's winless Telluride on Wednesday this week, and then Dolores in what could prove to be a pivotal league and district game at the 2A level for Ignacio, and all of this after their matchup with Mancos. 
The Bluejays enter their game with Ignacio this week as an 0-2 league team, but 5-5 overall. A loss to Dove Creek hurt their chances at a league title, but they have a loaded week to improve on that, and get some RPI help as well. After the Bobcats, Mancos will host Nucla before getting on the road to travel to Sargent and Telluride in an important stretch of games. With nine games in February, the Bluejays are going to be testing their legs as they get ready for their push to the postseason. 
Dolores is another team that is hoping to throw it's hand into the league schedule, despite their 3-7 overall record. The Bears will look for some revenge this week against Grand County, who toppled them 61-32 two weeks ago, in their first action since the 13th of January. The long layoff will either be a blessing, or could hamper them in their efforts, with six league games still awaiting them on the schedule, including a pair with Mancos and Ignacio. 
The Nucla girls are looking better in the overall record at 7-7 than many of their opponents, but speaking of a long layoff, they had 13 days between games and fell in their first action back since the 13th in a 49-22 loss to Plateau Valley on the road. They also are directing their attention back closer to home in the coming weeks, with Mancos and Telluride this week, along with league action against Dolores and Dove Creek to follow. 
Wrestling
The Butch Melton Invitiational in Ignacio brought most of the local teams from the Southwest together for a chance to see some out of state competition and see what the rest of the region had been building. Teams included Bayfield, Pagosa Springs, Durango, Nucla, Dolores, Montezuma Cortez and Dove Creek, as well as three schools from New Mexico and several others from Colorado to round out the 14 team field. 
Bayfield was the top team from the Southwest, taking fifth, just ahead of Pagosa in sixth and Durango in seventh. 
Starting at 106, Durango's Ryan Dugan moved to 30-6 in his freshman campaign with a third place finish for the Demons. Pagosa Springs watched Michael Thomas earn a sixth place finish as well. 
Bayfield took a runner-up finish at 113 as Keaton Pickering picked up a silver and moved to 20-8 on the year. Jacob Fenberg of Durango also took third, moving to 20-9. 
At 126, Avery Mitzlaff took fourth for Bayfield, and James Mars would take the title for the Wolverines at 132, defeating rival Griffin Bower of Pagosa Springs in the championship match. Ryan Pipkin of Cortez took home fourth for the Panthers to podium as well. 
At 138, Pagosa Springs senior Tommy Barker took home second in the round robin bracket, finishing ahead of the fourth place result for Riley Belt of Durango and the sixth place finish for Airoughn Van Grandt of Cortez. 
Keaton McCoy of Ignacio got the home town on the podium with a second place finish at 145, as the junior moved to 17-6 on the season, and it was Bayfield returning the podium at 152 where junior Deegan Barnes improved to 26-9 with a third place finish.
Pagosa's Heath Fulbright took home third for the Pirates at 160, and Jamar Rankins of Nucla would give the Mustangs their first representative of the day on the podium with a fifth place finish, as the senior moved to 26-8. 
In another rivalry battle, it was Ben Belt of Durango earning a sudden-victory win over Kobe Prior of Bayfield in the third place match at 170. Belt improved to 38-6 while Prior saw his record also improve to 23-6. 
At 182, Junior Garcia Rodriguez of Durango took home fourth in the round robin bracket, finishing ahead of Pagosa's Connor Kelley and Frankey Montoya of Dove Creek. 
Wil Aucoin moved to 17-1 this year with his runner-up finish at 195, seeing his first loss of the year come to Eqequiel Borunda of Farmington come in a sudden-victory for the 26-2 senior. Pagosa also saw Antonio Quesada take fifth at 220, and wrapping up the locals from the southwest on the podium, it was Jordan Cundiff of Bayfield taking fourth at 285. 
Several teams from Southwest Colorado went to the Valley Classic in Center over the weekend, including Mancos, who took 7th as a team with 99.5 points, as well as Norwood taking 14th in the field of 26 teams. 
Sophomore Dillon Eichner took second place for the Bluejays, improving to 21-8 on the year with the runner-up finish, and at 113, his teammate Isaiah Martinez placed fifth, moving to 25-6 on the year. Another Bluejay podiumed at 120, where Trevor Paquin took sixth, and improving on that at 126, Levi Martin took home a second place finish, moving to 29-4 during his sophomore year, falling to the undefeated Royce Uhrig of Gunnison. Brandon Vannest also podiumed for Mancos, taking sixth at 132. 
It was Jarret Sinks of Norwood to get the Mavericks their first representative on the podium, taking home a second place finish at 138, and improving his senior year record to 24-7. 
Norwood and Mancos would tangle for third place at 160, where it was senior Brayden Magallon who earned the forfeit over Ayden Mathews.