It was another important of basketball and wrestling in the San Luis Valley and Caleb Burggraaf recaps all the top events.  The Colorado Preps Weekly report is presented by Stone Farm Supply and State Farm Agent Torben Walters.
Boys Basketball
Alamosa lost their only game this past week, with a heartbreaking defeat in Buena Vista to the hands of the Demons 48-46. Senior Damian Orozco put up 18 points in the loss for the Mean Moose, but a 53 percent shooting percentage from the field would doom Alamosa to their first loss in six games. Alamosa was supposed to play league opponent Bayfield on Friday, but the game was postponed to Monday, January 31st, meaning the Moose will take on Cortez, Pagosa Springs and Bayfield in the course of four days this weekend in what will be an important stretch for the Mean Moose. 
What makes the stretch even more important was the win by the Pagosa Springs Pirates over Centauri, handing the Falcons their first loss of the season, dropping them to 10-1. The 47-42 loss had the Pirates in front most of the way, leading 17-14 at the half and outsourcing Centauri by seven in a 19 point third quarter to help them to the win. The Falcons did take down The Vanguard School the night before, but the loss in league shows just how difficult the IML will be this year on the boys side. Centauri will host Bayfield and Cortez this weekend.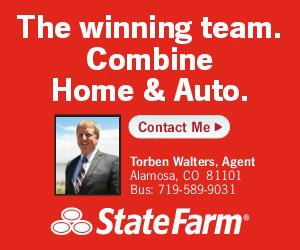 The Sanford Indians picked up their third win of the season against Monte Vista on Saturday, with the 42-31 win moving them to 1-0 in the 2A Southern Peaks. A 14 point second half from McCray Larsen helped to secure the win after the Pirates had kept it to just a 17-16 lead at the half. Custer County and Trinidad are on the schedule this weekend in an important pair of league games for Sanford. 
In what was also a big week, the Center Vikings bounced back from their loss to Del Norte the week before to take down Monte Vista in their non-league bout 44-43. The Vikings saw a herculean effort from senior Victor Almeida who scorched the net for 27 points along with five three's. The Vikings were down to seven players entering the game due to COVID, and put themselves squarely in the conversation for the Southern Peaks league title if they can get and stay healthy for the remainder of the year. With only Sargent on the schedule until February 3rd, Center should be able to do that as the final month of the season approaches. 
In the 1A ranks, Sierra Grande continues to be the toast of the valley, walking past the former top team in the state with an impressive 57-39 win at home over the weekend in a game that was scheduled at the last second. The Panthers are 9-0, and get into league for the first time, with road trips to Creede and Antonito before they host Dove Creek in what should be another fun game between teams with their eyes on a trip to state. 
At 5-3, Creede continues to be the surprise of the league, moving to 2-0 with a 41-33 win over Moffat their last time out, but the Miners haven't played in nearly three weeks This Thursday's game against Sierra Grande will go a long way in seeing if they are true contenders. Creede has won three of their last four, and have seen Ryder Whitehorn's season double double (12.4 points, 13.6 rebounds) be paired with senior Stone Thompson's 11.4 points and 8.3 rebounds a night to give them a viable threat against any team.
Wrapping up the boys side, the La Veta Redhawks went 1-1 over the weekend, taking care of business against Cripple Creek, but falling in a tough road game to 6-2 Custer County 66-42. Race Lessar and Joe Autry both did their thing by putting up 24 combined points, but Autry only shot 29 percent from the field on four of 14, and the Redhawks were caught playing from behind all night, trailing 41-21 at the half. They look to rebound with a game against winless Walsh this weekend. 
Girls Basketball
The Alamosa girls picked up an emotional come from behind win over Buena Vista to kick off their week, taking down the Demons 33-30 to get to 6-5 on the season. Paired with a 38-32 win over Pagosa last week, the Mean Moose are beginning to find a groove, with their only loss in January coming at the hands of Delta, who has been in the top ten for 3A most of the season. This weekends games with Cortez (6-2) and a rematch with Pagosa (8-2) at home could go a long ways towards a possible league title for the Mean Moose. 
Down the road in Centauri, the other 3A team in the San Luis Valley struggled to a pair of losses against tough competition this weekend. The Vanguard School took care of business before Pagosa Springs extended the losing streak for the Falcons to three and dropped them to 1-4 since January began. The schedule doesn't get any easier for the Falcons either, with a trip to Cortez and a home game against the same Panthers sandwiched between a home game with Bayfield that should give them a bit of a rest from what has been an altogether brutal portion of their schedule.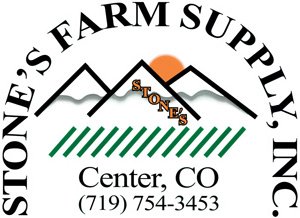 Just a few miles away, the Sanford girls rolled to a 2-0 start in league play with their 56-23 win over Monte Vista. That was nothing compared to their overtime win over the Sangre De Cristo Thunderbirds, as the Indians were able to hold off a come from behind effort on the road on Friday night to earn the win. The Indians may be led by the Caldon's, but any of their other weapons can show up on any night, with an offense that is averaging over 12 assists a night and has begun to see very strong signs on the offensive side from junior's Alyssa Edgar and Makenzie Reynolds. 
The loss to Sanford was the second in a tough week for Monte Vista, who also couldn't come from behind on the road in Center on Tuesday night 36-33. Monte Vista had won six straight going into the week, and will look to get back to the winning ways against another pair of tough opponents this week, with a trip to Pagosa Springs leading to a home game with Ellicott on Saturday. The Pirates need to find a more consistent offense or rediscover a defense that held teams to less than 32 points in all six of their wins. A key stat to look at is their 0-4 record when held to below 35 points and a 6-0 record when scoring more than 35. 
Speaking of Center, the Vikings are not being plagued as badly with COVID on the girls side and will hope to keep the momentum going from back to back wins when they travel to 6-2 Sargent on Thursday. It is the only action for the Vikings all week and will have a lot to say in who takes the Southern Peaks League, particularly if the Farmers extend their winning streak to six. 
This will be the first league action for Sargent on the season, but wins over Swink and Sangre de Cristo during the streak are promising for Sargent, who will also take on league opponent Crested Butte and non-league foe Ignacio in a busy three day stretch. It comes after a light week with just a win over Sierra Grande on Thursday breaking up a gap of 16 days and only one game. 
The Del Norte Tigers played their first game in almost two weeks on Monday to get their week rolling, and picked up a win over John Mall to take home their third win in four games. In fact, after a 0-5 start, Del Norte is beginning to show signs of the team they were in the past few seasons. Games with Trinidad and Custer County will round out the week for the Tigers and the month of January for that matter. 
At the 1A level, the Sangre De Cristo girls saw their season hit a road bump with the loss to Sanford at home, with snapped a five game winning streak for the girls. The Thunderbirds will look to rebound on the road at Swink before turning around for what has become an important league game against Centennial on Saturday which will be the first league game of the season for SDC. 
Centennial put a two game losing streak behind them with a 52-22 win over Caprock Academy over the weekend in Gunnison, and have all week to prepare for what could be a league title game with SDC, as the Rams enter the game with a pair of league wins already. Centennial senior JeaLea Maestas and junior Xiomara Maestas have been on a tear, with over 30 points a night between them, and as a team, their defense has only allowed over 35 points twice all season. 
Behind Centennial and Sangre de Cristo, a pileup is beginning to develop. The Moffat Cowboys still have yet to play in the new year, and not much is known about them with a 3-3 record, and more patience will be needed as they don't play next until February fourth. 
Sierra Grande is sitting at 3-6, but has also had a light schedule in January with only three games so far, but those include a pair of losses this past week to Sargent and Evangelical Christian, in which the Panthers couldn't score more than 21 points in either game. Antonito and Dove Creek are on the schedule for this week, with Friday's game with the Trojans opening league action. Antonito will enther that game with 20 days between their last action, and only four games played so far this year. The player to watch in that game will be Shiinei Tallman, who is averaging 15 points and 21 rebounds a night for Antonito.
Wrestling
We start off this weeks recap by taking a look at the Alamosa girls wrestling team, which has had plenty of success this season, and is coming off of a seventh place finish at the COS Girls Metro Wrestling Championships. Sarah De La Cerda moved to 20-2 on the season with an individual title at 111, and was joined on top of the podium by Isabella Durgan, who improved to 18-2 at 215 pounds. 
The Alamosa Mean Moose sent three of their boys to the Top of the Rockies tournament, which featured many of the top teams from 4A and 5A schools across the state and region. All three were able to secure at least two wins, although none reached the podium, with Dempsey Gibbs going 2-2 at 113 pounds, Trevor Maestas going 4-2 at 132 pounds, and Kyler Liddell going 3-2 at 145 pounds. 
The Moose also sent a group to the Gene Gagliardi Invitational where Alamosa took seventh out of 17 teams, and brought home an individual champion at 195 in Logan Garcia. Jace Morgan and Sage Rockcastle both placed third at 126 and 132 respectively, with Dante Gonzales and Mikey Trujillo placing fourth at 152 and 182. 
Del Norte also was at the Gene Gagliardi, and at 120 pounds, Malachi Gallegos improved to 23-5 on the year with a championship. 
Sierra Grande and La Veta rounded out the valley teams involved in Trinidad, with CJ Nix taking third for the Panthers at 182, and La Veta's Chris Williams placing third at 220. Also placing was Tobin Parker, taking fourth at 285 pounds. 
The Centauri Falcons were also a busy bunch over the weekend, hosting several duels. The Falcons would defeat Pagosa Springs 52-27 in a battle between the defending state champions from 2A and 3A. They followed up with another win over Buena Vista 43-33.
Monte Vista was on the road in a duel tournament as well, with victories coming against Highlands (40-36), Sterling (42-21), and Evergreen (36-31) to take third as a team. Losses came to Severance (65-7), who would take the eventual team title, and Fort Morgan (34-29). 
Alamosa is scheduled to take on Monte Vista and Centauri this week in duels that should be fun to watch and a good indicator of the depth of all three teams.
Last but not least, the Center Vikings were on the road at the Fight at the Fork, where they would place sixth out of 16 teams. The Vikings would see individual championships from Jordan Duran (106) and Omar Hernandez (220). Also finding the podium in the top four spots were Jesus Valadez at 182 and Martin Palma at 170.