Senior Dawson Huneycutt stepped in to the quarterback roll on Friday night for Alamosa and threw for over 300 yards as the Mean Moose improved to 5-2 by defeating Montezuma Cortez 39-24. 
The Moose passing attack was paced by another outstanding performance from Kade Jones, who caught eight passes for 220 yards and three scores giving him over 800 yards on the year. Dante Gonzalez Jr. also ran for 120 yards and two touchdowns in a game that was decided late. Alamosa will look to keep up the winning way on Friday against 0-7 Salida. 
Centauri added a game to their schedule to stay in action, traveling to Northfield (4-3) to take on the 2A Nighthawks. The Falcons made quick work of their opponent, starting the running clock in the first half by putting 41 points onto the board, only allowing a late score to the Nighthawks in a 41-6 victory. Centauri remains undefeated at 6-0 and the second ranked Falcons travel to Ignacio to take on the Bobcats who are struggling after a rough loss to Monte Vista. 
Speaking of the Pirates, they rolled through the Bobcats in a 42-6 win on Saturday to improve to 5-2 on the year. The Pirates also started the running clock early, getting it going in the first quarter, with almost every snap for the Pirates coming inside of Bobcat territory. Monte will travel to Center this week to challenge the Vikings.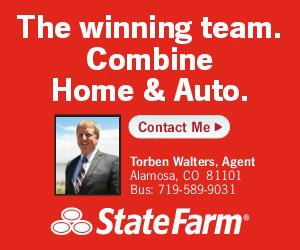 The Center Vikings also earned a win to improve to 3-4 as they took down the 1-5 Del Norte Tigers 13-6 in a defensive struggle Friday night. Sophomore Jesus Valadez threw for 246 yards and both touchdowns, overcoming three interceptions to lead the way. Freshman Martin Palma came up two yards shy of 100 on six receptions. 
PHOTO PROVIDED BY DEBBIE PARRA
Del Norte will get a breather from league action this week when they hit the road to Flatirons Academy (5-2).
Sanford dropped a tough league game with 5-0 Mancos on Friday night 60-24, although the game was closer than the final score indicated. Senior Josh Holman ran for over 230 yards and all four of the Indians scores, but the defense struggled to slow down Chase Moore who scored five times in the Bluejays rally. Sanford dropped to 5-2 with the loss and down to fifth in the 8 man rankings. 
The Sargent Farmers (3-3) will get back into action after a bye week, travelling to Dove Creek to take on the 5-2 Bulldogs who enter the game ranked 7th.  
Sixth ranked Sierra Grande (6-0) remained undefeated and got some attention from the Eastern Plains with a 42-26 victory over Arickaree Woodlin (4-3) on the road. The Panthers defense held the Indians to just 230 yards of offense and never trailed. They will take on 0-4 Primero this weekend on the road again. 
Mountain Valley (5-2) lead Primero 54-12 at the half as they took down the Bulldogs in their game over the weekend, as the Indians look to improve their seeding in the 6 man ranks. They will close out their season on Friday night when they travel to Eads for a game with the 2-5 Eagles. 
La Veta (2-6) took it to Kit Carson in a classic 6-man shootout last week, going toe to toe with the Wildcats in an 88-72 marathon. The Redhawks had over 500 yards of offense, including nearly 300 through the air, with five of the seven touchdowns thrown by sophomore Jessey Montunnas. The Hawks will close out their season after their bye this week against Primero on the 29th. 
Volleyball
Alamosa (12-6) handled a busy week well, taking down Bayfield on Monday in five sets to start a new three match winning streak in the process. The Mean Moose swept Del Norte before taking down the Delta Panthers (11-6) in a five set thriller on Saturday. The Mean Moose head to tournament action this weekend on the road, with matches against Denver Christian, Merino and Frontier Academy on Saturday with a turnaround match against a fourth opponent. 
Centauri (9-7) fell to Bayfield on Thursday in an important league match, but rebounded well against Pagosa Springs to drop the Pirates in three sets. The Falcons are at 4-2 in league action with matches against Bayfield and Montezuma Cortez to wrap up the season this week with a shot at a league title still possible. 
The Sargent Farmers (7-3) took their first match of the week with league opponent Custer County in four sets, but fell to Sangre de Cristo in four sets on Thursday to spoil the chance at a perfect week. They did rebound to take down Sanford in another league game to move to 6-0 in Southern Peaks action with the five set win against the Indians. This week is another busy schedule, with South Park (5-8) early in the week before matches with La Veta and Trinidad on Friday and Saturday. 
Sanford's loss to Sargent came on the heels of a four set loss with Mancos the night before and drops the Indians to 8-7 on the season. They have another four matches this week with it opening against Del Norte (7-10) before closing with Trinidad, Monte Vista, and Crested Butte Tuesday through Friday. 
Center (11-10) fell to 2-5 in league action with losses to Monte Vista and Custer County wrapped around a victory in three sets over Trinidad. With the season coming to the end, the Vikings have dropped 6 of their last 7 matches. They will look forward to South Park on Saturday as their only match this week. 
Del Norte lost both of their matches last week, extending their losing streak to five, with a sweep from Alamosa and a four set loss to Dolores. Swink and Rye will round out the schedule this weekend for the Tigers after their opener with Sanford. 
Monte Vista took all three of their matches last week, improving to 11-5 overall and 5-1 in Southern Peaks action. Their win over Center started it before they defeated Pagosa Springs in five sets, closing the week with a four set win over South Park. Only Sanford on Thursday awaits the Pirates this week.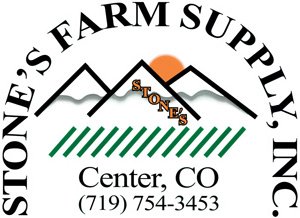 Sangre de Cristo used their win over Sargent to springboard into a 3-1 week, with a pair of wins against Custer County and Antonito before dropping a five set match with 11-3 Hoehne to close out the week on Saturday. This week, the 9-8 Thunderhawks have another busy schedule, with La Veta early before facing Centennial, Mountain Valley/Moffat, and Manzanola two wrap up the four match week. 
Antonito's loss to Sangre was avenged with a five set with over Creede to move the Trojans to 9-6 on the season. They will have a week to rest before closing out league action next weekend. 
Creede moved to 5-9 this week with a pair of five set matches, dropping a thriller to Centennial (6-6) the night before their five set match with the Trojans. Mancos awaits the Trojans this week while Centennial gets ready for Sangre de Cristo and Cotopaxi. 
Sierra Grande (7-12) dropped three sets to Las Animas in their only action last week. The Panthers now will turn their attention to a road game to 0-16 Mountain Valley before a home match with Cheraw. 
La Veta (10-4) will get back into the swing of the season this week after a long break. Five matches await the Redhawks, starting with 3-10 Trinidad before Sangre de Cristo on Thursday, and tri with Sargent and Manzanola on Friday and a trip to Springfield Saturday. 
Softball
The Alamosa season came to a close in the opening round of the regional tournament at Strasburg, as they fell to the sixth seeded Indians 12-0. The Moose wrap up the year with a record of 7-15-1, but are returning a strong core of hitting to the roster next season with six of their top eight in batting average coming back. 
Soccer
Alamosa (2-9) dropped another pair on the soccer field last week, failing to score in a 3-0 loss to Gunnison as well as a 5-0 loss to Taos (NM). The boys will wrap up their season with matches against 13-0 Crested Butte and 3-9 Manitou Springs. 
Cross Country
Centauri's Tayte Hostetter and Jocelyn Jarvies took third and fourth to lead the Falcon girls to a second place finish at the Eric Wolff Invitational this weekend. Mason Sowards was the top finisher for the boys, taking ninth but the Falcons were still able to manage a third place team finish behind Gunnison and Rocky Ford.