At Colorado Preps, we have partnered once again with Tim Yount of On the Mat Rankings and will be publishing the top 10 teams from each classification through the course of the season. We also include the top four ranked individuals in each weight class.
A lot of the top teams held positioning after a few big tournaments over the weekend. St. Mary's does enter the Class 2A rankings at No. 8 in perhaps the most notable change of the week.
Be sure to visit onthematrankings.com through the duration of the season and subscribe to see full team and individual rankings.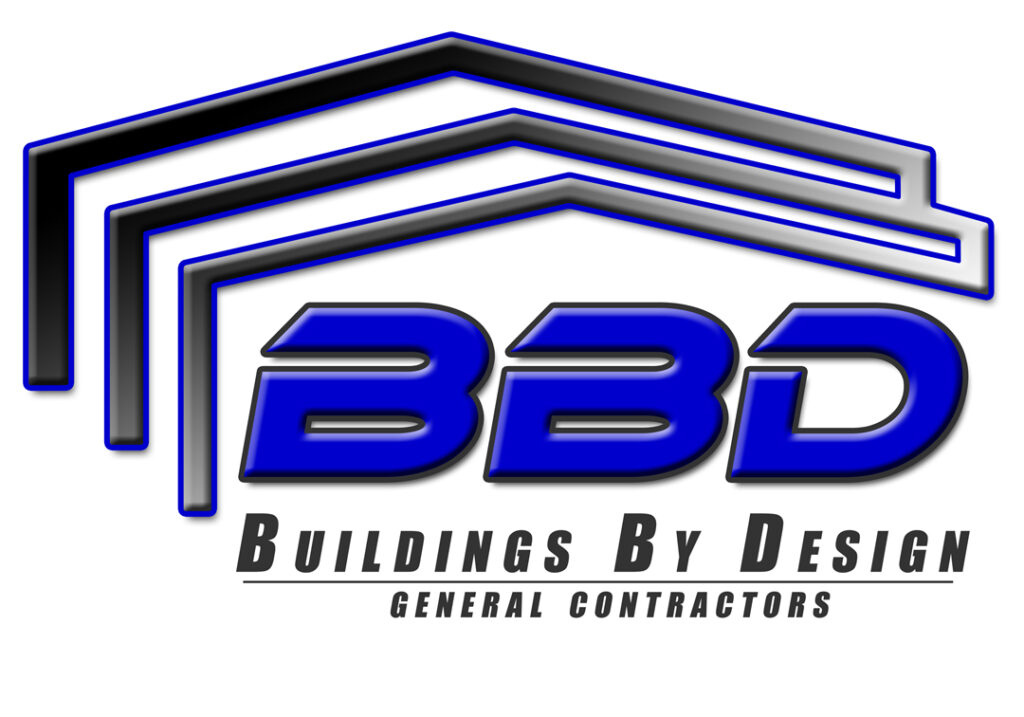 **
Class 5A
Pomona
Ponderosa
Pine Creek
Fruita Monument
Grandview
Grand Junction Central
Adams City
Brighton
Monarch
Eaglecrest
106
Griffin Rial, Pine Creek
Silas Gomez, Pomona
Anthony Rodriguez, Northglenn
Ethan Mora, Brighton
113
Ane'e Vigil, Prairie View
Jaylen Burge, Ponderosa
Declan Strait, Chaparral
Isaiah Sisneros, Lakewood
120
Derek Barrows, Pomona
Ryder Rhodes, Pine Creek
Ethan Diaz, Eaglecrest
DJ Wince, Ponderosa
126
Tommy Verrette, Ponderosa
Lincoln Gregerson, Ralston Valley
Noah Kubala, Chaparral
Mark Cardenas, Pomona
132
Jacob Myers, Ponderosa
Garrett Reece, Regis Jesuit
Billy Greenwood, Poudre
Josiah Gallegos, Brighton
138
Brandon Cannon, Ponderosa
Jakob Romero, Pomona
Nic Vicic, ThunderRidge
Will Stewart, Fruita Monument
144
Emilio Trujillo-Deen, Monarch
Maximus Gutierrez, Adams Cityl
Kabob Ybarra, Pomona
Auston Eudaly, Arvada West
150
Vincent Cabral, Pomona
Banks Norby, Poudre
Seth Deaguero, Adams City
Dagen Harris, Grand Junction Central
157
Emmitt Munson, Pomona
Dylan Chelewski, Fruita Monument
Daniel Long, Adams City
Dominik Gendreau, Monarch
165
Dante Hutchings, Pomona
Devin Hickey, Grand Junction Central
Nolan Stricker, Ponderosa
Shane Carr, Pine Creek
175
Ty Eise, Ponderosa
Maddox Najera, Pomona
Ryan Bynarowicz, Legacy
True Tobiasson, Fruita Monument
190
Westin Hoffschneider, Ponderosa
Quinn Funk, Legacy
Maxwell Kibbee, Grandview
Justin Cullen, Pomona
215
Jose Rosales, Pomona
Jake Howell, Cherry Creek
Nathan Sandy, Legend
Tatum Williams, Fruita Monument
285
Dylan Bravo Packer, Brighton
Dirk Morley, Regis Jesuit
Nate King, Pine Creek
Winston McBride, Valor Christian
Class 4A
Pueblo East
Thompson Valley
Pueblo County
Windsor
Mesa Ridge
Falcon
Roosevelt
Erie
Montrose
Mead
106
LJ Herburger, Pueblo East
James Pantoja, Windsor
Isaiah Harrison, Mountain View
Gabe Hall, Thompson Valley
113
Zion Mares, Pueblo County
Robert Kendall, Windsor
Manuel (Pocky) Amaro, Pueblo East
Ryan Dugan, Durango
120
Jackzen Rairdon, Thompson Valley
AJ Hague, Riverdale Ridge
Damien Reyes, Mesa Ridge
Julian Espinoza
126
Makai Alirez, Greeley Central
Chris Lalonde, Roosevelt
Frankie Gallegos, Mesa Ridge
Thomas Velasquez, Pueblo County
132
Ramon Salazar, Erie
Izaiah Padilla, Pueblo County
Jason Soto, Pueblo Centennial
John Kenney, Windsor
138
Boden White, Pueblo County
Keyton Young, Palisade
Isaiah Blackmon, Lewis-Palmer
Travis Long, Roosevelt
144
Carson Hageman, Erie
Tony Macaluso, Pueblo County
Grant Kunkel, Cheyenne Mountain
James Schaefer, Montrose
150
Weston Dalton, Pueblo East
Jack Doughty, Canon City
Wes Coddington, Vista Ridge
Luke Diehl, Coronado
157
Javani Majoor, Falcon
Leister Bowling, Mead
Santi Fernandez, Windsor
Sullivan Deherrera, Pueblo East
165
Joseph Lovato Bakke, Falcon
Evan Perez, Windsor
Kellen Engelhardt, Thompson Valley
Gabe Zimmerer, Evergreen
175
Sebastian Freeman, Pueblo East
Solomon Arnds, Vista Ridge
Dalton Berg, Mead
Brayden Schmidt, Thompson Valley
190
Bronco Hartson, Roosevelt
Ezekiel Taylor, Vista Peak
Isaiah Jones, Mesa Ridge
Ronan Bittner, Thompson Valley
215
Thomas Mayer, Pueblo West
Daniel Duarte, Pueblo East
Oscar Valdez, Vista Peak
Raul Rascon, Montrose
285
Matthew Moore, Mesa Ridge
Dmarian Lopez, Montrose
Jeremiah Sandiford, Falcon
Landen Davidson, Broomfield
Class 3A
Eaton
Mullen
Brush
Severance
Fort Lupton
Gunnison
Centauri
Alamosa
Valley
Pueblo Central
106
Antonio Herrera, Mullen
Thomas Lee, Elizabeth
Blake Hawkins, Eaton
Dawsen Drozdik, Delta
113
Dale O'Blia, Mullen
Elijah Montalvan, La Junta
Julian Marquez, Platte Valley
Jordan Romer, Lincoln
120
Sam Rosales, Jefferson
Jonathan Morrison, Severance
Dempsey Gibbs, Alamosa
Brock Fry, Gunnison
126
Nick Dardanes, Brush
Kaden Hixson, Moffat County
Colton Lucero, Pagosa Springs
Dario Valdez, Alamosa
132
Royce Uhrig, Gunnison
Carson Hawkins, Bennett
Patrick Preston, Eaton
Luke Tressler, Pagosa Springs
138
D'mitri Garza-Alarcon, Fort Lupton
Isaak Chavez, Mullen
Brayden Bach, Holy Family
Miles Harris, Gunnison
144
Zach Marrero, Strasburg
Killian Schultz, Severance
David Burchett, James Irwin
Seth Marick, Sterling
150
Isaac Ibarra, Skyview
Wil Moneypenny, Berthoud
Kyler Liddell, Alamosa
Isaak Copeland, Bennett
157
Jonathan Malovich, Platte Valley
Will Alvarado, Fort Lupton
Jordan Atencio, Pueblo Central
Jackson Tribbett, Eaton
165
Genaro Pino, Pueblo Central
Josh Polkowske, Centauri
Paxton Daggett, University
Ritchie Bruno, Brush
175
Kaleb Valdez-Lemos, Mullen
Erik Mestas, Centauri
Dilan Ruiz, La Junta
Cole Curtis, Brush
190
Colby Runner, Severance/li>
Wesley Reeves, Manitou Springs
Cal Sidwell, Eaton
Billy Lawton, Moffat County
215
Drew Johnson, Salida
Tanner Eide, The Classical Academy
Egen Stephens, Strasburg
Abram Moore, Holy Family
285
Aidan Trujillo, Valley
Ryder True, Eaton
TJ Rivera, Brush
Mariano Romero-Garcia, Pueblo Central
Class 2A
Wray
Meeker
Mancos
Cedaredge
Rocky Ford
Buena Vista
Trinidad
St. Mary's
Fowler
Wiggins
106
Austin Collins, Wray
Dominic Gauna, Rocky Ford
Waitley Sharon, Fowler
AJ Jaramillo, Dolores Huerta
113
Traven Sharon, Fowler
Miguel Franco, Dolores Huerta
Kaiden Schelling, Fleming/Sedgwick County
Austin Snapp, Wray
120
Coen Schmidt, Merino
Andrew Isek, St. Mary's
Ethan Hice, Cedaredge
Alex Martinez, Trinidad
126
Anthony Isek, St. Mary's
Caleb Camp, Buena Vista
Tayton Nelson, Cedaredge
Scotty Engle, Fleming/Sedgwick County
132
Levi Martin, Mancos
Trae Kennedy, Meeker
Eddie Bowman, Trinidad
Tripp Divall, Holly
138
Brady Collins, Wray
Dillon Buford, Crowley County
Koby Chism, Rangely
Kevin Cisneros, Monte Vista
144
Lain Yapoujian, Byers
Joe Zamora, Rocky Ford
Ethan Toothaker, Cedaredge
Samuel Meisner, Wray
150
Trey Stegman, Yuma
Ace Connolly, North Fork
Matthew Gutierrez, Burlington
Tyson Beanland, Dove Creek
157
Connor Blunt, Meeker
David Arellano, Buena Vista
Jaden Gardner, Lyons
Bryan Bagby, Fleming/Sedgwick County
165
Ayden Mathews, Mancos
Cade Blunt, Meeker
Skeater Baker, Crowley County
Keon Bandy, Limon
175
Caeden Bauer, Wray
Arthur Connelly, Nucla
Kevin Hermosillo, Yuma
Ahren Schubarth, Limon
190
Pepper Rusher, Wiggins
Payton Wade, Wray
Brendan Clatterbaugh, Meeker
Haden Camp, Buena Vista
215
Judd Harvey, Meeker
Tavern Chappell, Wray
Carter Jennings, Highland
Jacob Armco, Trinidad
285
Laith Ibrahim, Wiggins
Tanner Musser, Meeker
Sam Ware, North Fork
Jackson Bledsoe, Wray
View previous rankings: