DENVER — Third time proved to be the charm for Discovery Canyon's Mia Hargrove.
Hargrove earned a 4-0 decision victory over previously undefeated Amaya Hinojosa of Widefield in the 115-pound title match at Ball Arena.
Hinojosa notched two decision victories against Hargrove in January – a 5-2 victory at Vista Ridge and, a week later, a 3-0 decision at Colorado Springs Metro League Championships on Jan. 22.
But Hargrove's 3-2 overtime victory in the semifinals against Loveland's Lindsey Lopez gave the Discovery Canyon junior a surge of confidence.
Of Hargrove's four losses this year, Hinojosa and Lopez each handed Hargrove a pair of defeats.
"I dropped the mental block in the semis against [Lopez]," Hargrove said. "Once I beat her in the semifinals, I stepped on the mat in the finals and said 'I got it.'"
Hargrove scored all four points in the first period and stymied any takedown attempt Hinojosa could muster.
"I felt so confident heading into the finals," Hargrove said. "I had my game plan, I told myself to stick to it and everything would fall into place."
Heading into the finals, just eight points separated Chatfield, Discovery Canyon and Pomona in the hunt for the team championship.
The Chargers proceeded to handle their business in every key match and built a cozy lead en route to a third consecutive title with 133 points.
Chatfield has won every girls team title since the Colorado High School Activities Association sanctioned the sport in 2021.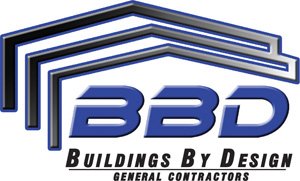 "This title was as big of a goal as any of their individual titles," Chatfield assistant coach Michael George said. "We talked about how to generate team points, who we needed to do it and how to accomplish that all year. Tonight, it all came together.
In one of the biggest upsets of the tournament, Janessa George pinned previously unbeaten Morgan Johnson from Loveland.
Johnson had not lost to a Colorado opponent in her high school career. George, however, managed to flip Johnson on her back and heard the tweet from the official's whistle and smack on the mat to signify her colossal win.
"To get that pin felt so great," she said. "We've been wrestling since we were kids and she's always been able to beat me. I had small doubts when I walked on the mat but I felt good once we got started."
Then at 135 pounds, Discovery Canyon's Adrianna Lopez clashed with Taylor Miess.
Miess pinned all her state opponents and ended her career with another, this one 40 seconds into the second period, to wrap the title for Chatfield.
"We knew what we had to do and went three for there in finals matches and got three pins," Michael George said. "You can't ask for anything more than that."
Girls state wrestling champions
100: Katey Valdez (Doherty)
105: Alexsys Jacquez (Fountain-Fort Carson)
110 Janessa George (Chatfield)
115: Mia Hargrove (Discovery Canyon)
120: Persaeus Gomez (Pomona)
125: Isabella Cross (Mesa Ridge)
130: Timberly Martinez (Pomona)
135: Taylor Miess (Chatfield)
140: Ryen Hickey (Chatfield)
145: Janida Garcia (Discovery Canyon)
155: Victoria Guinard (Discovery Canyon)
170: Nevaeh Garcia (Platte Valley)
190: Taylor Knox (Calhan)
235: Ciara Monger (Calhan)