DENVER – The second day of the CHSAA state wrestling tournament is in the books and there was plenty of action to document through the course of the quarterfinals and semifinals.
Below are some of the highlights of the day that will certainly have an impact on Saturday's championship matches which begin at 6 p.m.
**
Loveland's Johnson still seeking perfection
Morgan Johnson had quite the battle on her hands, but at the end she was the one getting her arm raised. She got an 8-4 decision win over Alamosa's Sarah DeLaCerda in the 110-pound semifinals to advance to the championship match.
Johnson won state titles last year and the year before – the first two sanctioned seasons of CHSAA girls wrestling – and also won a state title during the association's pilot season in 2019-20. With that pilot championship factored in, Johnson will be going for title No. 4.
She is the only wrestler of the 1,120 that started the tournament that can make a claim for a fourth state title. Johnson takes on Chatfield's Janessa George in the championship match.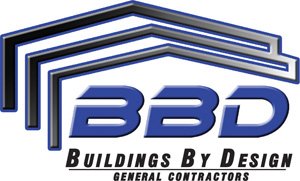 Six juniors go for title No. 3
At the start of the tournament, they were six juniors (four boys and two girls) going for their third state titles. After semifinals, all six are still alive and one more win from each of them will set up a memorable 2024 state tournament.
Buena Vista's Caleb Cam, Fort Lupton's D'mitri Garza-Alarcon, Pomona's Persaeus Gomez, Calhan's Ciara Monger, Mullen's Dale O'Bila and Thompson Valley's Jackson Rairdon all got through the semis and will get the familiar feeling of wrestling for a state championship.
Schools looking to end championship droughts
We calculated 29 schools had gone at least 20 years without crowning and individual champion at state wrestling. Of those 29 schools, just five have a chance to end those droughts tomorrow night.
Here is a list of schools that can get themselves off the 20-year slide:
Evergreen: Gabe Zimmerer (165)
Falcon: Javani Majoor (157)
Manitou Springs: Wes Reeves (190)
Skyview: Isaac Ibarra (150)
Trinidad: Eddie Bowman (132)
Quick stats
In making their way to championship matches, 26 wrestlers pinned all three of their opponents. Dylan Bravo-Packer pinned his three the fastest, spending just 2 minutes, 20 seconds on the mat.
Pomona sent nine wrestlers to championship matches, the most of any team in any classification at the state tournament.
Through the first two days of the tournament, Wray has tallied the most pin of any team with 17. Meeker has 15 while Pomona and Ponderosa are tied with 13.
One undefeated wrestler falls
Between the boys and girls, there were 15 undefeated wrestlers coming into the state tournament. Fourteen of them will compete for state championships.
The only undefeated wrestler to lose was Lindsey Lopez in the 115-pound semifinals. She fell to Discovery Canyon's Mia Hargrove.
Defending champions leading going into final day
The four defending boys champions (Pomona, Pueblo East, Eaton and Wray) all have the team lead heading into the final day of the tournament. The defending girls champion, Chatfield, trails Discovery Canyon by 7.5 points.