DENVER — Drew Johnson felt "unstoppable" entering this season despite jumping weight classes.
Through 39 matches, Johnson's unblemished record match his bravado.
The Salida High School senior advanced to the Class 3A boys finals Feb. 17 following a pin over The Classical Academy's Tanner Eide at 41 seconds at Ball Arena.
Johnson (39-0) will face Holy Family's Abram Moore (35-3) in the finals.
"Being in the finals last year and losing such a close match gave me that much more motivation for this season," Johnson said. "I went out there every match and wanted to win."
Johnson, who wrestles at 215 pounds this season, has won nearly all his matches by pin fall this year.
Besides five victories by forfeit, Johnson has 34 wins by pin fall.
In his 39 matches, Johnson has pinned 23 opponents in under one minute.
Only one win, Johnson's state quarterfinals match against Fort Lupton's Kayden Derbingy, has entered the second period this season, per Trackwrestling.
Still, Johnson pinned Derbingy 27 seconds into the second period to earn a spot in the semifinals.
Johnson's victory against Derbingy marked his longest match since February 2022, a 3-2 decision loss in the 182-pound Class 3A finals against Severance's Colby Runner.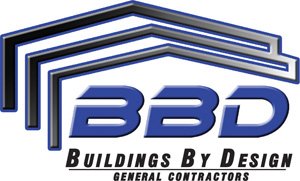 "That defeat motivated me. Before this year started, I'm like, 'Nobody can beat me,'" Johnson said. "I wasn't expecting to pin so many people in the first period. But I wanted to wrestle my best matches and pin as many people as I could."
After his semifinals win against Eide, whom Johnson also defeated by pin fall in 1:27 on Jan. 14, the Spartans senior was fourth out of 100 listed wrestlers in the "Most pins, least time" category.
Johnson had three pins with 3:30 of mat time.
Now, Johnson has the chance to atone for his lone defeat last season.
The Spartans senior said he continues to use the "one match at a time" approach. He added that he remains confident for the final match of his preps career.
"Nobody wants this more than me and I'm going to go out there and take it," Johnson said. "I'm looking for the perfect ending to my career. I've come here since I was 6 years old to watch state finals matches. I've always dreamed of being on that stage and now I have that chance."
The 3A team race has a familiar name sitting at the top of the leaderboard right now as Eaton has a grasp on first place. With 99 points, it sits ahead of Severance as it hunts for its third team title in four years. Severance sits in second place with 89.5 points and Mullen is in third with 76.5.
Wray is in first place in the 2A race with 136 points with Meeker right behind them at 124.5.
The first set of consolation matches on Saturday begin at 10 a.m. and the day will conclude with the state championship matches which begin at 6 p.m.