Following a year where regular season tournaments were not held due to COVID, the 2021-22 wrestling season got off to a fast start with several major events over the weekend.  Several programs turned in strong efforts to land tournament championships.
Ponderosa won 10 of the 14 weight divisions to easily land the title at the Pueblo Central Invitational.  The Mustangs scored 387 points to distance themselves from second place Palmer Ridge (245).  Pueblo Central landed third place with La Junta fourth.
Most of the top programs from Southeast Colorado took part in the Fowler Grizzly Invitational with County Line grabbing the top trophy.  The combined program of McClave and Wiley schools totaled 159 points and edge Crowley County by 10.5 points.  County Lone won just one individual title compared to four titles captured by the Chargers.  Host Fowler (142.5) finished third with Monte Vista (114.5) fourth.
Maybe the best battle for a title came at the Mike Stanley Invitational where Skyline edged Holy Family by a half point to win the championship.  The Falcons ended the day with 160.5 points compared to 160.0 for the Tigers.  The schools combined for five individual titles with the second place Tigers nabbing three.
Brush was a late addition to the Chuck Annand Invitational in Akron and just seven days after competing for a state football championship, the Beetdiggers won the top trophy; scoring 153 points with three individual champions.  Highland was second (123.5) with the Eaton JV third (99.0).  Resurrection Christian (90.5) and Yuma (82.5) finished out the top five.
Fruita Monument had a big day in winning the Arapahoe Invitational.  The Wildcats scored 207.5 points to edge Monarch (201.0) for the team title.  Fruita also landed four individual champions on their way to the top spot.  Host Arapahoe (139.0) finished third.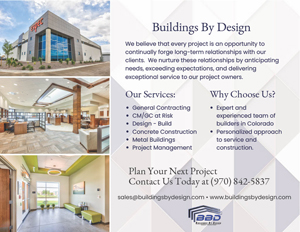 Several dual tournaments were also conducted over the weekend and the top three clubs in each are listed below.
PINE CREEK – BATTLE OF THE BEST
Pine Creek
Garden City, KS
Centauri
BUENA VISTA DUALS
Severance
Buena Vista
Dolores Huerta
DISCOVERY CANYON TOURNAMENT
Discovery Canyon
Mesa Ridge
Grand Junction Central
WINDSOR – WIZARD DUALS
Poudre
Windsor
Fort Collins
ADAMS CITY TOURNAMENT
Adams City
Prairie View
Arvada West